Portada Los Angeles will provide a unique setting for brand marketers to explore the enormous opportunities sports, music and entertainment content offer to engage consumers in Multicultural America. Portada is offering a special President's Day 35% Off Discount (only until this Friday February 22!). For the discount code, please contact Michelle Lopez.
We're only three weeks away from Portada Los Angeles and we keep adding dazzling speakers to the agenda. Focusing on Passion-Point Marketing, the event will attract agency and brand marketing leaders from all over the U.S. to Santa Monica's Loews Hotel on March 15 to discuss the opportunities in music, sports, and entertainment.
Portada Los Angeles will also be the meeting point for Portada's Council System with the Brand Star Committee, the Agency Star Committee and the Sports Marketing Board holding their first 2019 in-person meetings during the event.
Take advantage of the SPECIAL 35% OFF PRESIDENTS' DAY DISCOUNT (US $486 instead of US $749.), valid until Friday, February 22! For the discount code, please contact Michelle Lopez.
Portada Los Angeles offers media and marketing service vendors, including sports teams and leagues, the opportunity to interact with brand marketers through Portada's one-on-one meet-up offering.
Here's what you can't miss:
THE PROMISE OF WOMEN'S SOCCER:  HOW BRANDS SHOULD USE IT FOR ACTIVATIONS
Sara Toussaint, VP, Sponsorships, Wells Fargo
With the Women's Soccer World Cup coming to France this summer,  the potential arises for brands to profit from the world cup's commercial opportunity. What success stories are there of brands efficiently engaging fans? How are they doing it? Which innovative concepts are promising going forward?
LEVERAGING DATA TO CASH-IN ON MULTICULTURAL CONSUMER GROWTH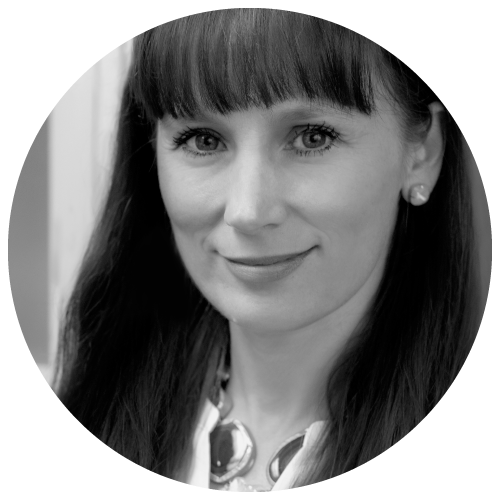 Ariela Nerubay, CMO, Curacao
Kate Canel, Director, Performance Media, The Shipyard
Moderator: Stephen Brooks, EVP, VidaPrimo.
IN-LANGUAGE OR IN-CULTURE? DECISION SCIENCE ENABLES WHAT YOUR DIGITAL APPROACH IS MISSING
Seraj Bharwani, Chief Strategy Officer, AcuityAds
Simply turning on the language targeting tactic means you're missing over 50% of your intended multicultural audience. Bi-culture and bilingual segments have remained elusive to marketers who are trying to make a genuine connection with their intended audiences.
In this session, you will learn how new decisioning technologies (i.e. machine learning) are being used to reach the multicultural segment. Using real-time consumer data on social, search and video-viewing behaviors, these tools are delivering early results with campaigns targeting in-culture personas for leading brands.
SHOULD CORPORATE AMERICA JUMP ON THE SOCCER OPPORTUNITY?
Tiago Pinto, Global Marketing Director, Gatorade, Pepsico
There is no true global sports brand that is dominant without having a significant presence in soccer. U.S. soccer audiences are growing at a rapid pace and soccer is currently the fourth or fifth sport ranked by audience size.  With the 2026 Soccer World Cup on the horizon, the ascent of soccer as one of the top three U.S. sports seems almost inevitable. Do brands need to jump on the wagon at this relatively early stage and if so how? What ways are there to align with soccer content: Domestic U.S teams, European or Latin American teams or leagues or via national teams? What a major global marketer with a vast soccer marketing experience recommends to U.S. brand marketers.
Take advantage of the SPECIAL 35% OFF PRESIDENTS' DAY DISCOUNT (US $486 instead of US $749.), valid until Friday, February 22! For the discount code, please contact Michelle Lopez.
INFLUENCER MARKETING: WHY PASSION AND SHARED VALUES ARE KEY
Rajaa Grar, Senior Director, Global Brand Marketing, Paula's Choice
Influencer marketing at Paula's Choice Skincare, the effective, truthful and transparent global skincare brand, revolves around authentic brand storytelling, empowering consumers with skincare knowledge and engaging passionate influencers. Rajaa Grar will share her do's and don'ts for brands to drive brand awareness and purchase intent by choosing the right influencer marketing strategy while authentically aligning with brand ethos.
PASSION-POINT MOVIES
How Pantelion and Pantaya (part of Lionsgate Entertainment) unlocks the opportunity of the multicultural film enthusiast.
Paul Presburger

CEO

Pantelion Films and Pantaya

@PantelionFilms

interviewed by
Dana Bonkowski

SVP, Multicultural Lead

Starcom

@starcom_USA
Thinking about those Santa Monica beaches yet? Click on the banner below now!
[ctalatinb]