Mike's Amazing, Noodles & Company, Pepsico, and other brands targeting the U.S. consumer right now. Check out our prior Sales Leads columns.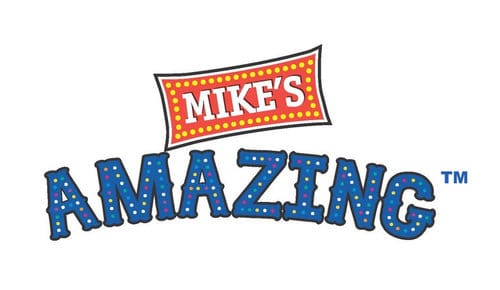 Mike's Amazing, a Chefler Foods condiment brand, has appointed Havas New York as its first creative agency of record. Havas New York will roll out a fully integrated creative campaign across TV, social, digital, and out-of-home all over New York and New Jersey throughout the summer 2023. The new platform "When it's on, it's on." includes a series of spots as authentic as the product itself, featuring famous actor and comedian Michael Rapaport who is known for his strong opinions and his affinity for the region. Across the spots, viewers will witness him sounding off on minor but controversial topics, like, "what kind of deli would give you pastrami without mustard?" or why people should just "admit that they like mayonnaise already."Born in 2016, the Mike's Amazing brand is popular throughout the Northeast area and is well known amongst sports fanatics for being the official mayonnaise, mustard, and vegetable oil of the Yankees, Mets, Rangers, Devils, and Phillies, as well as the official mayo of the Red Sox. The brand's embodiment of the spirit of competition and strong sense of pride in its products became the base and inspiration for the tone of the creative campaign.Mike's Amazing marks another win for Havas' New York Village, including within its scope Havas New York, Havas CX, and Havas Formula all of which will support the brand across creative, digital customer experience, and PR.
Guaranteed Rate

The third largest mortgage lender in the U.S. recently activated a Hispanic advertising campaign. The campaign has been Guaranteed Rate's best-performing campaign ever and will likely be followed by a larger campaign in key markets, Camilo Escalante, Executive Director of Diverse Segments, tells Portada.
Noodles & CompanyNoodles & Company
Noodles & Company, the national fast-casual chain known for spreading Uncommon Goodness with its globally inspired noodle bowls, announced its annual Pride Month giveback with the return of its signature Pride Crispy. For the third year, Noodles is pledging to donate up to US $30,000 to Out & Equal, the premier organization advocating exclusively for LGBTQIA+ workplace equality, with help from Pride Crispy sales, throughout the month of June. Noodles & Company stands in solidarity with the LGBTQIA+ community and to date, has donated US $45,000 to Out & Equal by directly supporting inclusion and equality efforts in the workplace. The Pride Crispy will be available for purchase at Noodles & Company restaurants nationwide and online or through the Noodles Rewards App from June 1 to June 30, 2023. Pride Crispy is a delectable, ooey-gooey rainbow rice crispy treat made in-house at Noodles with melted butter, marshmallows, and crispy rice cereal with added rainbow cereal in honor of Pride.  To cultivate an environment where all feel welcomed and safe, several of Noodles' industry-leading team member benefits directly impact its LGBTQIA+ team members, including six weeks of paid parental leave, surrogacy, and adoption assistance of up to US$10K, and gender-neutral bathrooms in Noodles restaurants across the country. Through the Noodles Self-ID program, team members are also encouraged to list their pronouns on name badges so all team members, guests and the community can properly address them. Added uniform options are also available with inclusive messaging, like "All Noodles Welcome." Noodles also partnered with the National Restaurant Association to provide training on Understanding Unconscious Bias in Restaurants. 
At this exclusive event on Sept. 28, 2023, Brand Decision Makers and Marketing Service Suppliers will share and accelerate knowledge on key topics including multicultural marketing, e-commerce marketing, and leveraging marketing technologies. To find out about networking solutions at Portada Live involving many brand decision-makers, please contact Sales Coordinator Michelle Lopez at michelle@.portada-online.com.
Sprinkles, a national bakery famous for its cupcakes, cakes, chocolates, and cookies since 2005, has appointed Texas agency Proof Advertising as its creative, social, digital and media AOR following a review, Mediapost reports. Agency Herman Scheer was the incumbent on the account. Sprinkles has over 50 bakery and ATM locations and a thriving e-commerce business. The new agency initial work for the brand will kick off with national social, email and creative brand initiatives that focus on Sprinkle's offering of limited time only products and promotions. 
This summer, PepsiCo will pilot a paid internship program, which leads with a reverse mentorship component designed with and for young people from the South and West Side communities. Through this internship, both mentors and mentees can expect to develop leadership skills and training, build meaningful relationships rooted in finding common ground, and share lived experiences across generations. This program is part of the company's PREP (Pathways to Readiness and Empowerment Program) initiative, focused on supporting Black and Hispanic youth on the South and West Sides. The summer pilot will include young people ages 16-24 residing in Greater Chicago Lawn, Englewood and North Lawndale. The new community-focused paid internship program is designed to provide young people from the South and West communities with six weeks of dynamic experiences across multiple PepsiCo businesses in marketing, sales, operations, food service, and retail. Youth participants will benefit from corporate exposure, 1-on-1 mentoring, weekly projects and activities, and a capstone event. The Quaker Oats Company and PepsiCo Beverages North America teams in Chicago will work to advance this unique internship opportunity that is centered around leaning into Chicago's South and West Side talent and encouraging employees to think differently. PepsiCo teamed up with local organizations, including North Lawndale Community Coordinating Council, Gray Matter Experience, Southwest Organizing Project, Big Brothers Big Sisters, After School Matters, and Teamwork Englewood to design and execute the program.