What: After examining last year's happenings throughout the vast realm of sports. Portada has identified the top Latino stars, poised to hit it big on the marketing side in 2019.
Why it matters: Standouts in various sports, at different stages of their careers, are attractive options for brands moving forward.
As we enter the deep freeze of winter, who are the Latino athletes plying their trade in the U.S. who brand marketers should be keeping an eye on? Here are six to watch:
His sponsor list is growing, and includes deals with Under Armour (@UnderArmour), Tecate (@tecate), Hennessy (@HennessyUS) and Everlast (@Everlast_), bringing in more than seven figures outside his boxing and media deals. His exclusive deal with DAZN (@DAZN_USA) has put the streaming service's marketing dollars behind him as well, and boxing, not just for the Latino community, remains smoking hot. His star keeps rising in the ring.
2. Henry Cejudo (@HenryCejudo):
The Olympic wrestling and now UFC (@ufc) flyweight champion took less money but scored big ratings growth for ESPN (@espn) on Saturday night, when he defended his title with a TKO over T.J. Dillashaw (@TJDillashaw) at Barclays Center. The son of undocumented immigrants, Cejudo is the American Latino success story. With Modelo (@ModeloUSA) now on board as the "Official Beer," and 7- Eleven (@7eleven) as "Official Convenience Store," the UFC's growth to attract casual fight fans through partnerships is in a great place, and Cejudo can help seed that market as a mature, bilingual and very relatable champion in MMA.
3. Sofia Huerta (@schuerta):
This is going to be a big year for women's soccer, so one to watch is the 26 year old Mexican-American currently playing for Houston Dash (@HoustonDash) of the National Women's Soccer League (@NWSL), and on loan to Australian club Sydney FC for the 2018–19 W-League season. Huerta played for the Mexican National team but is now on the rise with the U.S. Women's National team and is in contention for World Cup eligibility later this year. Her style and background make her worth a follow.
…[W]herever [Machado] ends up he will take a massive Jordan Brand deal with him and his permanent home after his time in L.A. at the end of last year will make him very desirable for years to come.
4. Josef Martinez (@JosefMartinez17):
MLS will be heading to training camp soon, and all signs are that their 25 year old MVP, who led Atlanta United (@ATLUTD) to a record year, will be back in the fold for now. Personable, telegenic and the perfect face of a bilingual soccer culture, Martinez is tied to Adidas (@adidas), but should he stay in Atlanta, should be on pace for some marketing gold as the cleats go back on this spring.
Join us at PORTADA LOS ANGELES on March 15, 2019 at the Loews Beach Hotel Santa Monica, where we will dive deep into sports and soccer marketing's preeminent topics. Speaking engagements include Tiago Pinto, Global Marketing Director, Gatorade who will provide answers to the question: "Will Corporate America jump on the soccer opportunity?"Attendees will also be able to benefit from Portada's meet-up service of three-eight-minute meetings with top brand executives!
5. Manny Machado:
Where will the All Star end up before spring training? The jury is still out, but wherever he ends up he will take a massive Jordan Brand deal with him and his permanent home after his time in L.A. at the end of last year will make him very desirable for years to come. Baseball brands like Rawlings, which markets a Machado model glove, will also be in the mix moving forward.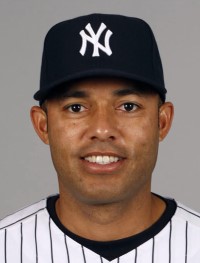 6. Mariano Rivera:
Even in retirement, the iconic closer will become more valuable this week as "Hall of Fame" goes on his résumé. He earned $170 million in salary over 19 years, all with the Yankees, and has partnered with businesses like Bank of America (@BankofAmerica), The Hartford (@TheHartford) insurance and insole provider OrthoLite (@OrthoLite).
Subscribe to Portada's weekly Sports Marketing Updates!
Cover Image: Sofia Huerta (credit: Jamie Smed)