Toyota, Athleta, Kia, Jim Beam, JP Morgan & Chase, Heaton Homes, Mass Mutual, Scotiabank, Honda….. and more brands targeting the U.S. consumer right now.
Toyota

Toyota introduced the "The Sienna Life" campaign, welcoming  a refined and versatile minivan: the all-hybrid and all-new 2021 Toyota Sienna. "The new campaign is inspired by our guests living their 'Sienna life' to the fullest, across a wide range of life stages and activities," said Cynthia Tenhouse, vice president, Vehicle Marketing and Communications, Toyota Motor North America. The fully integrated Sienna campaign was developed against Toyota's long-standing Total Toyota (T2) marketing model, fully considering the transcultural mainstream audiences across America. Toyota campaigns are integrated through one strategic brief, creative idea, and media plan – and create a cohesive marketing approach inclusive of multicultural marketing and the total market model. The T2 agency team includes Saatchi & Saatchi, Burrell Communications, Conill Advertising and Intertrend, with ZenithMedia placing TV and outdoor media buys. 

Media Buys and Creative

"The Sienna Life" is a fully-integrated campaign extending across linear TV, digital video, digital content, programmatic, paid social, audio, and out-of-home. High-profile prime and sports programming includes the NBA, NFL, Daytona 500, Univision, CBS All Access, HGTV, ESPN Deportes, Discovery en Español, India Tour of Australia Cricket games on WillowTV, and more. Digital content/video includes partners such as Condé Nast, Refinery29, Tastemade, Hulu and Hulu Latino, Pinterest, PopSugar, Thrillist, Disney's Mira the Royal Detective, DisneyNow and more. Partnerships include Stranger Things: The Drive-Into Experience, BET NAACP Image Awards, Vox, Curbed, Hola!, Amazon, and Spotify, among others. Social is across Facebook, Instagram, Pinterest, Twitter, and Reddit.


In "Bold Statement," created by Burrell Communications and directed by The Mill, a hip couple takes the "scenic route" on a drive through the city, giving everyone else an up-close look at their stylish Sienna. Conill developed two spots, "Phone" and "Cold," that highlight the all-new Sienna's available AWD capabilities allowing passengers to live memorable moments in the outdoors. In "Phone," friends venture to a forest for a remarkable adventure only to swiftly leave as they discover that bears really can be found in caves. In "Cold," a couple's adventure takes them farther and into a colder environment than planned, demonstrating the Sienna's AWD capability and best-in-class combined miles per gallon (MPG). Intertrend created two spots for the campaign: "Marathon," where a family uses unique features available in the Sienna to relive moments from their favorite Korean drama; and "Team Outing," which highlights a new way to work remotely and redefine work-life balance thanks to what the Sienna has to offer.

Jim Beam

Jim Beam® Bourbon kicked off the year by offering drinkers a solution to their beer boredom: the  Jim Beam Highballl cocktail, which is made by mixing chilled Jim Beam Bourbon with ice and ice-cold, highly carbonated ginger ale. is the perfect alternative for those who are bored of beer but find themselves ordering another one on autopilot. The new marketing campaign, launching nationally this month, encourages those drinkers to add the Jim Beam Highball to their repertoire and order one when they're looking for a light and refreshing option instead of their next beer. The campaign first aired on Jan. 4 with a new TV spot, "Need a Break From Beer," across multiple national news, entertainment and sports networks, and will run nationally throughout the year. The commercial marks the latest collaboration between Jim Beam and global advertising agency adam&eveNYC. "With the launch of 'Need a Break From Beer,' we're taking a widely enjoyed cocktail that's been trending for years and finally shining the national spotlight on it," said Jessica Spence, president of brands at Beam Suntory. The new campaign spot will air throughout 2021 on more than 20 national TV networks, including sports destinations such as MLB Network and ESPN2, entertainment hubs AMC and Comedy Central, and major broadcast networks including ABC, FOX and NBC. Starcom USA oversees media on behalf of Jim Beam. In addition to media partnerships, Jim Beam will deploy Highball programming throughout the year including retail marketing, baseball stadium activations, consumer sampling and value-add packaging. The brand will also host "Beam Gardens" — a playful alternative to traditional beer gardens — in several markets across the country.

Athleta

Gap's Athleta brand has launched its first sleepwear product line for women, recognizing the fact that

consumers increasingly are shifting to casual and comfort wear as a result of continued stay-at-home practices due to the ongoing COVID-19 health crisis.

The new women's sleepwear collection, is now available on Athleta.com. Athleta, increased digital marketing investments and its focus on product strategy has been aiding sales. In third-quarter fiscal 2020, the company's net sales were up 35%.  Athleta recorded the highest comps growth in the brand's history, with more than 50% contribution from the online business. Management is on track with the execution of its Power Plan 2023, which focuses on opening  Old Navy and Athleta stores while closing the underperforming Gap and Banana Republic stores. As part of the plan, the company expects the Old Navy and Athleta brands to contribute about 70% of sales by 2023. 

The Coca-Cola Company

Coca-Cola is jumping back on the

direct-to-consumer bandwagon

with the relaunch of its

Insiders Club subscription service, the program was discontinued when Covid-19 started last March

. The program has a waitlist of consumers willing to pay US $45 for product sneak peeks and virtual experiences including a workout with an NFL player or a celebrity-hosted cooking class. The specific contents of each box, thus far, are a secret but early 2020 offering included Dasani water flavors not yet on the market and some Coca-Cola stickers. Coca Cola's DtoC reflects how marketing and  are turning more e-commerce oriented.Coca-Cola in recent weeks also launched a

full review of its media and creative planning and buying practices, including its agency appointments around the world.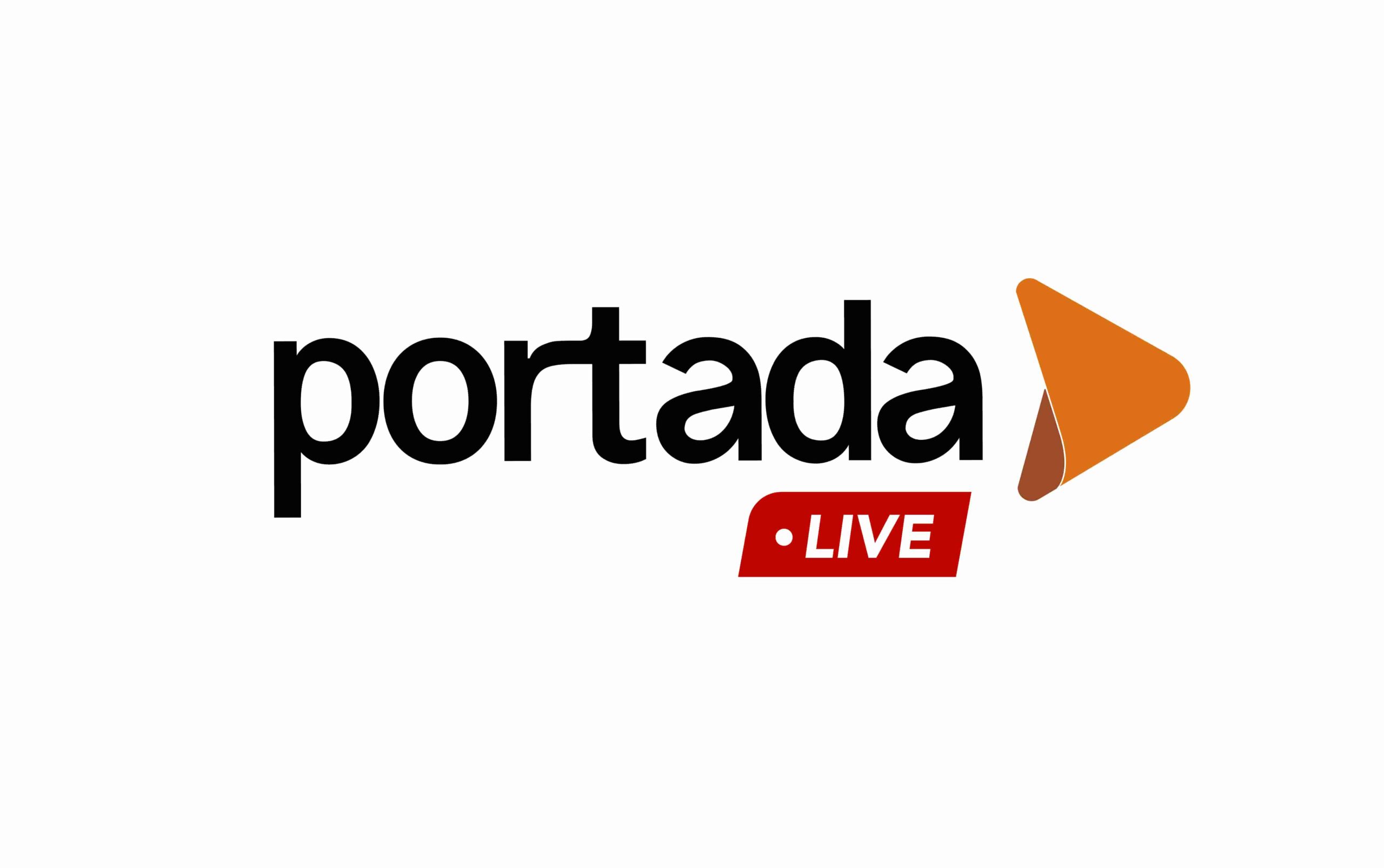 JOIN US AT PORTADA LIVE March 24, 2021
At this exclusive virtual event, Brand Decision Makers and Marketing Service Suppliers will share and accelerate knowledge on key topics including multicultural marketing, e-commerce marketing and marketing technologies. To find out about virtual networking solutions at PortadaLive involving a myriad of brand decision makers, please contact Sales Director David Karp at David@www.www.portada-online.com.
WPP and Dentsu, have won the media businesses of multinational investment banking conglomerate, JPMorgan Chase, in a highly competitive pitch. The pitch which kicked off in late September 2020, covers the offline media shopping for enterprise within the U.S., Northern Europe and Asia, and was supported by MediaHyperlink. Zenith, the US incumbent, lost the account after holding it since 2005. JPMorgan Chase  manages its US $200 million digital media account in house, and outsources the US $218 million offline portion. WPP will create a crew of GroupM media businesses known as Team.  JPMC powered by WPP to deal with the account, which incorporates all offline and digital planning, media shopping for, analytics, measurement and search engine optimization. JPMorgan Chase has been in-housing components of its advertising since 2015, when it launched an inside company known as Inner Circle below CMO Kristin Lemkau. In January, Leslie Gillin changed Lemkau as CMO, who grew to become CEO of the corporate's wealth administration division.
NHL: Discover, Mass Mutual, Scotiabank, Honda
The National Hockey League (NHL®), in partnership with Discover, Honda, MassMutual and Scotiabank announced the official division names for the 2020-21 season: Scotia NHL® North Division, Honda NHL® West Division, Discover NHL® Central Division and the MassMutual NHL® East Division.
As previously announced, in reaching agreement on the format for the 2020-21 season, the NHL and NHLPA (National Hockey League Players' Association), determined that the ongoing closure of the U.S.-Canada border required realignment, with teams realigned as follows:
Scotia NHL® North Division (Calgary, Edmonton, Montreal, Ottawa, Toronto, Vancouver, Winnipeg)
Honda NHL® West Division (Anaheim, Arizona, Colorado, Los Angeles, Minnesota, San Jose, St. Louis, Vegas)
Discover NHL® Central Division (Carolina, Chicago, Columbus, Dallas, Detroit, Florida, Nashville, Tampa Bay)
MassMutual NHL® East Division (Boston, Buffalo, New Jersey, NY Islanders, NY Rangers, Philadelphia, Pittsburgh, Washington)
Kia revealed its new corporate logo and global brand slogan that signify the automaker's bold transformation and all-new brand purpose. The introduction of the new logo represents Kia's ambitions to establish a leadership position in the future mobility industry by revamping nearly all facets of its business.
Meant to resemble a handwritten signature, the refreshed logo was described by Kia as a "rhythmical, unbroken line" that is also symmetrical to symbolize confidence.  "Kia's new logo represents the company's commitment to becoming an icon for change and innovation," said Ho Sung Song, Kia's President and CEO. "The automotive industry is experiencing a period of rapid transformation, and Kia is proactively shaping and adapting to these changes. Our new logo represents our desire to inspire customers as their mobility needs evolve, and for our employees to rise to the challenges we face in a fast-changing industry." In addition to an all-new logo, Kia revealed its new global brand slogan, 'Movement that inspires'. Details on Kia's new brand strategy, including brand purpose and philosophy as well as application to Kia's future product line-up. Kia, which is preparing a brand transformation in 2021, based on its Plan S business strategy, is targeting global sales of 2.92 million units this year. The number includes 535,000 units in Korea and 2.39 million units from overseas markets. Kia also seeks to bolster profitability with flexible operations tailored to each region. In 2020, Sales in Korea saw a 6.2 percent increase from 2019 to 552,400 units, while sales outside of Korea retreated 8.7 percent to 2.05 million units.  Kia joins rivals in the automotive category putting areas like electric vehicle offerings and mobility services at the top of the agenda for growth.
Heaton Homes  announced the official launch of its website at HeatonHomesUSA.com. Heaton Homes' primary mission is to provide refurbished apartment homes offering comfort, security, and stability for residents. The website features a sleek, modern design to help potential renters find their next home
"Heaton Homes' motto is 'When you're here, you're home.' We live and breathe our motto by providing exceptional living experiences for working-class residents," said Spencer Grassie, Heaton Homes' Partner & Founder. "Our website will showcase the quality of our apartment homes to prospective residents and will allow Heaton Homes to connect with cost-conscious renters who share our core values and want to feel proud of where they call home." The website will be updated on a regular basis with new rental listings featuring Heaton Homes-owned apartment homes. Prospective renters are encouraged to explore the website and fill out the rental inquiry form to stay up to date on new rental listings as they become available. Check out Heaton Homes' website for your next home! Heaton Homes is a family-owned and operated real estate firm that acquires, owns, invests in and manages single-family residences and small- and medium-sized multifamily properties across New England, a region comprising six states in the Northeastern United States: Maine, Vermont, New Hampshire, Massachusetts, Rhode Island, and Connecticut.