Lexus, Realogy Holdings Corp., Miss Dior, Wells Fargo… and other brands targeting the U.S. consumer right now. Check our prior Sales Leads columns.
LAFC introduced a new multi-year partnership with Lexus as the Club's Official Luxury Vehicle partner and first-ever presenting partner of the Lexus Field Club.As part of the partnership, Lexus has acquired the exclusive naming rights of Banc of California Stadium's all-inclusive premium seating area on the field level, now known as the Lexus Field Club. The club features new design elements inspired by the expert design of Lexus' award-winning vehicles. Guests in the Lexus Field Club will once again enjoy up-close views of the teams and technical staff as they take the pitch before all home matches.Lexus will also have a presence at all LAFC matches at Banc of California Stadium, with additional fan engagement activations prior to select games at the LAFC Fan Fest located on Christmas Tree Lane on the north side of the stadium.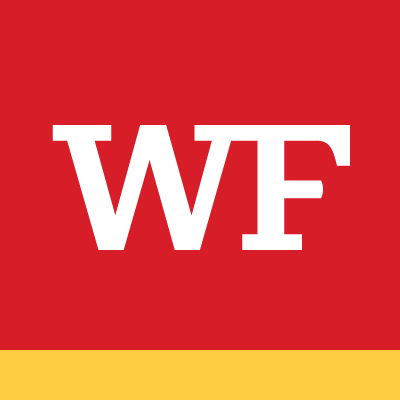 Rebeca Vargas, Head of Marketing for Diverse Segments at Wells Fargo, tells Portada about several advertising and marketing initiatives at the financial institution which will be launched in the next few months. "For the Hispanic segment, we are launching next month four new debit card designs in partnership with the Mexican Soccer Federation and the Mexican National Soccer Team. We have an affinity card with the team and as part of the logo change we developed four new debit cards." The new debit cards will be promoted through TV, radio and social media campaigns in the third quarter. Additionally, and at the end of the third quarter, Wells Fargo will be launching a sweepstakes campaign offering consumers the opportunity to fly to the Soccer World Cup in Qatar and watch the matches of both the Mexican and U.S. Teams. The sweepstakes initiatives, Vargas notes, will be supported mostly by Hispanic media properties.  For the African American market, Wells Fargo in April launched  the Wells Fargo HBCU Legends Collection, a new slate of 12 debit cards spotlighting the rich and vibrant legacy of historically Black colleges and universities, or HBCUs. More initiatives in partnership with HBCU are in store. Asked about the deprecation of third party cookies and the difficulties arising to some walled gardens (e.g. Facebook) in targeting consumer segments, Vargas notes that she is aware of these challenges, but that she believes that Facebook and other social media properties are still very important channels, particularly for Wells Fargo's Mexican Soccer team sponsorship promotions as well as for the Soccer World Cup sweepstakes. (Read the entire interview with Rebeca Vargas, Head of Marketing for Diverse Segments at Wells Fargo!).
Realogy Holdings Corp., a global leader in residential real estate services, announced the company will rebrand as Anywhere Real Estate Inc. (referred to as "Anywhere"). Home to renowned real estate brands, Better Homes and Gardens® Real Estate, CENTURY 21®, Coldwell Banker®, Corcoran®, ERA®, and Sotheby's International Realty® as well as national title, settlement, and relocation companies and scaled mortgage origination and underwriting joint ventures, the company expects to implement the rebrand by end of second quarter 2022. Realogy also laid out the next phase of its strategy, which will leverage its advantaged market position and ability to invest to improve and simplify the home buying and selling experience for consumers who are demanding a more seamless, integrated transaction. A New Name, a New Day for Real Estate Taking inspiration from the company's strategy, the Anywhere brand represents the desire to meet consumers anywhere on the transaction journey across the entirety of the market. The "re" at the end of the Anywhere name nods to the brand's prominence within the Real Estate industry. The Anywhere mark is an eight-stroke asterisk, symbolic of depth, connectivity, and amplification, with the bottom vertical stroke falling away to lie horizontally as the foundation of a home. While the two lower strokes of the asterisk come together to form a pitched roof, the linear middle strokes form the horizon line and the upper three strokes form the arc of a sun rising above the home, conveying the potential that comes with a new day. As part of the rebrand, the company will also align to a new enterprise positioning to further move its culture and talent strategy into the future. The Anywhere naming and brand development was led by multidisciplinary San Francisco-based design studio, Hybrid Design. 
This month, Parfums Christian Dior is unveiling its very first vintage fragrance: Miss Dior Rose Essence blooms. Miss Dior Rose Essence bottles the best kept secret of Grasse women – the legendary May Rose water – in a precious perfume for the first time ever.A s part of Dior's responsible commitment, the incredibly fine bottle is made with 25% recycled glass and features the iconic houndstooth motif. The name "Miss Dior Rose Essence" is engraved in the glass. The bottle is then displayed in a 100% plant-based case stemming from bamboo and bagasse fibers.For all rose lovers out there, the Miss Dior Rose Essence Nouvelle Eau de Toilette will retail at SGD320 for 100 ml, and will be exclusively available at Dior Beauty boutiques at ION Orchard, Marina Bay Sands, Raffles City and JEM from 1 May 2022.
At this exclusive event on September 29, 2022, Brand Decision Makers and Marketing Service Suppliers will share and accelerate knowledge on key topics including multicultural marketing, e-commerce marketing and leveraging marketing technologies. To find out about networking solutions at Portada Live involving a myriad of brand decision makers, please contact Sales Coordinator Michelle Lopez at michelle@www.www.portada-online.com.
American department store retail chain Kohl's has appointed Horizon Media to lead its traditional buying, following a five-month search for a new media agency. For the quarter that ended Jan. 22, Kohl's reported a 6% rise in complete income to US$6.5 billion together with a revenue of US$299 million. Together with reinvigorating its loyalty program, Kohl's just lately debuted its personal retail media community, which can generate another income stream. Kohl's total gross advertising prices—primarily gross promoting prices—rebounded to US$948 million within the fiscal 12 months ended January 2022, up 15% from US$824 million within the earlier 12 months (when advert spending and gross sales have been held down by the pandemic lockdown). U.S. measured-media spending, together with conventional media and web show adverts, however excluding paid search, jumped 50% in 2021 to US$209 million from US$140 million, based on Kantar.
PepsiCo´s energy drink Rockstar unveiled its new ad campaign, "Poder Para Mi Gente (Power for My People)," a platform designed to empower a new generation of hustlers who work hard to give back to their local communities. This first-ever Hispanic equity campaign for the brand spotlights young Hispanics inspired by their heritage and embodies Rockstar Energy's hustle mentality. "Poder Para Mi Gente," directed by Rocio Crudo, features Victor Fontanez, professionally known as Vic Blends, who rose to popularity by cutting hair in exchange for good conversation. A hustler himself, Vic Blends took his passion for cutting hair in his mother's garage to become one of the industry's most renowned barbers. Vic now uses his platform to give back to his community through his philanthropic efforts, including Vic Blends Academy, an online curriculum educating on barbering techniques and tips for succeeding in the industry. Alma, Rockstar Energy's Hispanic creative agency, was inspired to take a documentary-style approach to the campaign.Alongside the new campaign, Rockstar Energy is launching the new Rockstar Punched Aguas Frescas, an energetic take on a mercado classic.