Sephora-Kohl's, HHS, CVS, Pepsi, Visa, Motel 6, Under Armour, Steinmart,  … and more brands targeting the U.S. consumer right now. 

HHS

The Department of Health and Human Services on Friday launched a national ad campaign promoting awareness about the forthcoming coronavirus vaccines with a US $150,000 ad buy on YouTube, CNN reports. The ads will stream across YouTube, include clips from a six-minute-and-30-second public service announcement video featuring Dr. Anthony Fauci, FDA commissioner Stephen Hahn and Chief Scientific Adviser to Operation Warp Speed Dr. Moncef Slaoui explaining how vaccines are approved, how they've beaten diseases in the past, and how this vaccine can help the U.S. beat the coronavirus pandemic. HHS plans to spend U.S. $250 million on a national education campaign to promote the vaccine in the coming weeks with an emphasis on digital and social media. 

SteinMart
On the heels of its purchase of the Radio Shack brand and re-launch of Dress Barn and Pier 1 Imports into online-only businesses, REV) announced that a subsidiary emerged as the winner of a bankruptcy court auction for the  intellectual property of Stein Mart Inc. REV expects to re-launch the off-price family fashion and home goods retailer as an online-only store early next year. The REV subsidiary acquired the Stein Mart nameplate as well as its private label brands, domain names, social media assets, and customer data from Hilco Streambank, an IP advisory firm that was marketing the assets. "Our growing set of investors sees Stein Mart as another important addition to our  increasing stable of venerable brick-and-mortar retail brands that we are bringing back -to-life as online destinations," said Alex Mehr, CEO of Miami-based REV in a statement. , which, over the last two years, has also acquired such brands as Linens 'N Things, Modell's Sporting Goods and Franklin Mint. REV Executive Chairman Tai Lopez said Stein Mart was a pioneer in taking an off-price brick and mortar retail concept online.  "The company's investments in an omnichannel platform for its offering of designer and private label fashion apparel, shoes, home décor and accessories paved the way for Steinmart.com to post double digit sales growth and increase its average online order to $80," Lopez said.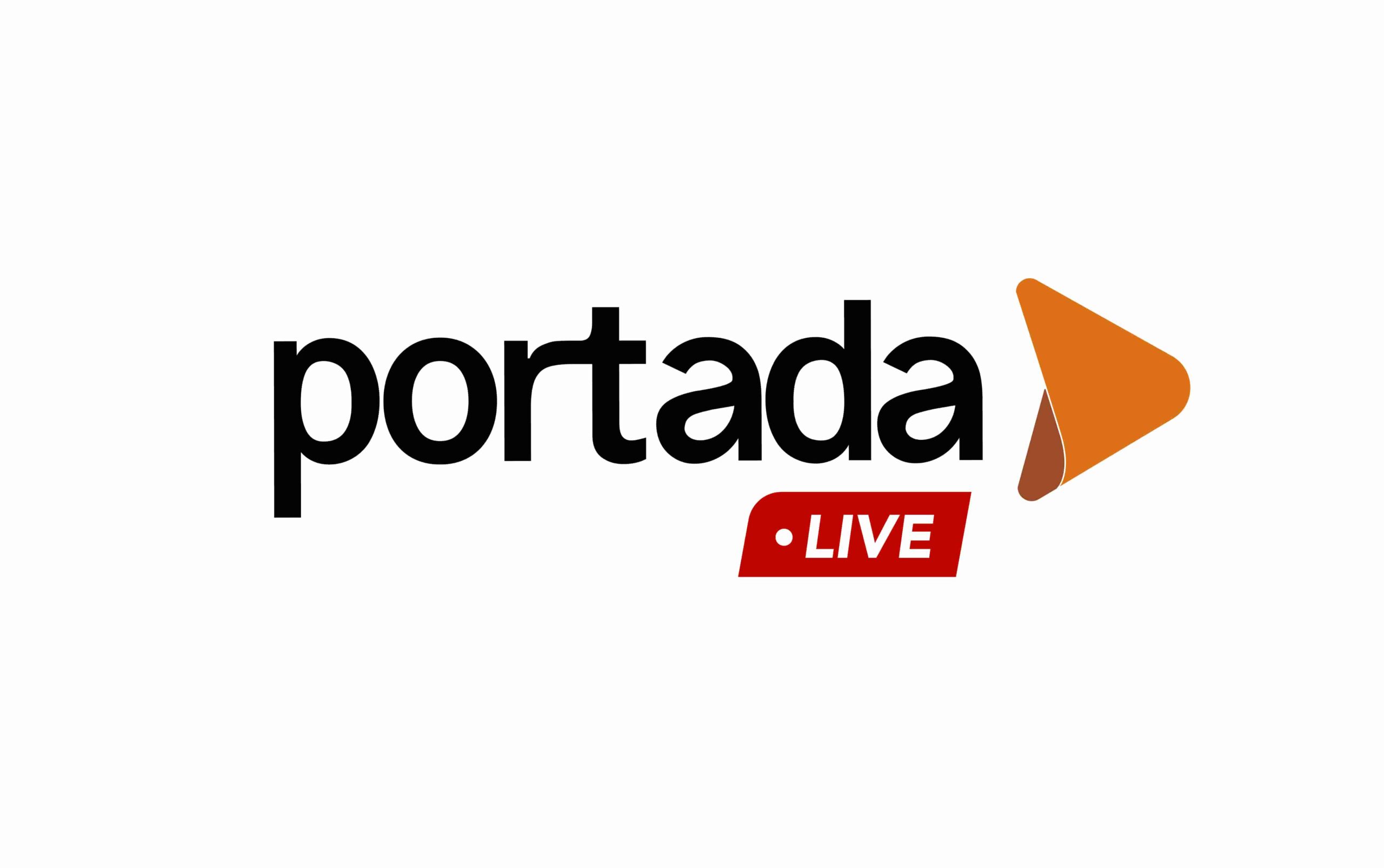 JOIN US AT PORTADA LIVE March 24, 2021
At this exclusive virtual event, Brand Decision Makers and Marketing Service Suppliers will share and accelerate knowledge on key topics including multicultural marketing, e-commerce marketing and marketing technologies. To find out about virtual networking solutions at PortadaLive involving a myriad of brand decision makers, please contact Sales Director David Karp at David@www.www.portada-online.com.
CVS is growing its Hispanic-focused CVS Pharmacy y mas chain, with a special focus on grocery. CVS Pharmacy y más stores are designed to provide an enhanced, convenient and personalized shopping experience specific to local Hispanic communities. The company is opening 12 more CVS Pharmacy y más stores, this time in New York and New Jersey, the first stores of this kind in the Tri-State area. Shoppers will find tailored deals from products and brands they know and love, with a higher level of customer service and lower prices. CVS Pharmacy y más opened locations at 89-11 Northern Blvd. in Jackson Heights and 329-339 Wyckoff Ave. in Ridgewood in November. Other New York stores also opened in the Bronx at 732 Allerton Ave. and 1688 Westchester Ave., as well as in Central Islip at 2 East Suffolk Ave. The store format incorporates bilingual staff and signage, and features more than 1,500 products from trusted Hispanic brands, such as Iberia Foods, Yaucono, Fabuloso, Tio Nacho, Pilon and Café La Llave. CVS Pharmacy has opened more than 200 CVS Pharmacy y más locations in more than 90 cities across California, Florida, Nevada, Oklahoma, Texas and Puerto Rico since 2015.
Sephora-Kohl's

Kohl's  and Sephora announced a long-term strategic partnership marrying Kohl's customer reach and omnichannel convenience with Sephora's service, product selection and beauty experience. "Sephora at Kohl's" will be a fully-immersive, premium beauty destination, designed within a 2,500 square foot space and prominently located at the front of the store. When the first 200 locations open in Fall 2021, the Kohls.com online beauty selection will also convert to exclusively showcase an expanded assortment of Sephora's prestige product offerings. The partnership will expand into at least 850 stores by 2023, offering an expansive footprint, a wide-reaching customer base and visibility for Sephora's brand partners within the prestige environment in which they thrive. Sephora will bring its, playful trial and immersive prestige beauty experience, with more than 100 carefully curated beauty brands to Kohl's 65 million customers across the U.S. Sephora has 500 of its 2,600 stores in the Americas and Kohl's has more than 1,150 locations in 49 states, serving 65 million customers, with very limited overlap between the two store networks. Both companies expect that this combined offering of at least 850 Sephora at Kohl's locations by 2023 will draw new and younger customers to Kohl's and will bring the Sephora experience to millions of new shoppers and existing members of the Sephora beauty community, who may not live close to a Sephora location. Online, the Sephora at Kohl's experience will launch on Kohls.com in Fall 2021, making Sephora the exclusive beauty partner on Kohls.com. (Three weeks ago Target and Ulta Beauty announced a similar partnership).
Pepsi

PepsiCo announced the extension of its partnership with the UEFA Champions League for the 2021/22 – 2023/24 seasons. The continuation follows PepsiCo's recent announcement of its multi-year premier partnership with UEFA Women's football through 2025, now presenting a unified and significant presence across football's prestigious league. SodaStream© joins PepsiCo's starting brand line-up for its UEFA Champions League activation, alongside the Pepsi® trademark – including Pepsi MAX, Lay's® and Gatorade™. Doritos®, Ruffles®, Lipton® and 7UP® will also support.

Motel 6

Motel 6, the leading economy lodging brand, has selected Barkley, a Kansas City-based independent agency as its new agency of record. The decision comes after an agency review and request-for-proposal process, which kicked off earlier this year and narrowed a field of agencies before awarding the business to Barkley this month. "Motel 6 is an iconic brand with a 58-year history leading the economy lodging segment. A large part of that success has been our commitment to keeping the light on for our guests and being there when and where they need us – and that has been a considerable advantage for us in a year like 2020," said Rob Palleschi, CEO of G6 Hospitality. "Still, you can't continue to lead a category in today's environment without evolving, which is why we are excited to be partnering with Barkley to advance our strategic vision for the brand and shine a fresh, new light on a legacy brand." In the past few years, Motel 6 has implemented a number of initiatives to restructure and evolve the business in ways that place greater emphasis on its brand management. As part of these changes, the company appointed Adam Cannon to the newly created role of vice president of brand management, and in this capacity he will be managing the Barkley relationship. Simultaneously, Motel 6 has added 98 franchise properties to its portfolio in 2020 and continues to project similar growth into 2021. The introduction of new Brand Standards across independently owned properties and a renewed commitment to consistency around quality, safety, and service through those standards has been a key focus for the brand management team. Barkley will be working with Motel 6 on several key initiatives in 2021, including a 'return to travel' campaign, expanding its reach to guests, and aligning across multi-channel marketing efforts.

Visa

Visa has selected Wieden + Kennedy and Publicis Groupe to handle global advertising duties. The financial institution spent US $60 million on measured media in the U.S. last year according to Kantar Media, and an estimated $200 million globally.  W+K succeeds BBDO as lead on creative strategy and major creative advertising initiatives while Publicis Groupe will continue to be responsible for global media and add to its remit production and support for the brand's "hyper local work," according to a message posted on the company's LinkedIn page by Chief Marketing &Communications Officer Lynne Biggar. "Accelerating business for and with our customers means we're always innovating and pushing forward – exploring new ways to meet evolving needs to achieve impactful outcomes," stated Biggar. "Our brand and business ambitions warrant having Wieden+Kennedy and Publicis Groupe partner together to expand our brand platform by combining both best-in-class creative and global execution expertise."

Under Armour

Under Armour and NBA basketball star Steph Curry launched Curry Brand   on December 1, a collection of "footwear, apparel, and accessories backed by Under Armour's performance product innovations."
Curry Brand features footwear, apparel, and accessories backed by Under Armour's performance product innovations. But there's more to the brand than product— a percentage of Curry Brand's yearly revenue will be invested in under-resourced communities. The goals are as high-achieving as his basketball records: by 2025, the Curry Brand aims to create at least 20 safe places to play, support 125 programs that impact young athletes, and deliver opportunities to train more than 15,000 coaches—making an overall impact on more than 100,000 youth. While Curry Brand's efforts will eventually reach communities worldwide, they will begin in Oakland, where the brand will collaborate with local organizations like Positive Coaching Alliance and Coaching Corps to provide professional development for every youth sports coach in the Oakland Unified School District and the Oakland Parks & Recreation Department. Oakland will then serve as a model for other regions.

Illinois Department of Human Services

The Illinois Department of Human Services (IDHS) announced the launch of a statewide outreach campaign to Latinx and immigrant communities facing disproportionately high COVID-19 positivity rates. The campaign communicates in Spanish and 16 other languages through a variety of ways to help empower community members to protect their health. "As the COVID-19 pandemic continues, we are seeing that our Latinx and immigrant communities are disproportionately suffering, and it's a priority for my administration to make sure we're doing everything we can to share the most accurate and updated information so individuals can protect themselves, their families and their communities," said Governor JB Pritzker. Officials say the Latinx community has a positivity rate of more than 20%, nearly double the positivity rate among all other races and ethnicities, and accounts for 21% of positive cases in the state.