Georgia-Pacific, Utz Brands, Target-Ulta Beauty, Honda, McDonald's, Volaris…. and more brands targeting the U.S. consumer right now.
Paper goods manufacturer Georgia-Pacific, a Koch Industries subsidiary, has selected Omnicom Media Group's OMD as its U.S. media agency of record. Georgia-Pacific spent an estimated US $66 million on offline media from July 2019 to June 2020, according to data consultancy COMvergence. OMD will be tasked with all traditional and digital media planning and buying in the U.S. across Georgia-Pacific's consumer brands portfolio, which includes the Angel Soft and Quilted Northern toilet paper brands, Brawny and Sparkle paper towels, Dixie cups and paper plates and Vanity Fair napkins. Georgia-Pacific handles programmatic media buying in-house.
Publicis Groupe's Zenith was incumbent on the account for nearly two decades. ."Like most in our industry, 2020 has required Georgia-Pacific to fundamentally change how we work," Georgia-Pacific vp, consumer experience Laura Knebusch said in a statement. "We look forward to partnering with OMD as we transform our media approach to achieve our brand growth objectives." The paper good category saw a boost in 2020. Demand has come down since the 200% surge in paper good consumption in the early days of the pandemic when consumers were panic buying.
Utz Brands
Salty snacks manufacturer Utz Brands  announced that two of its subsidiaries entered into a definitive agreement to buy
Truco Enterprises
, the producer of the
ON THE BORDER (OTB) brand of tortilla chips, salsa, and queso
. Heron Holding Corporation and Utz Quality Foods will pay $480 million to acquire the business. "This strategic acquisition will make Utz a significant player in the tortilla chip subcategory, where OTB holds the #3 position, and also provides us with a meaningful position in salsa, queso, and dips," Dylan Lissette, chief executive officer of the snack maker said in a company release. "In combination with our small, but growing, premium Tortiyahs! Brand, the integration of the ON THE BORDER brand will continue to improve Utz's scale and product diversification, which are important success factors for salty snacks." Utz said it will utilize its capabilities in sales, manufacturing, and distribution to build the brand's presence in channels where it is currently under-represented, including grocery and convenience. The company will also put its marketing and innovation resources behind OTB.
The ultimate goal of Utz Brands is to become the fastest-growing, pure play branded salty snack platform in the U.S
.  Utz Brands
recently appointed Chattanooga, TN, based The Sasha Group as its marketing agency of record
as the company shifts towards a digital-first, innovative and disruptive consumer marketing.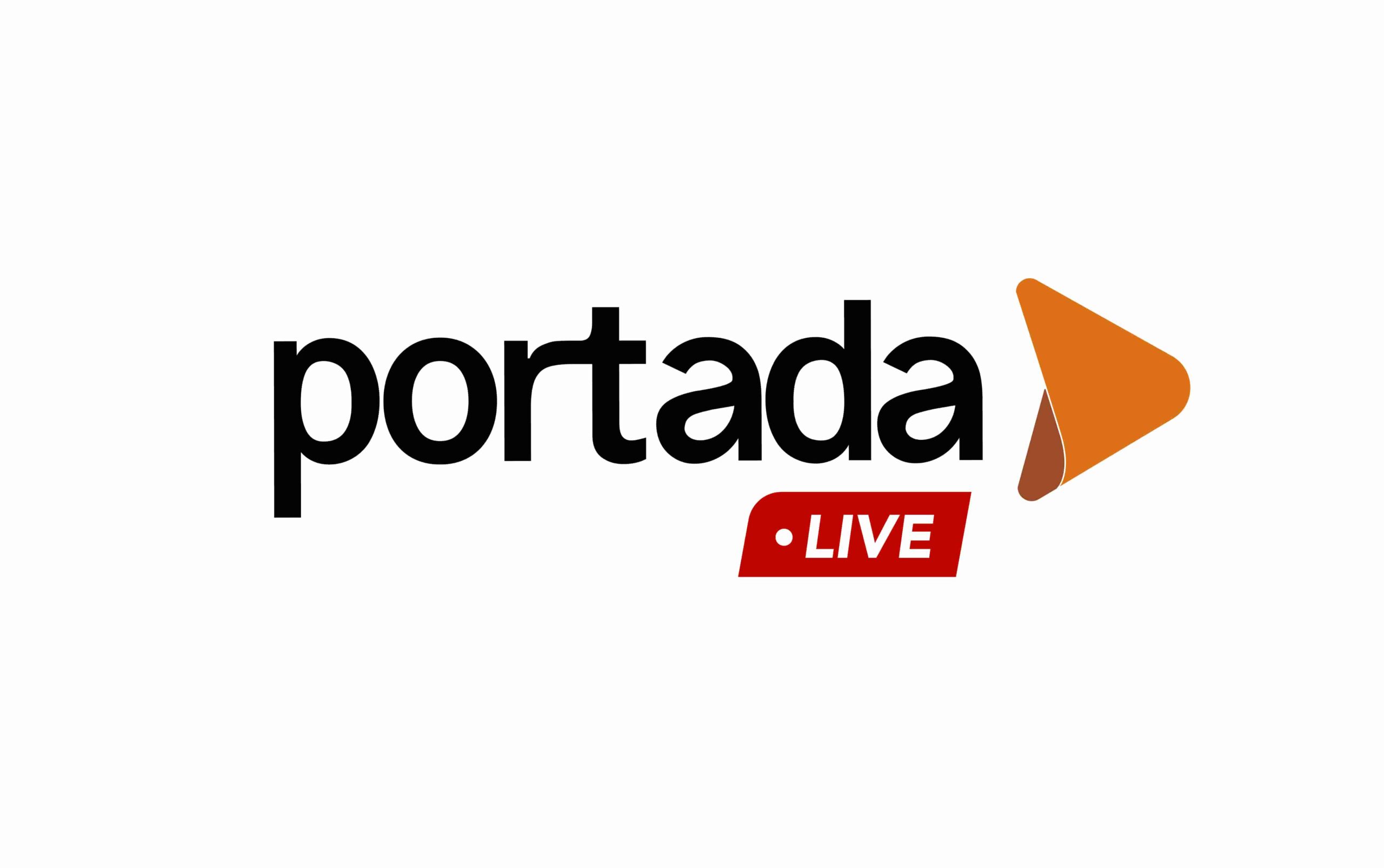 JOIN US AT PORTADA LIVE March 24, 2021
At this exclusive virtual event, Brand Decision Makers and Marketing Service Suppliers will share and accelerate knowledge on key topics including multicultural marketing, e-commerce marketing and marketing technologies. To find out about virtual networking solutions at PortadaLive involving a myriad of brand decision makers, please contact Sales Director David Karp at [email protected].
Target – Ulta Beauty

Target and Ulta Beauty announced a partnership to open more than 100 store-in-store locations in 2021. "The partnership brings Ulta Beauty's best-in-class beauty authority to millions of guests who love the ease and convenience of Target's one-stop shopping experience," a joint news release said. More than 100 Ulta Beauty at Target locations, complementing Ulta's existing store footprint, are expected to open in the second half of 2021, according to the release. There are plans to add hundreds more later. The 1,000-square-foot, shop-in-shop locations will mirror Ulta's stand-alone stores, according to the release. They will be located next to Target's existing beauty section. Ulta will train Target team members to be experts in its "prestige" beauty offerings.

Honda

Honda is taking an new approach to the next Civic's online reveal. It is being broadcast on Twitch — a first for the industry — on Honda's Head2Head Twitch channel. The event, to take place on Tuesday, Nov. 17 live  and will be hosted by Rachel Seltzer and MonsterDface, who will be joined by a quartet of top Fortnite players and another four top Twitch streamers. Those eight participants will form two teams and battle it out in Fortnite. The reveal and gameplay will also include a performance by Grammy-nominated recording artist Cordae. Honda says the 2022 Civic Sedan will launch in late spring 2021.

McDonald's

McDonald's announced a new growth strategy under the name "Accelerating the Arches", which encompasses all aspects of McDonald's business as a leading global omni-channel restaurant brand. One of the three growth pillars is denominated  "Maximize our Marketing" by investing in new, culturally relevant approaches to effectively communicate the story of brand, food and purpose. According to the press release, "underpinned by actions that support communities, the Golden Arches will maintain cultural relevance through clearer and more effective marketing, unlocking the power of the brand as a growth driver in its own right." A renewed focus on McDonald's purpose will come to life in a new campaign, "Serving Here. According to the release, "the campaign demonstrates the Company's values and illustrates its commitments to the communities, customers, crew, farmers, franchisees and suppliers it partners with and will be animated with actions in its top markets. To drive that connection, the Company will continue listening to customers and finding opportunities to create cultural moments. The Famous Orders promotion in the U.S., so far with Travis Scott and J Balvin, is just the beginning." McDonald's will also introduce new packaging globally with a modern, refreshing feel and playful touches to unify branding in markets all over the world.

Volaris
Volaris, the ultra-low-cost Mexican airline, is introducing a new new Mexico City (MEX) – Houston (IAH) route with four weekly frequencies on Thursdays and Sundays. In the midst of the new normal, Volaris remains committed to being one of the airlines with the most active routes and operations, so during November 2020 it will connect Houston with two of the main tourist destinations in Mexico: Guadalajara and now Mexico City.  "It is our responsibility to offer a comfortable and safe airport with the necessary sanitation measures for all our visitors, which is why we have implemented our FlySeguro Houston initiative (https://www.fly2houston.com/vuela-seguro). We are honored that Volaris has implemented this new route between Houston and Mexico City, but most importantly that they work with us day after day for the welfare of the public " said Mario Díaz, Director of the Houston Airports.
The Dominican Republic

The Dominican Republic Ministry of Tourism has launched a new repositioning campaign showcasing the beauty and unparalleled experience of vacationing inthe Dominican Republic through the eyes and words of travelers. "The Real DR" is part of a multi-pronged marketing campaign which invites travelers to experience Dominican Republic's brand through unscripted statements, stories and testimonials of actual tourists. In an effort to regain consumers' trust and reinforce Dominican Republic's reputation as a safe and paradise like destination, the Ministry of Tourism developed and launched #TheRealDR, an integrated marketing and communication campaign focusing on a six-pillared approach: Advertising, Public Relations, Social Media, Celebrity Marketing, Trade Marketing and Paid Search. The specific plans for each of the verticals are designed to work in unison to promote third-party endorsements, highlight the country's strongest asset, the people, both visitors and locals, and show the world #TheRealDR.

South Eastern Grocers

Southeastern Grocers opened four new Winn-Dixie stores in Boynton Beach, Gainesville, Jacksonville and Lakewood Ranch, Florida. These new locations are the first four openings of eight new Florida Winn-Dixie stores revealed this past May. The other four will be in Ft. Myers, Lake Mary and Melbourne later this year and Viera in early 2021. Customers at the four new Winn-Dixie locations will encounter such enhanced offerings as farm-fresh produce with 100-plus organic varieties, plant-based proteins made on site, specialty cheeses, fresh sushi made daily and a broad selection of grab-and-go meal options.  Among the stores' other amenities are also new seafood departments and fresh bakery selections. Jacksonville, Florida-based Southeastern Grocers is one of the largest conventional supermarket companies in the United States, with grocery stores, liquor stores and in-store pharmacies serving communities throughout Alabama, Florida, Georgia, Louisiana, Mississippi, North Carolina and South Carolina.