Dunkin' Donuts and Baskin Robbins chains owner Dunkin' Brands has held preliminary discussions to be acquired by Inspire Brands. Unilever, Quicken Loans, TikTok, Mazda, T-Mobile, Oreo and Verizon, Ocean Spray, Mellow Mushroom, Dollar General and more brands targeting the U.S. consumer right now.

For prior Sales Leads editions, click here.
Inspire Brands in Discussions to Buy Dunkin' Brands

Dunkin' Donuts and Baskin Robbins chains owner Dunkin' Brands Group has held preliminary discussions to be acquired by Inspire Brands, a private equity-backed restaurant company, Dunkin' said in a statement on Sunday. Inspire's portfolio includes more than 11,000 Arby's, Buffalo Wild Wings, SONIC Drive-In, Rusty Taco, and Jimmy John's locations worldwide, according to the company's website. Inspire Brands was formed in 2018 by private equity firm Roark Capital as a holding company after Arby's completed the acquisition of Buffalo Wild Wings. Dunkin' and Baskin Robbins 21,000 outlets are all franchised.  Inspire sees the Dunkin acquisition as a way to fuel its vision of operating a portfolio of large restaurant brands with growth potential. The model is rooted in the view of the portfolio of brands helping to gain economies of scale through food purchasing and talent sharing. "There is no certainty that any agreement will be reached," said Karen Raskopf, Chief Communications Officer of Dunkin' Brands. Dunkin' declined to reveal further details. The deal being discussed would take Dunkin' Brands private at a price of $106.50 a share, said the New York Times which first reported the development  The New York Time's Andrew Ross Sorkin points out that Dunkin' has done well during the pandemic. "The chain was investing in its digital business before the coronavirus outbreak, helping it offer contact-free takeout. Shifting work patterns mean more people are coming in later in the day, boosting premium products like espresso and specialty beverages, which diners may have bought from smaller, independent coffee shops before."  Publicis Media is Dunkin Donuts media agency and BBDO its creative agency. In mid August Inspire Brands placed its national media business up for review, under Jones Lundin Beals + Partners (JLB+P). In 2014, the restaurant company spent US $424 million advertising its brands, including Arby's, Sonic, Buffalo Wild Wings and Jimmy John's, according to Kantar Media. Incumbent agencies have been invited to participate in the process, though it is unclear whether the representing agencies will defend. Inspire currently works with Zenith on Arby's and Sonic, Mindshare for Buffalo Wild Wings, and Haworth on Jimmy John's.

Mazda, Oreo, T-Mobile and Verizon
Mazda, Oreo, T-Mobile and Verizon were first-time sponsors of the 2020 Billboard Latin Music Awards aired last wednesday. Returning sponsors include Garnier Fructis, State Farm, Toyota and Comcast's Xfinity brand. Comcast is also Telemundo's parent company. The sponsors are integrated into the telecast and many will also be involved in digital and social media activities around and during the awards show.
PMG has been selected by TikTok as lead social strategy agency for TikTok for Business, an ad/marketing solutions platform that the company launched in June. PMG, a Dallas-Ft. Worth based independent agency will oversee cross-channel strategy, creative, content development and production.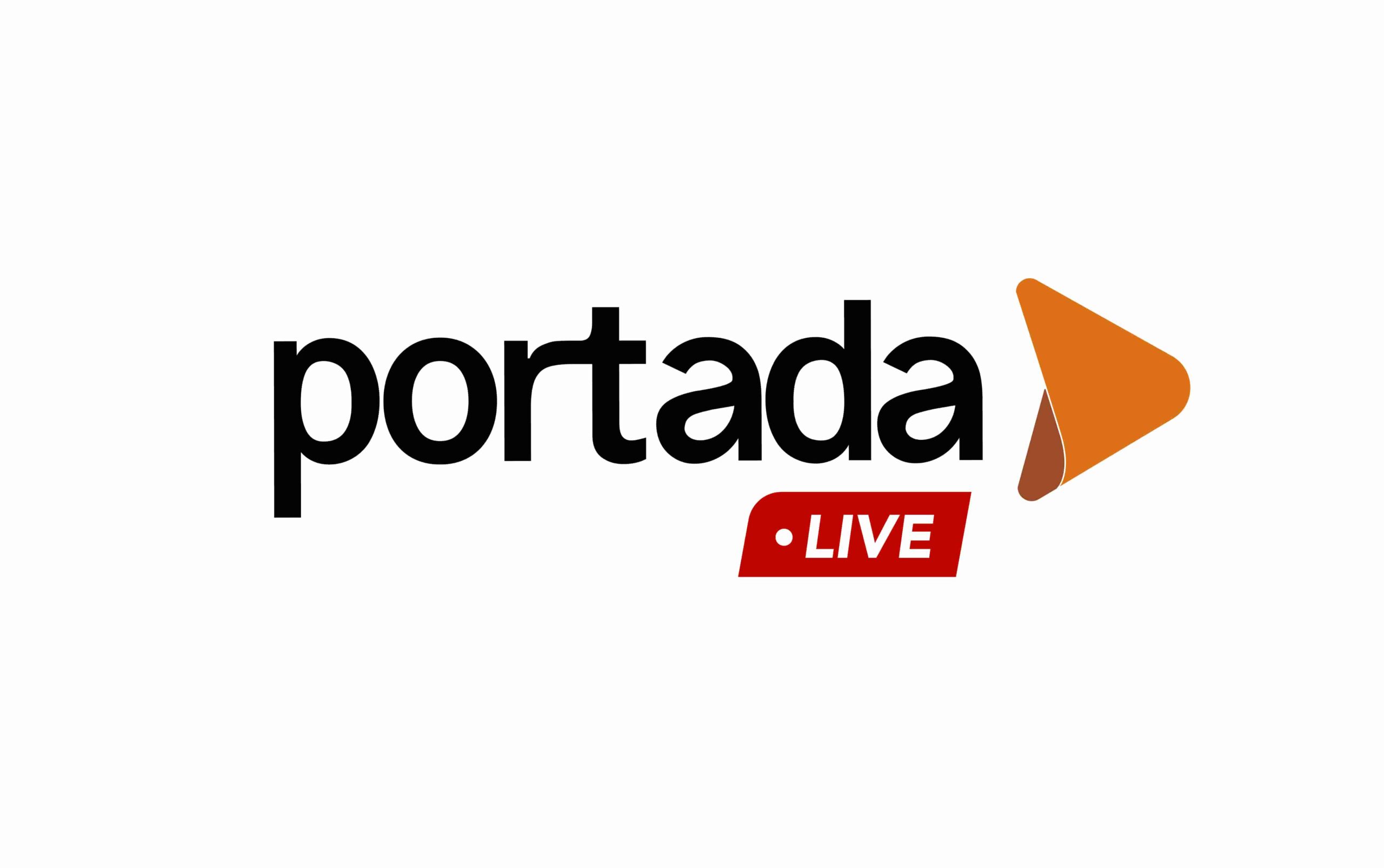 JOIN US AT PORTADA LIVE March 24, 2021
At this exclusive virtual event, Brand Decision Makers and Marketing Service Suppliers will share and accelerate knowledge on key topics including multicultural marketing, e-commerce marketing and marketing technologies. To find out about virtual networking solutions at PortadaLive involving a myriad of brand decision makers, please contact Sales Director David Karp at [email protected].
Ocean Spray

Ocean Spray Cranberries, the agricultural cooperative owned by more than 700 farmer families, unveiled its first ever national Hispanic marketing campaign "Sabor Único. Bueno Para Todos™," highlighting the brand's commitment to connecting farms to families and introducing the cranberry superfruit to new audiences. The national campaign, planned and executed by Ocean Spray's media agency, KWG Advertising, includes TV, digital, social, radio, in-store as well as a unique branded entertainment partnership with Univision for a bi-weekly gamified segment on the network's Despierta América morning show.
Developed with Lerma, the TV spots and accompanying digital creative are based on the insight that Hispanic audiences were not familiar with cranberries as a fruit. The creative translates to "Unique flavor, Good for everyone," and features artistic doodles and families enjoying a cookout in the park as they discover and enjoy cranberry-based fruit drinks. "We are proud to release 'Sabor Único. Bueno Para Todos™' on a national scale, highlighting the health benefits of the cranberry and encouraging a new audience to discover the delicious taste of our fruit juices," said Chris O'Connor, Vice President of Marketing at Ocean Spray. "What makes this campaign even more special is the fact we are celebrating our 90th Harvest and looking forward to the future of connecting farms to even more families for another 90 years." Creative will launch across tv and digital starting this month.

Mellow Mushroom

Mellow Mushroom is taking its higher order of pizza and its in-store psychedelic eating experience and turning it into a new advertising campaign called the Art of Mellow. Launching on October 26, every guest who orders online from Mellow Mushroom and each person who mails in a postcard can enter a sweepstakes to win a piece of signature art commissioned exclusively for the Art of Mellow campaign from 13 contemporary artists (subject to eligibility requirements). Those who opt-in to participate will be notified via text. Each sweepstakes entry receives a digital gift that is perfect for Zoom backgrounds, Instagram and Snapchat filters, wallpapers, and more. Each entrant is also entered into a sweepstakes to win physical art objects, including t-shirts, pullovers, stickers, coasters, limited edition prints, and other wearable and displayable art.The sweepstakes will run until January 3, 2021, and guests are invited to opt-in when placing an order through the restaurant's upgraded online ordering system or with no purchase via a mail in entry request. The art prizes are randomly awarded, and participants can enter up to 12 times during the sweepstakes period."Creativity, design and art have always been part of the Mellow Mushroom dining experience," says Anne Mejia, Vice President Brand Development. "Not only does this new campaign celebrate global artists, but it brings Mellow Mushroom out of the stores and into customers' phones to be a part of their everyday lives. With more people dining at home right now, we want to bring the complete Mellow experience to our guests wherever they are." Fitzco, a full-service, independent creative agency, developed the campaign for Mellow Mushroom. Mellow will drive engagement for the program across social and digital outlets, including Pinterest, YouTube, Facebook and Instagram, as well as through programmatic display and search. Visual arts, food and drink and cultural enthusiasts will be targeted. Video and static concepts will feature original art from the campaign alongside Mellow's signature pizzas. Starting October 26, ads will run in market until the first week of January 2021.

Quicken Loans has launched a spot for Spanish-speaking clients called Rocket Puede – Toma el control.
https://www.youtube.com/watch?v=Xp0oQ3K3RMg&feature=youtu.be
Unilever

Unilever, the marketer of brands such as Dove soap and Lipton tea, plans to spend more to improve its digital marketing efforts, CEO Alan Jope said in a quarterly earnings call this week. The company increased its marketing spending in Q3, and plans to do so again during the  current Oct-Dec fourth quarter period.Some of the higher spending will go to traditional brand and marketing investment, while the company also seeks to invest in a "more manpower intensive marketing world, where digital programs take more resources," Jope said. He highlighted the effectiveness of Unilever's digital campaigns, saying the company has taken steps to ensure its advertising is seen in brand-safe environments by real people, not bots.
Dollar General announced it is launching Popshelf, a concept store where about 95% of items sold will be $5 or less. Each store will be about 9,000 square feet. Inventory will include Dollar General's private brands, home decor, electronics, food, health and beauty, and party supplies, according to a statement. Dollar General plans to open about 30 Popshelf stores by the end of fiscal year 2021. The first two locations will open in Tennessee, where the company is based.
.