Latin America's largest newspaper and news site launches a paywall as a new way to monetize its quality journalism. It's a sign of the times as more Latin American news publisher will launch paywalls in the coming year.
Clarin, Argentina's most circulated newspaper, with a weekly circulation of 190,789 and weekend circulation of 433,525 has experienced a drop of 158,000 paid newspapers since 2013 when the weekly sales number was at 348,000. Clarin is the first Publisher in Argentina, with a population of 43,833,328 and internet penetration of 34,785,206 (79.4%), to launch a paywall, as well as Spanish-speaking Latin America, excluding Brazil.
On Monday, 24th of April, Clarin launches a metered paywall on their main site, www.clarin.com.ar, where users will be able to access 40 free articles per month, before being asked to subscribe to one of the two introductory offers, ARS$19,90 p/m or ARS$49,90 p/m.
According to Argentina's newspaper association, ADEPA, for the past two years, Clarin has been tracking 1,3 million users on their reading behavior to determine the meter limit. However, in an article published by Clarin in 2016 it stated that the average user consumed 31 articles per month — so it seems that Clarin is clearly targeting the top 1% of its site visitors to convert them into paying subscribers — a very successful model that has worked for many publishers.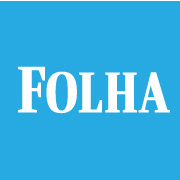 Brazil's Folha de São Paulo, which launched the 1st paywall in 2012 in the Latin American region, originally launched with a meter limit of 20 articles, but quickly moved to limiting access to 15. Today, users can navigate and consume articles anonymously but are required to register after the 5th article with a cap on an additional 10 articles when registered/logged in, before being asked to buy a subscription. Folha has 150,000 digital subscribers and close to 400,000 print, digital or digital-only subscribers.
O Globo, another Brazilian news publisher launched their paywall in late 2013, had a meter limit of 30 articles for anonymous readers, with another 20 articles for registered users. O Globo has also moved to smaller meter limit of 5 and an additional of 10 articles for registered users. Additionally, if a user navigates in incognito mode, all articles are blocked. O Globo hasn't recently released its number subscribers, but it's less than 100,000 digital subscribers.
Latin American publishers are finally re-evaluating their digital business model.
If Latin America's largest news properties can not build sustainable adtech business models, how will smaller publishers in the region make the adtech economics work for them? It's a trend we have seen in the North American and Europe and it seems that Latin American Publishers are reaching the same conclusion — you can not compete and win against the Duopoly of Google/Facebook.
If Latin America's largest news properties can not build sustainable adtech business models, how will smaller publishers in the region make the adtech economics work for them?
Being one of Latin America's most visited News site, with 36.6 million unique browsers, Clarin's launch of a Paywall is a strong indication that more newspaper groups in Argentina and Latin America will be launching digital subscription models, as people continue to consume news online, at the expense of paid print versions and low CPM's that are controlled by Google and Facebook.
The next main challenge for Clarin will be to convert 1% of their traffic into paid subscribers in the following year or two, which would be 360,000 digital subscribers. Depending on their success, Clarin would then quickly move to grow their paid audience to 3% if not 4%, the key number to make the digital newspaper operation profitable.
One way to achieve the acquisition rate is to test and optimize the meter limit — something that the UK's The Economist does extensively, even launching a 3 articles limit per week, a model that is proving to be very successful in moving from it's 303,500 paid subscribers to its goal of doubling it's paid subscribers profits in the next 5 years.
Text writen by Billy D. Aldea-Martinez, head for Latin America and Brazil for Piano, the world's leader SaaS Platform that allows media companies to launch Direct Monetization models, such as metering and paywall solutions for digital content and user data analysis.
[ctalatinb]