People change positions, get promoted or move to other companies. Portada is here to tell you about it.
(Looking for your next Career move? Check out Portada's Career Board!)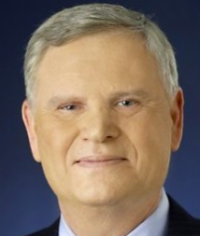 Randy Falco, president and CEO at Univision since 2011, is stepping down at the end of the year. Reportedly, he has decided to retire as this year is his 65th birthday. The announcement comes a day after the Wall Street Journal first reported on Tuesday that the Univision board had been considering replacing Falco, and just months after the executive signed a two-year extension to his contract in November. According to The Wall Street Journal, Univision's "board is girding to search for new leadership and is undertaking a business review that could lead to large cost cuts, people familiar with the matter said, on the heels of the Spanish-language broadcaster canceling its initial public offering."
Univision has promoted Peter Lori to CFO. He had been a deputy under Francisco Lopez-Balboa and has served in a variety of roles since joining the company in 2005, including as an interim CFO.
Dentsu Aegis Network's McGarryBowen has announced that Patrick Lafferty is its new U.S. president, replacing Simon Pearce who recently left to join J. Walter Thompson as CEO of North America.
Amy Morris has been named VP of news at WNBC New York. Morris will lead all day-to-day news operations at NBC's flagship station, including weather, investigative and consumer teams.
Alistair Macrow, formerly senior VP, CMO at McDonald's UK, has been promoted to a global marketing role based in London. Macrow started this week as CMO for high growth markets, covering China, Hong Kong, Italy, Poland, Russia, South Korea, Spain, Switzerland and the Netherlands.
The Estée Lauder Companies Inc. has brought on two industry leaders to fill key roles in brand and retail. April K. Anslinger has joined the organization as Senior Vice President/General Manager, Aveda–North America.
Andrea Dorigo has joined Estée Lauder as Senior Vice President, General Manager, Global Retail.
VCCP has looked within its own ranks to restructure its leadership team with the announcement of a new management line-up. Michael Sugden has been promoted from chief executive of the VCCP agency to chief executive of VCCP Partnership. VCCP managing director Andrew Peake will step up to take his role as agency chief. They will be joined by Julian Douglas, vice chairman of VCCP Partnership, who takes on additional responsibility for "identifying and realizing future revenue streams" for the business. And Hannah Fitz-Gerald who will assume the role of managing director of VCCP respectively.
Mitsubishi has appointed Fred Díaz as new CEO for the North America region. He joins the company with over 10 years of experience in the car industry.
Nancy Dubuc has decided to step down from her role as A+E Networks' president and CEO. Effective April 16, Abbe Raven, chairman emeritus and former CEO of A+E Networks, takes over as acting chair. Dubuc is reportedly set to become the CEO of VICE Media, taking over from co-founder Shane Smith.