A summary for Corporate Marketers, Media Sales Executives and Advertising Agencies to see what clients are moving into the Hispanic market and/or targeting Hispanic consumers right now.
Check out  Portada's Interactive Directory of Corporate Marketers and Agency Executives. 5 NEW LEADS HAVE JUST BEEN UPLOADED. To acquire the database, please call Matt Eberhardt at 347-961-9516 or e-mail him at [email protected] SEE A DEMO OF THE DIRECTORY!
ID Media, an Interpublic Group media agency, has been selected as media agency of record for Cox Business, a division of Cox Communications that provides communications services for 300,000 businesses nationwide.ID Media will be responsible for multimedia branding and acquisition campaigns—rich in digital media, television, print, and local events—across 26 of the country's largest DMA's. This new assignment expands upon ID Media's current work handling Cox's shared mail campaigns to residential customers and prospects.The account will be led out of ID Media's Chicago office by Angie Given-Cook, SVP, Managing Director.
Luxury jeweler Tiffany & Co has appointed MEC to handle its global media planning and buying account ,valued US $100m, which will be run from New York. Group M's MEC beat Omnicom Media Group and sister-agency MediaCom to the account. He review started in Jult and was managed by Ark Advisors.Tiffany's media planning and buying was previously divided among several regional agencies – EMEA handled by incumbent UM, Merkle in the US and Carat in APAC.Ogilvy & Mather Worldwide won the company's global advertising account in March.
American retail chain JCPenney will review its US$450m media business.OMD has held the account since 2000.Debra Berman, JCPenney's vice president of marketing, will be responsible for overseeing the review, which is still in the early stages.JCPenney reported net sales of US$2.8bn in its most recent quarter, compared to US$2.66bn during the same time last year. Read more on this.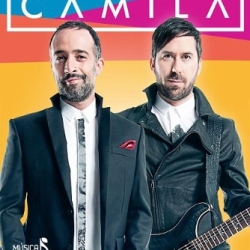 General Mills Inc. has partnered with GRAMMY® Award-winning group Camila for the company's 2014-2015 Musica y Sabor campaign focused on connecting with Hispanic consumers through one of their biggest passion points: music.As part of the partnership, consumers and Camila fans across the U.S. will have several opportunities to connect with the group through free music download codes, branded merchandise, concert ticket giveaways and a chance to win a meet and greet with the band during their 2015 U.S. concert tour.Participating brands include Yoplait, Cheerios, Lucky Charms, Cinnamon Toast Crunch, Nature Valley, Fiber One, Pillsbury, Totino's and more. Consumers can look for opportunities to win any of the prizes at select retail locations between fall 2014 and summer 2015.For more information about Musica y Sabor , fans can visit musicaysabor.com.
Cheetos has created its own soccer team, Los Cheetahs, and tournament in response to America's interest in soccer and to the rapidly growing Hispanic market and influence in America.As part of a new campaign, Los Cheetahs are scheduled to play their "rivals," Los Jefes, in a series of games. The nationwide tour kicks off on Nov. 8 in Long Beach, CA, when Los Cheetahs will play their first game at a custom-built beachfront soccer stadium. After that, the teams will go across the U.S. to showcase their footworkand the Cheetos brand. Los Cheetahs, a name inspired by the brand's Chester Cheetah character, won't be giving the English Premier League or Major League Soccer any competition, however. The Cheetahs roster includes 48-year-old goalkeeper Jorge Campos. One of Mexico's top players in the 1990s.
https://www.youtube.com/watch?v=2BvfHg-lSDY
McDonald's Corp. is planning to launch a new advertising campaign starting early next year with the slogan "Lovin' Beats Hatin'" , aimed to spread happiness in the face of Internet hate.The slogan will not replace McDonald's longtime tag "I'm Lovin' It," but give the fast food chain a broader marketing weight around the world.The campaign is expected to roll out on Jan. 1 and include a 60-second spot during Super Bowl XLIX, which airs on NBC on Feb. 1.
The Kimberly-Clark Corp. brand Kleenex has released a new marketing campaign. The #KleenexCare effort aims to get people talking about simple acts of kindness (involving sharing tissues) through a digital, social-media, public-relations and TV campaign.Kleenex will promote its Anti-Viral tissues as part of the effort. A TV ad from JWT, New York, breaking Nov. 3, shows a younger man sharing a Kleenex pack that has one tissue left with an older woman when she sneezes. Then, when he sneezes, she tears the tissue in half and shares it with him. A voiceover seeks people to share their Kleenex tissues with people in need and their stories at the campaign website KleenexCare.com. JWT's WPP VML and Geometry Global are in charge of digital and shopper marketing respectively and Omnicom's Ketchum handles PR.
Pitey Bowes has tapped DigitasLBi to handle its' Global media business and continue handling its digital strategy. DigitasLBiwill partner with Publicis Groupe agency Starcom to develop and execute the company's media strategy across 12 markets. Pitney Bowes is a manufacturing company known for hardware, software and services related to packaging and shipping. As of June, it spent over US $1 million in media, according to Kantar Media.
Latin America's digital marketing agency InPulse Digital has moved its U.S. offices to Miami to better serve its growing roster of clients including  social media accounts for an array of popular Latino names. In addition, InPulse Digital directs cutting-edge digital campaigns for global content creators like E! Online, Univision, Sony Music, Universal Music Group, and Viacom, as well as for children's brands like Mattel's "Barney"  and "Strawberry Shortcake." The new South Florida office will oversee strategy, sales and business development. The agency was started in the U.S. in 2004 and originally focused its efforts on developing technology to serve the music industry, but soon expanded its capabilities to include content marketing, app development, and social media strategies across the entire entertainment field. In addition to its new Miami office, InPulse Digital operates offices in Uruguay, Argentina, Mexico and Brazil.
Check out  Portada's Interactive Directory of Corporate Marketers and Agency Executives. 5 NEW LEADS HAVE JUST BEEN UPLOADED. To acquire the database, please call Matt Eberhardt at 347-961-9516 or e-mail him at [email protected] SEE A DEMO OF THE DIRECTORY!