SKECHERS Latin America New Subsidiary, Cinepolis Expands in MX and More Sales Leads LatAm
For prior Sales Leads LatAm editions, click here.
SKECHERS Latin America New Subsidiary. SKECHERS USA, a global leader in the lifestyle and performance footwear industry, announced that the Company is transitioning its business in Latin America from a third-party distributor to a wholly-owned subsidiary, SKECHERS Latin America LLC.The subsidiary will oversee more than 30 countries in the region, including the four key markets of Panama, Peru, Colombia, and Costa Rica.Additional regions under the new subsidiary include Guatemala, El Salvador, Honduras, Nicaragua, the Caribbean, and Ecuador, according to Businesswire.Based in Panama City, Panama, SKECHERS Latin America LLC will oversee the Company's business.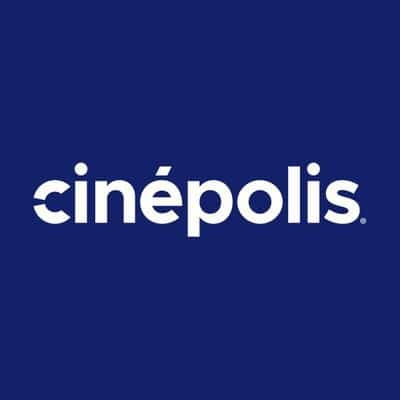 Global cinema chain Cinépolis will build 200 movie theatres in Mexico with the aim of expanding its´offer in the country and promote culture and entertainment. Most of these movie theatres will be built and opened in areas with less than 100 thousand inhabitants,  to promote investments and bring the entertainment that Cinépolis operates to areas where there is none today.
Panama's Top Brands International expands retail footprint in Latin America with Paraguay Airport contract. The company has revealed plans for a new 2000 sq m duty-free store at Asunción's Silvio Pettirossi International Airport Paraguay that will be open by mid 2020."Paraguay is going to be an airport hub for the region. We will see a big mix of customers – passengers travelling from all the region's big origin markets of Brazil, Argentina, Chile and Uruguay," Danny Yohoros, President of Top Brands International told DFNI.Yohoros confirmed the multiple category retail offer should be open by mid-2020. "It's our most important project for the year, meanwhile we are always looking at expansion opportunities, especially for our market of Latin America and the Caribbean."
Citizen Watch America has announced their participation in the celebration of March Is Me Month to align with International Women's Day on March 8th 2020. Created by the Women's Jewelry Association (WJA) this initiative will be supported by many of the biggest names in jewelry and watch manufacturing and retail. March is Me Month will launch on March 1st, 2020 with the goal of empowering women to celebrate herself. As many women today are wanting to recognize their own personal and professional milestones, she is encouraged to visit a retail jeweler or go online and treat herself to a piece of jewelry or watch – just because she deserves it.During March is Me Month, Citizen Watch America will be supporting its retailers with advertising initiatives and a social media campaign. Citizen will be offering 15% discount sitewide during International Women's Day weekend (March 6th – 9th) on their respective websites to promote self-purchase. Bulova will also be offering a 15% discount sitewide on March 12th – 15th.Citizen Watch America represents the sales and marketing for Citizen Group within the U.S., Caribbean and Latin American markets. The brands included within Citizen Watch America are Citizen, Bulova, and Frederique Constant.
JOIN PORTADA'S KNOWLEDGE-SHARING AND NETWORKING PLATFORM: To find out about Portada's new networking solutions targeting the decision makers of the above campaigns, please contact Sales Director Leslie Zambrano at Leslie@www.www.portada-online.com.
The emerging peer-to-peer car rental sector is projected to grow at 10% annually, but despite the Caribbean being one of the world's most attractive travel destinations; it has yet to be touched by this sector – until now. The Caribbean's first peer-to-peer car rental platform, Rent Yuh Ride™ (RYR), launched this week and will connect thousands of travelers to private car owners to facilitate car renting in a way that "is efficient, affordable and safe."  RYR promises a platform that will enable seamless transactions while also rewarding users with travel credits and incentivized bonuses.Uniquely led by a team of black women, RYR's operations will be out of Kingston, Jamaica. Eventually, operations will expand across the Caribbean – frequented by over 22M travelers annually.
[ctalatinb]