People change positions, get promoted or move to other companies. Portada is here to tell you about it.
(Looking for your next Career move? Check out Portada's Career Board!)
Emilio Azcárraga Jean is leaving the position of CEO at Grupo Televisa after being at the helm of the Mexican media company for 20 years. Azcárraga Jean will continue leading the long-term strategy of the firm as Executive Chairman of the Board and will continue to have direct responsibility for Televisa's soccer business, including the America soccer team, as well as for Fundación Televisa. These changes will take effect on January 1, 2018.The Board of Directors of Grupo Televisa, S.A.B. appointed Bernardo Gomez and Alfonso de Angoitia as co-Chief Executive Officers of Televisa, reporting to the Board of Directors.
Jenna Silver has been promoted Univision VP of Ad Sales Marketing, effective immediately. Jenna will oversee a team of marketing and creative professionals to continue driving awareness and stature of Univision and the Hispanic opportunity with marketers, media and creative agencies .She will also continue to develop b2b ad sales thought leadership strategies thru oversight of Univision's corporate website Univision.net, @Hispanic411 Twitter handle, blogs and case studies among others.
Evelyn Adames has started a new position as National Account Director of Cox Media Group's Mundohispanico.com. Prior to this appointment, Adames was Integrated Account Executive at Latina Media Ventures for almost 3 years.
Erika Dale has joined the American Association of Advertising Agencies as senior VP, business development. She was previously VP and group creative director at SS+K and also served as an account director of integrated marketing at Y&R New York.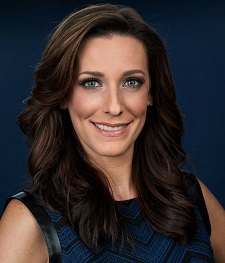 Univision Communications Inc. (UCI) has named Jennifer Rogers as senior vice president of Creative Services, UCI's full-service internal advertising and media agency that manages all cross-channel promotions and advertising inventory across all of Univision's broadcast, cable and radio properties. Rogers will oversee creative and production services of all revenue generating divisions of UCI. She will continue to be based in Miami and report to Joni Fernandez, SVP of Creative Services and the UCI Agency. Rogers will lead a team that will provide strategic solutions for in-Company clients such as sales, distribution and enterprise development divisions, as well as UCI's advertising partners, impacting revenue growth and cost management.Prior to UCI, Rogers was Director of Sales Marketing and Production for the NBC Network.
Mondelez International has appointed Glen Walter executive vice president and president, North America.Walter joins Mondelez from Coca-Cola Co., where he most recently was CEO of Coca-Cola Industries China. Previously, he was president and COO for Coca-Cola in North America, and prior to that, president of InBev USA.
Alan Burguis has left his position as CEO of Havas San Francisco, after 10 years with the agency, Agency Spy reports. His position will not be filled, and the agency will instead be overseen by two managing directors – Ernie Lageson and Monette Hagopian. 
Gian Fulgoni is stepping down from his position as CEO of comScore on Jan. 31, 2018. He is co-founder of the media measurement company. The comScore board, headed by chair Sue Riley, will conduct a search for a successor to Fulgoni.
Kumer Galhotra, president of Ford's Lincoln division, has been given the additional role of chief marketing officer for Ford. He will assume the responsibilities of Stephen Odell, executive VP of global marketing, sales and service for Ford, who is stepping down. Galhotra has been with Ford since 1988, working his way up the corporate ladder.