People change positions, get promoted or move to other companies. Portada is here to tell you about it.
(Looking for your next Career move? Check out Portada's Career Board!)
NBCUniversal Owned Television Stations, the division of NBCUniversal that includes 29 NBC and Telemundo-owned stations, a regional news network and two multicast networks, announced that Azza Elsheikh has been named Vice President of Digital Product Management and Design. In this role, Elsheikh will be responsible for the hands-on leadership of the division's product and designs teams and the creation of innovative digital products for English and Spanish-speaking audiences the stations serve. She will report to Lora Dennis, Senior Vice President of Digital Media for NBCUniversal Owned Television Stations.Elsheikh joins NBCUniversal after working for American Express for almost six years as Senior Manager of Digital R&D Product Management and Director of International Products and Marketing.
Azteca America announced that Melissa Covarrubias, a seasoned senior executive with nearly 20 years of industry experience in the Houston market, will become the Vice President and General Manager of Azteca Houston, KYAZ-TV. Covarrubias will report to Enrique Perez, Executive Vice President, Station Group, Azteca America.Covarrubias most recently served as Vice President of Sales and Marketing for ZipCast from 2014-2017 and special events consultant for the Ronald McDonald House Charities of Greater Houston/Galveston since 2016. Covarrubias received a B.A. from Texas A&M University.
Telemundo62 Philadelphia / WWSI  announced Alexandra Galarza will join WWSI as general assignment reporter and Brian Mendoza will join the Telemundo62 news team as South Jersey reporter, effective Monday, May 15. Both will report for the station's local newscast, Noticiero Telemundo62 that airs weekdays at 5 PM, 5:30 PM, 6 PM and 11 PM (ET).
Born and raised in Guayaquil, Ecuador, Alexandra Galarza previously worked as a multimedia journalist and reporter at Spanish-language stations in Philadelphia and Atlanta, including WUVP Philadelphia and WUVG in Atlanta, Georgia.
Brian Mendoza, who will be covering South Jersey news, comes to Telemundo62 from Spanish-language station WUNI in Boston, where he served as a multimedia journalist and fill-in anchor.
Marianne Gambelli, a veteran media buying and selling executive, will be taking over as president of advertising sales at Fox News Channel and Fox Business Network.Previously, Gambelli spent five years as chief investment officer of media agency Horizon Media.Before that, she was at NBCUniversal for 22 years, becoming president of sales and marketing. Gambelli takes over for Paul Rittenberg, who had been at Fox News since its inception in 1996.
Spanish Broadcasting System, Inc. announced that Donny Hudson has been named General Manager and Vice President of SBS Miami supervising all operations at WXDJ-FM (EL NUEVO ZOL 106.7FM), WRMA-FM (RITMO 95.7FM), WCMQ-FM (ZETA 92.3FM), and the LaMusica app. The appointment is effective immediately.Mr. Hudson has been with SBS for eighteen years and previously held various managerial positions including SVP of Sales, Local Sales Manager, and Director of Local Sales.Prior to joining Spanish Broadcasting System (SBS), Hudson served as EVP of Sales for America CV Network/ America TeVe.
Stuar Kronauge has been promoted to business unit president of USA Operations and senior VP of marketing at Coca-Cola. Most recently, She was co-head of marketing for Coca-Cola trademark brands and will continue to also be responsible for brand and strategic marketing.
Chantel Lenard is leaving her position as executive director of U.S. marketing for Ford Motor Co., a position she has held for the past two years. She has been with Ford for more than 25 years.
Tony Gonzalez has joined Fox Sports as a studio analyst for the upcoming NFL season. He will appear each Sunday on Fox's hour-long NFL pre-game show Fox NFL Kickoff. Gonzalez, a 14-time NFL Pro Bowl selection played 17 years in the NFL. He was previously a regular studio analysts for the CBS NFL pre-game show The NFL Today.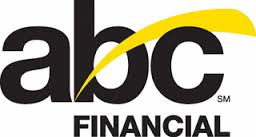 ABC Financial (ABC) has announced the addition of Marcelo Aller as Regional Sales Manager.  With more than 15 years of B2B professional sales experience in the fitness industry, Aller brings with him a proven sales record with both inside and outside sales experience. His English/Spanish bilingual ability will contribute to the continued growth and success of ABC as they enter into Mexico's software and payment processing market this summer.
Finn Partners has named David Shane as senior partner and deputy MD of its West Coast operations. Shane will be based in LA and report to managing partner Howard Solomon.  Previously, he held senior positions with various brands including Comcast, International Creative Management and HP, where he served as VP of corporate external communications.  Finn Partners is an independent PR firm with approximately 500 employees throughout its 11 subsidiary companies.
Levick's longtime senior executive Melissa Arnoff has exited the agency.She was most recently SVP and practice chair of corporate communications. Arnoff worked at Levick for more than 12 years, joining in 2004. Previously, she was a VP at RMR & Associates.
[ctahcb]