Nestlé USA's Priscila Stanton: " For La Lechera and NIDO our Target is the Hispanic Mom"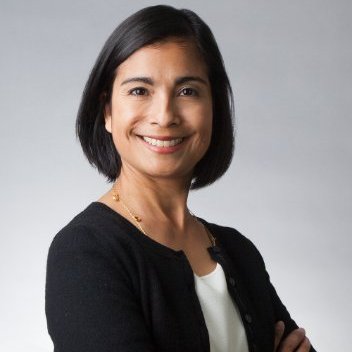 Priscila Stanton, Senior Marketing Manager, International Brands at Nestlé USA, was a key player in the just announced partnership between Nestle and BabyCenter.  Stanton is going to be a speaker at a panel on the all-important Latina Millennial at our upcoming #Portada15 Conference. We conducted the below interview with Stanton ahead of our annual event.
Portada:Do you continue to market La Lechera specifically or also other Nestle products?
P.S:  "I manage two global brands, La Lechera and NIDO in the U.S. targeting Hispanic consumers.  Our division at Nestle, International Brands Division, focuses on bringing global brands to the US consumer."
Portada: What role does Marketing towards Hispanic woman play within Nestle's overall marketing organization?
P.S: "Marketing to Hispanics is very important to Nestle.  There are many brands within the Nestle portfolio that are targeting Hispanics, including general market brands.  But my team focuses on Heritage brands that resonate with the Hispanic consumer.  For both La Lechera and NIDO, our target is the Hispanic mom."
Our division focuses on bringing global brands to the US consumer.
Portada: How has marketing for El Mejor Nido.com evolved since the site was launched in 2011?
P.S: "El Mejor Nido is a multibrand site that caters towards providing recipes and how to's to our consumers so that they can create traditional and more modern recipes using our wide range of products.  Separately, La Lechera and NIDO manage digital and social sites including Facebook and Twitter.  NIDO also has a stand-alone site –nestlenido.com."
Portada: Is the Facebook El Mejor Nido site , currently closed?
P.S: "El Mejor Nido Facebook page is still active."
Portada: What are, in your opinion, the key features of a successful brand marketer?
P.S: A successful brand marketer is someone who has a blend of insight, consumer empathy, curiosity, strategic thinking and marketplace and category knowledge."
(Read a separate interview on the Millennial Mom with Julie Michaelson, Head of Global Sales BabyCenter.)
Join us at the HISPANIC SPORTS MARKETING FORUM.. The first day of #Portada16 (Sept. 14, 2016 in NYC) will be all about Sports Marketing and insights and best practices on how best to use sports content to connect with the exploding Hispanic demographic!
---
Editorial Staff (@portada_online)
Portada is the leading source of news and analysis on the Latin Marketing and Media space. Credibility is our biggest asset: The Portada team is very passionate about producing high-quality independent content that helps drive forward the Latin Marketing and Media space.
El equipo editorial de Portada se apasiona por elaborar contenidos de alta calidad. La credibilidad es nuestro mayor activo. La misión de Portada es ayudar a profesionales de negocios y medios a comprender y alcanzar a consumidores latinoamericanos, del mercado hispano de EE UU y España.