People change positions, get promoted or move to other companies.  Portada is here to tell you about it.

Jimmy "JD" González has been named VP of Spanish Programming for CBS Radio and Program Director for KMVK-FM  "Mega 107.5″ in Dallas, effective immediately. Prior to joining CBS Radio, he spent six years as SVP of Programming at Univision in Dallas. "Jimmy is a leader in our industry and an expert in this format," said Dallas/FT. Worth SVP/Market Mgr. Brian Purdy. "We're going to benefit from his experience, and he will help us continue to propel Mega forward in North Texas.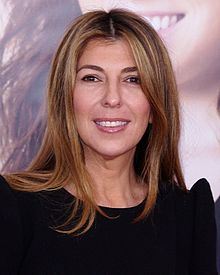 The shuffle at Marie Claire, the women's magazine owned by Hearst,  continues. Alex Gonzalez has been named the new artistic director at Marie Claire and Nina Garcia (photo), currently Marie Claire's fashion director, has been promoted to creative director at the magazine." Alex and Nina are both inspired visual storytellers, and I am excited about what they will each bring to this new phase in Marie Claire's evolution," said Anne Fulenwider, who has been the editor-in-chief of Marie Claire since September. "Alex's impeccable taste and discerning eye will add a fresh point of view, and Nina truly embodies Marie Claire from a fashion and style perspective." Mr. Gonzalez, who is coming from a stint as creative director of W, will be in charge of the overall design of Marie Claire. Before W, Mr. Gonzalez was the creative director of GQ and Mirabella, and relaunched German Vogue, Manner Vogue and L'Uomo Vogue. Both Ms. Garcia and Mr. Gonzalez have other jobs in addition to Marie Claire. Mr. Gonzalez will continue as executive creative director of the branding advertising agency AR New York, which he co-founded in 1996. Ms. Garcia is a  Project Runway judge. Mr. Gonzalez starts next week, and Ms. Garcia's promotion is effective immediately.
Dan Lovinger, EVP of Advertising Sales & Integrated Marketing for Telemundo Media, has been promoted to EVP, Cable Ad Sales, NBCUniversal.  In his new role, he'll continue to have oversight of Telemundo. He will co-report to Linda Yaccarino, President of Ad Sales at NBCUniversal and Telemundo COO Jackie Hernandez.
Shawn Bender has been named digital editor on the world desk for The Wall Street Journal. He will edit and oversee the launch of a new online news stream for mobile devices and the web. He previously served as editorial director of the video department.