People change positions, get promoted or move to other companies. Portada is here to tell you about it.
(Looking for your next Career move? Check out Portada's Career Board!)
Geoff Edwards, co-creator of peace coalition Saturday Morning and formerly CAA Marketing co-head of creating, has joined R/GA as VP and executive creative director of Los Angeles to help it expand further into entertainment.
Monique Delarosa has been named VP of the newly created department of Marketing Science & Analytics at ALMA. She'll focus on answering two basic questions for clients: "Why should I invest in multicultural marketing?" and "What is the return I'm getting from these investments?".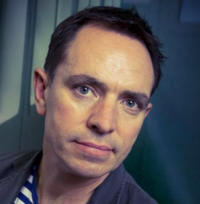 After co-founding Adam & Eve with James Murphy, David Golding, and Jon Forsyth in 2008, Ben Priest has announced he will leave the company in June.
Advertising agency Momentum Worldwide has appointed Alistair Bryan to join the UK Board as Chief Operating Officer. He will be responsible for growth and efficiency, working with all the client teams and brands such as American Express, SAP, Microsoft, UPS and Premier League.

Virgin Holidays has hired Amber Kirby to lead its marketing team as marketing and customer experience director. Her main role is to achieve core business objectives, including improving the overall customer journey.
Raj Nair, president of Ford Motor Co. in North America, has left the automaker after complaints of "inappropriate behavior."

McKinney hired Jasmine Dadlani as director of strategy in its New York office, joining a leadership team that includes New York CEO Joe Maglio, executive creative director Mike Pierantozzi and director, experiential marketing Michelle Son.

Resh Sidhu has returned to AKQA as creative director, joining the leadership team at its NY office. She spent the past two years at digital and visual effects company Framestore. Sidhu was creative director at AKQA London before jumping over to Framestore to become creative director of its virtual reality studio.
StandUnited.org, a petition platform service of Intermarkets, Inc., has announced that Stephanie Davari will join the team as senior sales executive. In this role, she will build upon existing relationships with campaigns and advocacy groups, as well as identify and engage new partnerships to drive growth.
[ctalatinb]