What: Uniform manufacturers, banks, cement companies, and casinos top the list of Mexican soccer sponsors.
Why it matters: Knowing what Mexican brands are targeting Mexican soccer fans also offers interesting clues about brand affinity of Mexican-Americans in the U.S. In addition, having the exclusive for making and selling team uniforms, or having your beer logo on a team jersey – in addition to selling the beverage at the stadium – are profitable investments for brands, even if sponsorship figures for Mexican soccer remain undisclosed.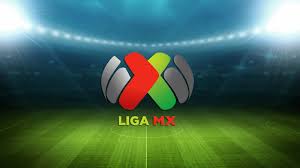 Liga Mx, which according to statistics is followed by at least 60% of the Mexican population, has a series of sponsoring brands that are split among those which produce team uniforms, and those which stamp their names or logos on the garments used by the players on each of the 18 teams that make up the largest Mexican soccer league.
First are the brands that manufacture and provide the teams with their uniforms:
Puma leads the league with five teams (Atlas, Santos, Monterrey, Guadalajara, and Querétaro); Charly with three clubs (Veracruz, Puebla, and Chiapas); Nike with three teams (Pumas, América, and Pachuca); Pirma with two clubs (Morelia and Leon); Under Armour with two teams (Cruz Azul and Toluca); Adidas with two clubs (Tigres and Tijuana), and Umbro with one team (Necaxa).
The dollar value of the sponsorships is guarded with great secrecy, and neither the brands nor the teams generally divulge the numbers that grant them the exclusive rights to the manufacture and sale of team jerseys. With retail prices that range from 900 to 1,300 pesos, it translates into a very profitable business for sponsors.
Las marcas que visten a los equipos de la Liga MX
Marca
Equipo
Puma
Atlas
Santos
Monterrey
Guadalajara
Querétaro
Charly
Veracruz
Puebla
Chiapas
Nike
Pumas
América
Pachuca
Pirma
Morelia
León
Under Armour
Cruz Azul
Toluca
Adidas
Tigres
Tijuana
Humbro
Necaxa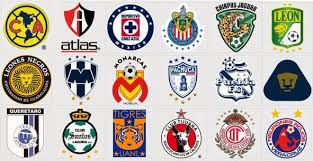 But even when sportswear brands are globally renowned, industry experts say that the crux of the sponsorship business is not in who makes the uniforms, but in the brand that supports each of the teams – and whose logo appears on team jerseys – as is the case of beer brands in markets like Germany, Brazil, and  Mexico.
The relationship between beer and soccer fans does not seem to be a coincidence, since the three countries (Mexico, Brazil and Germany) are the most important beer producers. Beer has thus become the sponsor of such important sports events as the Super Bowl, Europe's Champions League, Formula One, and Mexico's Liga Mx.
When the Liga Mx championship was defined, the Tigres wore the Tecate brand on their jersey, while the América wore the Corona brand. As all the fans know today, the corona or crown, was taken by the Nuevo León team.
Liga MX Beer Brand Sponsors
Brand
Team
Corona
Atlas
Corona
Santos
Tecate
Monterrey
Tecate
Guadalajara
Corona
Querétaro
Tecate
Veracruz
Corona
Puebla
Corona
Chiapas
_______
Pumas
Corona
América
Corona
Pachuca
Corona
Morelia
Corona
León
Tecate
Cruz Azul
Corona
Toluca
Tecate
Tigres
Bud Light
Tijuana
Corona
Necaxa
But other brands also want the attention their product would get by being printed on a uniform. This is the case with cement companies that sponsor their own teams, such as Cruz Azul, Cementos Fortaleza (Pachuca), and Cemex (Tigres); banks such as Banamex (Toluca and Pumas), BBVA Bancomer (Monterrey), Multiva (Querétaro), and Compartamos Banco (Chiapas); and, most recently, casino chain Caliente.
In fact, Caliente – which includes the online betting site Caliente.mx – is the brand that arrived in mid-2016 and went on to become one of the main sponsors of Mexican soccer, with its support of four teams: Tijuana, Puebla , Morelia, and Chiapas, and is poised to increase its sponsorship efforts starting in the second half of 2017.
Debora Montesinos contributed in this article