What: Recent reports peg the per-Instagram post fee for Cristiano Ronaldo at US $750,000, tops among all global athletes and third for all "influencers."
Why it matters: Brands are increasingly utilizing direct social media networking outlets as viable marketing opportunities, reflected in the fees celebrities charge for this access.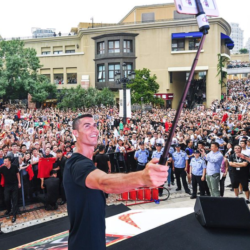 There are many ways to define "celebrity" these days. "Q-Score," for a personality, brand or company, is one measure. Social media "likes," "retweets" and such are a form of currency. And then, there's cold, hard cash.
A report last week in SportsBusiness Daily, via New Zealand Media and Entertainment (NZME) noted that soccer star Ronaldo (@Cristiano) is near the upper echelon of celebrities in another category: fee for sponsored Instagram post, at a cool $750,000 per "SEND." For fans who might have thought the Juventus forward just loved his good night's sleep and body scent and new line of kicks, well, there's a shroud in Turin we'd like to sell you, too.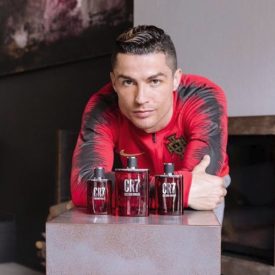 With noted "famous for being famous" celebs like Kylie Jenner (@KylieJenner) reportedly pulling down $1 million per post, it shouldn't be a surprise that someone of the global popularity and interest—and even outsized accomplishment—as the Portuguese star would command a significant figure for spreading sponsors' word through social media. Still, Ronaldo is less than a household name in mainstream America, which shows that companies looking for global reach have identified him as a leading influencer. Per the same NZME item, the fee is almost twice the 2017 rate; the British Website Hooper estimates that it may double by next year. The outlet also estimates that only singer Selena Gomez has a higher per-post fee than Ronaldo.
Some of the brands associating themselves with Ronaldo—and his 139 million followers on the photo- and video-based social media outlet—are SleepScore (@SleepScore), Nike (@nikefootball), Sixpad (@SIXPAD_official) and EA Sports (@EASPORTS) as well has his own offshoot brand, Cristiano Ronaldo Fragrances.
Subscribe to Portada's daily Sports Marketing Updates!
Other sports stars identified as high earners via their Instagram feeds include soccer players Neymar, Lionel Messi and David Beckham amidst a celebrity influencer top-10 that also includes UFC's Conor McGregor and NBA superstar Stephen Curry.
While the true "influence" of such posts is not always known (how many posts of Ronaldo stretching or practicing or signing for fans should fit in between Nike football ads?), there's no doubt that marketers have bought in to the hype—literally.
[ctalatinb]