What: We talked to Santi Tefel, Senior VP at Pinnacle Financial Partners, about why the banking company decided to become USL team Nashville FC's newest sponsor.
Why it matters: This is Pinnacle's third professional sports partnership, and its first soccer sponsorship. The firm has been the official bank of the Tennessee Titans since 2009 and the official bank of the Memphis Grizzlies and FedExForum since 2016.
On July 6, Pinnacle Financial Partners announced a new agreement to become a corporate partner and the official broadcast presenting sponsor of the Nashville Soccer Club. This partnership began with Pinnacle serving as the presenting sponsor for the team's premier match against FC Cincinnati at the Nissan Stadium, back in July.
Established in downtown Nashville, in 2000, Pinnacle Financial Partners provides a full range of banking, investment, trust, mortgage, and insurance products and services. Since its beginnings, the company has grown to approximately US $22.9 billion in assets as of March 31, 2018. This makes it the second-largest bank holding company headquartered in Tennessee.
During the past ten years, the banking company set its eyes on sports marketing as a way to connect with customers, both the ones it already had as well as potential ones. In 2009 Pinnacle Financial Partners became the official bank of the Tennessee Titans, and in 2016 it locked an agreement as the official bank of the Memphis Grizzlies and FedExForum.
This year, it was time to enter the soccer industry through local club Nashville FC. Through an exclusive interview, Santi Tefel, Senior VP at Pinnacle Financial Partners, spoke to Portada about why the bank decided to enter the soccer industry now, and what their marketing expectations are.
Portada: Why do you believe soccer is a good fit for Pinnacle's sponsorship?
Santi Tefel: "In general, we like sports partnerships because they can be good business decisions. We have two existing partnerships with the NFL team in Nashville and the NBA team in Memphis. We don't advertise, nor do we get into deals like this so we can slap our logo on an arena and call it a day. We are primarily a business bank, not a retail one, so we look for opportunities to develop relationships and reach specific market segments as part of our retail play."
"As for soccer specifically, there's an opportunity to get in on the ground floor in Nashville. We have tremendous local support for the sport, as evidenced by the huge attendance at USMNT and other matches played here. We also have some of our strongest business and civic leaders behind this team, including our own Chairman, Rob McCabe, who was part of the organizing committee that brought MLS here.
But at the end of the day, we are Nashville's largest homegrown bank, so it makes sense for us to be big supporters of our homegrown teams."
Portada: Which type of brands or businesses should be investing in soccer in the US, and why?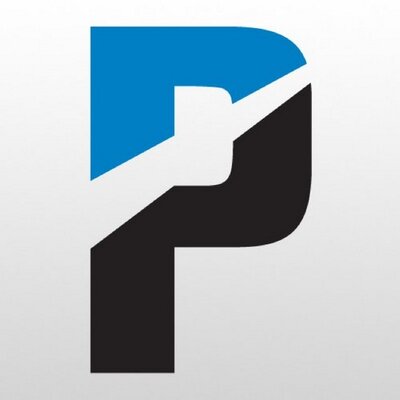 ST: "Soccer offers such a diverse fan base, from young people with disposable income who grew up with the sport to families who have children playing it now to a growing international community in our major cities that come out for the games. So it should have a broad appeal to many businesses."
Portada: What does your sponsorship deal include?
ST: "We can't get into the specifics of it, but we are the official presenting sponsor for all broadcast games. It also includes some shared marketing opportunities in-game and off the field."
"But we don't like all the attention on ourselves. In sponsorships, we often turn it around and use it as a chance to shine the spotlight on our favorite nonprofits to bring more attention and awareness to them. At Nashville SC's game against FC Cincinnati, we were the presenting sponsor and got to do a special presentation on the field with Make-a-Wish. It was awesome."
Portada: Have you set a specific marketing goal for this relation?
ST: "I won't get into specific numbers, but I think this partnership is perfect for the club's first year and will give us a good idea of what to expect and what we should do in the future."
Subscribe to Portada daily Sports Marketing Updates!
Portada: How are you planning on leveraging your sponsorship year around, in and outside of the field?
ST: "As I said earlier, we have some shared marketing opportunities on TV, on the field and off the field, as well. In our other partnerships, we offer banking products and credit cards tied into the team, like TitansBanking.com and GrizzliesBanking.com. But with Nashville SC's season already halfway over, it didn't make sense to start that with this partnership just yet."
Portada: Which platforms will you use? (online, social media, team's website, offline…)
ST: "All of the above! As I said, we don't do a lot of advertising, so we look for opportunities to spread awareness of our firm in partnerships like these."
Portada: What is the key to a successful sports sponsorship?
ST: "For us, it goes far beyond advertising. Some companies will be happy with logo exposure and 30-second TV spots. We are more focused on relationships and having people really know who we are as a firm."
Portada: What challenges is soccer still facing in the US to become a more attractive sport to sponsors?
ST: "It's not clear to me that the game has really caught on with older generations, and they are often the ones controlling the sponsorship budgets."
"We're fortunate in this firm to have leadership who recognize its potential as both a business decision and a good civic decision that will benefit the city as a whole. Getting over that hump in other cities and at other companies could be challenging."
Photo: Santi Tefel, Senior VP at Pinnacle (left), Court Jeske, CEO of NSC (middle), and Rob McCabe, Chairman of

Pinnacle

Bank (right).
[ctalatinb]