What: Women's sports in Mexico got a big boost with espnW's expansion into Mexico.
Why it matters: The move gives brands a new opportunity to capture the growing Latina market, one which has likely been underserved to date.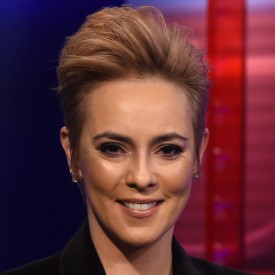 Jessica Mendoza (@jessmendoza) just completed her third season in the ESPN Sunday Night Baseball booth. Marly Rivera (@MarlyRiveraESPN) covered the New York Yankees (@Yankees) beat from 2012-16 and remains one of the most respected Latina sports reporters in baseball. Maria Guardado (@mi_guardado) (MLB.com) and Maria Torres (@maria_torres3) (L.A. Times) are beginning to make their marks on the Los Angeles Angels beat. Mary Joe Fernandez, Antonietta Collins, Claudia Trejos, Julia Morales and others have been delivering the news and getting scoops in various sports, some for years, making important inroads for Hispanic women in the space.
In what can be seen as the next major step for Latina reporters, ESPN on Sunday launched its espnW brand in Mexico. The site, which has featured journalism from the best in the business, reporting on sports from the female perspective, makes its bow in conjunction with Semana de la Mujer, ESPN's breast cancer awareness week, running through October 19.
The Portada Brands-Sports Summit in Los Angeles on March 15, 2019 (Hotel Loews Santa Monica) will provide a unique setting for brand marketers to learn about the opportunities sports and soccer content offers to engage consumers in the U.S. and Latin America.
"For generations, women in Mexico have been breaking barriers in the world of sports — on and off the field," said Gerardo Casanova, vice president and general manager, ESPN Latin America North, Mexico and Central America, in a statement. "The launch of espnW in Mexico is a significant milestone for the ESPN brand and re-enforces our commitment to better serve an increasingly powerful segment of our audience."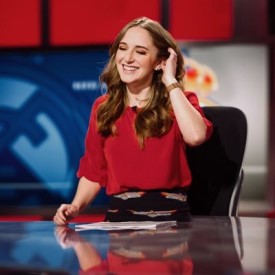 Some of the statistics that ESPN cites at the launch of espnW (@espnW) Mexico include a 23% female audience on digital; 1:40 hours per day that women spend on the ESPN platform; and a monthly reach of 937,000 women at ESPN.com. Semana de la Mujer content powered by espnW will include work by such notable latinas as Cristina Alexander, Katia Castorena, Kary Correa, Paulina García, Vanessa Huppenkothen, Marisa Lara, Rebeca Landa, Miroslava Montemayor, Carolina Padrón, Elizabeth Patiño, Nelly Simón, Claudia Trejos, Carolina Guillén, Carolina de las Salas and Pilar Perez on various platforms from Bristol, Miami, Los Angeles and Mexico.
"The success of ESPN in Mexico made it the next logical destination for the espnW brand," said Laura Gentile, senior vice president, marketing, ESPN. "The power and influence sports have – and can have – for girls and women across the world is well-documented. We look forward to highlighting amazing storytelling for women and female athletes from all over Mexico."
Subscribe to Portada's daily Sports Marketing Updates!
The talent drain at ESPN in the past couple of years has hit the sports media world hard; amazing multimedia journalists like Jane McManus, Melissa Isaacson and Johnette Howard were among those axed. The hope with the expansion of the espnW brand into Mexico is that great journalists can tell great stories about Latina women in sports in the region as well as cover events and athletes who so far have eluded mainstream attention.
This can also be a boon for marketers, with brands like Toyota (@Toyota), Wells Fargo (@WellsFargo), Gatorade (@Gatorade), Olay (@OlaySkin), Always (@Always), and other that have supported espnW having the opportunity to extend their reach south. It will be interesting to see which ones choose to do so, and which new partners may emerge targeting the female Mexican consumer. The timing to boost espnW may be just right; with 2019 Women's World Cup looming, the U.S. and Canada having punched their tickets on Sunday with Concacaf (@Concacaf) Women's Championship semifinal wins and Panama and Jamaica vying for the third automatic spots. While Mexico narrowly missed out on a spot in the semifinals, interest in the sport remains high, with Liga MX Femenil (@LIGABancomerMX) currently in its second year of operation as the professional women's league there.
[ctalatinb]
Cover Image: courtesy FIBA