Subaru, Bud Light, Jeep, Verizon-Tracfone, SugarLands Distillery  … and more brands targeting the U.S. consumer right now.
For prior Sales Leads editions, click here.
Bud Light is kicking off an initiative to bring together local communities while also helping promote Black-owned restaurants. The "Bud Light Thursday Night Shoutout" will appear as part of the brand's "Thursday Night Football" advertising. The beer maker says the series is "unlike anything Bud Light has ever produced before" and includes spots that "tell deeply motivational stories of local Black-owned businesses, while amplifying the stories of each restaurant owner's personal journey alongside their iconic menu offerings." The series kicked off September 13 during the Cleveland Browns' season opener and highlights Cleveland's own Beckham's B & M Bar B Que, a family-owned Southern restaurant. Bud Light is also partnering with food app directory EatOkra to encourage viewers to seek and support Black-owned restaurants in their own communities.
The Jeep® brand and Ann Druyan, the widow and collaborator of Carl Sagan, have joined together to create the
90-second video "Pale Blue Dot," which launches the new Jeep Wrangler 4xe
and puts attention on efforts to combat climate change. With every completed view of "Pale Blue Dot" on Jeep brand's YouTube page, the brand will make a contribution to Coalition for Rainforest Nations and the Carl Sagan Institute of Cornell University to combat climate change.
In addition to the YouTube initiative, "Pale Blue Dot" will air on television on Tues., Sept. 22 during the U.S. broadcast premiere of "Cosmos: Possible Worlds" on Fox at 8 p.m. ET/PT.
"Pale Blue Dot" was created in partnership with Doner Agency in Michigan.
Earlier this month, the Jeep brand introduced its new 
Wrangler 4xe
, marking the arrival of the most capable, technically advanced and eco-friendly Wrangler ever. Jeep Wrangler 4xe models will be available in Europe, China and the United States by early 2021. 
Amazon Music has launched Amazon Music LAT!N: a new global brand under the tagline of La Música Que Nos Conecta (The Music That Connects Us). Amazon Music LAT!N launches with 100 new and revamped Latin music playlists, "merchandise from global superstars", new video content including interviews and mini-documentaries, Amazon Original songs, podcasts, and more. The announcement kicks off multiple artist programs for musicians at different levels of their careers. It includes the launch of a new emerging artist program, ROMPE, created to support developing artists in the US, Latin America, and in Spain. Latin pop duo, Las Villa, and Colombian singer, songwriter and producer, Nobeat, are the initial two artists selected for the program. Also launching is RAICES, a new brand developed to support artist catalogs across all genres of Latin music. Launching with Marc Anthony as the first Artist of the Month, the RAICES brand showcases what Amazon Music calls "carefully-curated artist playlists" across various genres.RAICES will also feature new editorial and marketing initiatives like short video features and playlists. "In a moment where Latin Music is more global than ever before, the timing is perfect to showcase all of the different genres, diversity, and richness of the culture," said Rocio Guerrero, Global Head of Latin Music. "With the launch of Amazon Music LAT!N, we are giving customers an outlet to connect – and reconnect – to their culture, roots, and to each other. "This is why we chose to use the tagline, La Música Que Nos Conecta. We're shining a light on the many genres, and artists at all levels of their career, that make Latin Music so powerful."
JOIN US AT PORTADA LIVE, OCT. 14, 2020

To find out about Portada's new virtual networking solutions at PortadaLive 2020 involving a myriad of brand decision makers, please contact Sales Director David Karp at [email protected].
Subaru

Subaru of America is debuting a spot in both English and Spanish to support the launch of the 2021 Subaru Crosstrek compact SUV. Creative shows a young woman and her grandmother taking an extended road trip together in the young woman's Subaru Crosstrek. The two discover their similarities that defy age – including an affinity for a certain vehicle. Created by Subaru AOR Carmichael Lynch, "Girls' Trip" is available in 60-second and 30-second English version and a 30-second Spanish version. "We look at each carline and the story we want to tell to consumers, then decide what creative we need to fulfill our Hispanic media buy," says Brian Cavallucci, Subaru of America national advertising manager. "For those spots, we have started to cast dual-language talent and film in both languages, to make it as authentic as we can, and run them in both English and Spanish." The 30-second spot will run in national TV across shows like "Marvel Agents of S.H.I.E.L.D.," "The Hundred" and "Fargo." It will also run across larger cable networks such as AMC, Discovery, FX, HGTV, NAT GEO and SYFY. The 30-spot will also run across digital video platforms including Peacock, Hulu, and Roku. The Spanish version will air on both Univision and Telemundo, targeting Spanish speakers. The commercial was shot in both languages. It's not simply a Spanish overdub.
Verizon Communications announced a deal to buy TracFone Wireless from América Móvil for about $6.3 billion. It is a move to expand Verizon's presence in the prepaid and value segments of the U.S. wireless business as the industry transitions to next-generation 5G networks. TracFone has several brands—including StraightTalk Wireless, and SIMPLE Mobile—but doesn't own a network, instead operating under wholesale agreements with the big three wireless companies. Verizon lags behind competitors AT&T and T-Mobile US in prepaid subscribers, and 13 million of TracFone's 21 million customers already connect to the Verizon network.
Nike spent $3.59bn on advertising in 2020 and closed 5.1% of its retail shops amid the pandemic. Data presented by SafeBettingSites.com indicates that in 2020, Nike has spent $3.59 billion on advertising. The figure represents a slight drop from last year's $3.75 billion. Nike's spending on advertisements has remained fairly constant over the years. In the last five years, the company has spent a total of $17.54 billion on advertising. The SafeBettingSites research also overviewed Nike's revenue and 2020 recorded $37.4 billion. This is a drop of 4.35% from last year's $39.1 billion.Notably, Nike's last year's revenue was the highest in five years. In 2018, the revenue stood at $36.9 billion, representing a growth of 7.26% from 2017's $34.4 billion.Nike's 2020 revenue drop was majorly due to the coronavirus pandemic. According to the research report. In 2019, Nike retail stores in the United States stood at 384, dropping to 338 in 2020. For non-US based stores the number stood at 768 last year while in 2020, the figure was 758. From the data, in 2020 Nike has closed 46 shops in the U.S, and only 10 overseas representing about 5.1% of all 1096 retail stores. The closure was mainly due to the implications of the coronavirus pandemic.
Maserati

Maserati presented the MC20 Super Sportscar to mark a new era. Andy Love, Director Brand and Sales, Maserati North America partners with D S Simon Media on a nationwide media tour to discuss how technology is changing the way car makers are reaching consumers and a behind the scenes virtual introduction on the new Maserati MC20 Super Sportscar. Auto shows used to be where car lovers could get their fix on new car models, prototypes for the future and the latest from their favorite brands. As the Auto Shows were cancelled in cities across the country, car makers and marketers had to come up with new ideas. Among them, virtual launches and taking prototypes on the road. Not only are car makers taking their newest models on the road, they are harnessing the power of technology using virtual reality, digital press conferences, and more to introduce the newest car models to the public and media. The MC20 super sportscar, the first Maserati to adopt the new Nettuno engine, was recently introduced via a combination of virtual press conference and physical media presentation.

Turbo Tax

In honor of Hispanic Heritage month, the TurboTax®  online tax preparation service from Intuit Inc.  announced two initiatives designed to financially empower Latino self-employed and small businesses during COVID-19, a partnership with Hispanic Chamber of E-commerce (HISCEC) and the launch of #Unidos4LatinoBiz, a give back social campaign. "The challenges brought on this year as a result of COVID-19 have not left any community untouched. We understand the Hispanic small owned business and self-employed community have been disproportionately impacted by this pandemic and Intuit is here to help" said Alejandra Molinari, Lead of TurboTax Latino and Self-Employed Communications.

SugarLands Distilling Company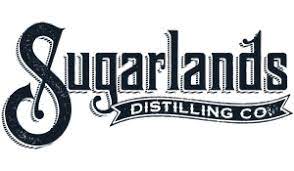 Sugarlands Distilling Company and the Atlanta Braves announced a multiyear partnership that makes Sugarlands Distilling Co. a "Proud Partner of the Atlanta Braves." This news comes on the heels of a partnership announcement with former Braves third basemen and one of baseball's all-time great players, Chipper Jones. While this is Sugarlands' first sponsorship of a professional sports team, the brand is no stranger to competition. Since opening its doors in 2014, the downtown Gatlinburg distillery has established itself as one of the premier distilleries in the south, winning over 100 awards for their superior spirits."Our goal from day one has been to partner with those who share our same commitment to tradition, authenticity, and craftsmanship," said Ned Vickers, Sugarlands Distilling Co. President. "Much like the craft of distilling, the sport of baseball is rooted in history and tradition. Through this new partnership with the Atlanta Braves, we look forward to creating elevated experiences and unique initiatives that celebrate the game of baseball and our line of award-winning spirits." As part of this partnership, Truist Park will be the new home for Sugarlands Distilling Company at Chipper's Corner, a lounge for fans to enjoy a cocktail and refreshments behind third base, where Chipper made history for the Braves.