A summary of the most exciting recent news in travel marketing and media in the U.S., U.S.-Hispanic and Latin American markets. If you're trying to keep up, consider this your one-stop shop.
U.S./U.S.-HISPANIC MARKET
A recent AAA survey has shown that more than one-third of Americans (35%) are planning on taking a vacation involving two or more immediate family members 50 miles or more away from home in the next 12 months.
One of the reasons Americans are open to the idea of traveling more is lower gas prices. AAA estimates that U.S. drivers have saved nearly $12 billion on gas so far this year compared to the same period in 2015, and drivers this summer should pay the lowest gas prices in the past 12 years. 50% of Americans say they are more likely to take a road trip this year due to lower gas prices.
Road trips (69%), national parks (49%) and theme parks (42%) are the most popular types of vacations for families planning to travel in the next year. Vacations to international destinations (26%) and cruises (19%) round out the top five most popular vacation options for traveling families.
"Two-thirds of Americans say spending quality time as a family is the most important part of taking a family vacation," said Bill Sutherland, AAA senior vice president of Travel and Publishing. "Whether it's a cross-country road trip or a dream vacation to a far-off destination, travel offers busy families an excellent opportunity to share experiences and connect with each other in meaningful ways."
Skyscanner started promoting Microsoft Travel's newly launched car rental search across 49 markets This is just another representation of the extension of the partnership between Skyscanner for Business and Microsoft. Last year the site began powering flight search for MSN Travel across all 31 global markets. And this year they added 18 more.
Microsoft's car rental data is powered by Skyscanner for Business, Skyscanner's independent B2B unit, which launched a car rental White Label earlier this year. Skyscanner now powers car rental search for many different businesses across the travel industry.
"We are delighted to have extended our partnership with Microsoft to power their new car rental product. Skyscanner's car rental data is among the strongest and most comprehensive in the industry, including 30,000 pick-up locations across 190 countries worldwide. We are proud to be working with MSN to offer their users access to our world-class search technology," said Hugh Aitken, commercial director at Skyscanner.
Carnival Corporation announced it will sail as planned from the U.S. to Cuba with all travelers, including Cuba-born passengers, for the company's week-long voyages to Cuba, starting with its historic inaugural voyage on May 1, 2016.
Fathom's 704-passenger Adonia luxury cruise ship will begin sailing to Cuba every other week, marking the first time in over 50 years that a cruise ship has been able to sail from the U.S. to Cuba, as well as the first time in decades that Cuban-born individuals will be able to sail to and from Cuba.
"We made history in March, and we are a part of making history again," said Arnold Donald, CEO of Carnival Corporation. "More importantly, we are contributing to a positive future. This is a positive outcome and we are extremely pleased. We want to extend our sincere appreciation to Cuba and to our team who worked so hard to help make this happen."
Sabre Corporation has acquired Airpas Aviation, a leading provider of real-time route profitability and cost management solutions for the commercial airline industry. Based in Braunschweig, Germany, Airpas Aviation has become a leader in helping airlines improve profitability and better manage operational costs with solutions to calculate the cost of each flight. Through analyzing the fluctuating operating costs of individual routes such as fuel costs, airport and navigation charges, ground operations, catering and crew expenses, carriers can adjust routes and aircraft and schedules during daily operations to optimize profitability.
With the integration of Airpas Aviation's solutions into the Sabre portfolio, airline customers can benefit from the efficiency of a commercial planning solution and working with one provider that understands and helps meet their commercial planning needs. In addition, the acquisition will open the Airpas solutions to Sabre's global customer base.
The Travel Marketing Forum, part of #PortadaLat on June 8-9 in Miami's Hyatt Regency Hotel, is going to bring together all the big players in travel marketing from the Americas, including Volaris, Grupo Posadas, Best Western, Royal Caribbean, Hyatt, Sojern and many more. Get your early bird tix!
LATIN AMERICAN MARKET
Starwood Hotels & Resorts Worldwide keeps growing in LatAm. This time it was with its Aloft brand debut in Peru, adding two new properties in the country's capital. Set to open in 2018, Aloft Lima Miraflores and Aloft Lima Costa Verde will bring tech-forward innovation and a modern style to the city's most visited sector. Both hotels are owned by and managed by Grupo Libertador, the same operator that owns and manages three Starwood hotels under The Luxury Collection brand in Cusco, Urubamba and Paracas and The Westin Lima Hotel & Convention Center.
"Latin America continues to be a key priority for the Aloft brand, and we look forward to expanding our presence to Lima, one of South America's most sought out destinations," said Brian McGuinness, Senior Vice President, Specialty Select Brands for Starwood. "With more than 100 hotels globally and a bullish pipeline, Aloft continues to debut in some of the world's most dynamic destinations."
Grupo Aeroportuario del Sureste (ASUR), Mexico's first privatized airport group and operator of Cancún Airport and eight other airports in southeast Mexico, announced an 8.93% increase in passenger traffic for the three-month period ended March 31, 2016. Their total revenues increased by 15.63%, reflecting increases of 15.42% in aeronautical revenues and 28.88% in non-aeronautical revenues, partially offset by a decline of 25.90% in construction services revenues.
It also showed a 13.04% increase in domestic passenger traffic, driven by increases across most of ASUR's airports, with the exception of Minatitlán and Villahermosa, where traffic declined 1.81% and 1.15%, respectively. A 6.53% growth in international passenger traffic resulted mainly from an increase of 6.92% in traffic at the Cancún airport.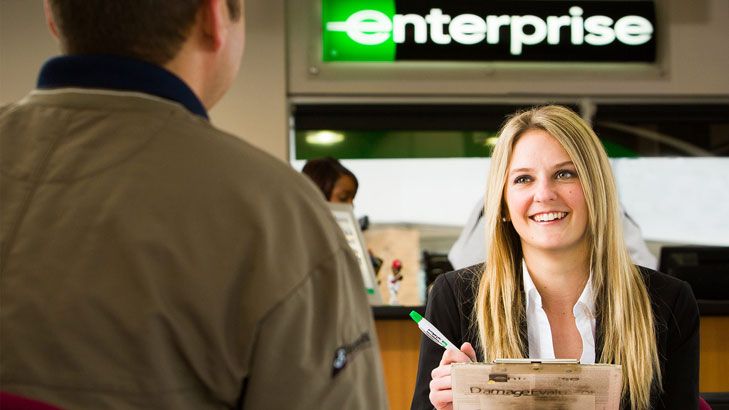 Enterprise Holdings Inc. announced the opening of 22 new Enterprise Rent-A-Car locations throughout Latin America and the Caribbean. Through its regional subsidiaries, the company operates the largest fleet of vehicles in the world through a global network of more than 9,000 neighborhood and airport locations. It also owns National Car Rental and Alamo Rent A Car.
Enterprise Rent-A-Car's debuted in the Caribbean in 2014 and was launched in Latin America in 2015.
"Our new openings in Latin America and the Caribbean will provide travelers access to our renowned service in some of the most popular tourist and business travel destinations," said Peter A. Smith, vice president of global franchising at Enterprise. "Launching our brand in seven new countries and territories is an exciting milestone, but it's just the beginning of our planned growth in this region."
Enterprise Rent-A-Car will open 13 airport and downtown locations in Belize, Honduras, Mexico, Tortola, Trinidad & Tobago, Turks & Caicos and Uruguay by April 2016. An additional eight Mexico airport locations will come online by May 2016 as well as a new Cancun, Mexico, location opening in June 2016.
Despegar Colombia has announced Felipe Botero as its country manager. Although Botero has no previous experience in the tourism industry, he has more than 15 years of experience in the massive retail market. He has worked for multinationals like Kellogg Co, leading the sales team for Colombia, as well as Philip Morris International and Nestle.