What?  "Instrucciones no incluidas" ("Instructions Not Included"), generated US $10 million in ticket sales over the four-day Labor Day weekend, a record for a Spanish film in the United States. The film is distributed by Pantelion, a joint venture of Hollywood studio Lionsgate Entertainment and Televisa.
Why it matters: The strong showing is another sign of the potential the Hispanic market represents for Hollywood. The film ranked fifth among films in U.S. theaters over the Labor Day weekend, despite opening in only 347 theaters.  Bestseller "The Butler",  showed in 3,300 theaters.
"Instrucciones no incluidas" ("Instructions Not Included"), which has English-language subtitles,  stars 52-year-old Mexican TV star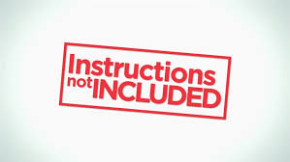 Eugenio Derbez as an Acapulco playboy forced to raise a baby girl left on his doorstep.  As a result of the fact that it was shown in few theaters and had strong sales, "Instrucciones no incluidas" generated average ticket sales of US $28,818 per screen, more than four times the average of "Lee Daniels' The Butler," the weekend's top film. Before last weekend's record of  "Instrucciones no incluidas", the biggest-selling Spanish-language film in the United States was  "Pan's Labyrinth," a horror film directed by Spain's Guillermo del Toro, that opened in 2007 with $4.5 million on its first weekend. "Instructions Not Included," with its Mexican setting, may have resonated with the U.S. Hispanic audience, which includes many Mexican immigrants, than "Pan's Labyrinth," which is set in Spain in 1944. "No one saw this coming," Paul Dergarabedian, president of the box office division of Hollywood.com told Reuters.
Marketing Campaign
To tap that market for "Instructions Not Included," Pantelion put ads on Univision, Telemundo and other Spanish-language TV networks as well as social media sites like Fandango, Facebook and Youtube that are heavily used by the Hispanic population. Another important component was the sponsorship of Univision's annual "Premios Juventud" awards in July. Pantelion also relied heavily on Derbez, who promoted the film to his 3.2 million Twitter followers and 1.5 million "likes" of his official Facebook page.
Pantelion, whose formation was  announced in 2010 by Lionsgate CEO Jon Feltheimer and Grupo Televisa CEO Emilio Azcarraga, intends to produce 8 to 10 films a year targeting Spanish-speaking audiences in the United States and Mexico. Hispanic movie going  audiences last year bought 10.9 million tickets or 26 percent of all tickets sold, according to the industry group Motion Picture Association of America. According to a Nielsen study, Hispanics are heavy moviegoers as they represent 18%of the moviegoing population but account for 25% of all movies seen." Pantelion is by no means the only group targeting the Hispanic movie goer. "" The Hispanic audience continues to be an important target audience for Universal Pictures." Fabian Castro, VP Multicultural Marketing, Universal Pictures, told Portada earlier this year.  "A huge opportunity for us will be mobile and tablet use, since it is fast developing into Hispanics preferred source of information for movie content, trailers and show times in both English and Spanish. We will definitely be developing strategies that involve mobile in all levels of moviegoer's purchasing funnel." Castro added.
Top Ten Labor Day Weekend Box Office Sellers
1. Lee Daniels' The Butler (Weinstein) Week 3 [Runs 3,330] PG13
Friday US $3.6M, Saturday US $5.5M, Sunday US $5.7M
3-Day Weekend US $14.8M, 4-Day Holiday US $20.0M, Cume US $79.3M
2. One Direction: This Is Us 3D (TriStar/Sony) NEW [Runs 2,735] PG
Friday US $8.8M, Saturday US $4.0M, Sunday US $2.9M
3-Day Weekend US $15.7M, 4-Day Holiday US $18.0M
3. We're The Millers (New Line/Warner Bros) Week 4 [Runs 3,445] R
Friday US $3.1M, Saturday US $4.5M, Sunday US $4.9M
3-Day Weekend US $12.6M, 4-Day Holiday US $16.3M, Cume US $113.3M
4. Planes 3D (Disney) Week 4 [Runs 3,259] PG
Friday US $1.7M, Saturday US $2.9M, Sunday US $2.9M
3-Day Weekend US $7.5M, 4-Day Holiday US $10.5M, Cume US $73.6M
5. INSTRUCTIONS NOT INCLUDED/INSTRUCCIONES NO INCLUIDAS
(Lionsgate) NEW [Runs 347] PG13
Friday US $1.9M, Saturday US $2.7M, Sunday US $3.1M
3-Day Weekend US $7.8M, 4-Day Holiday US $10.3M
6. Elysium (Sony) Week 4 [Runs 2,539] R
Friday US $1.5M, Saturday US $2.3M, Sunday US $2.4M
3-Day Weekend US $6.3M, 4-Day Holiday US $8.2M, Cume US $80.4M
7. The Mortal Instruments (Screen Gems/Sony) Week 2 [Runs 3,118] PG13 Friday US $1.4M, Saturday US $2.0M, Sunday US $1.9M
3-Day Weekend US $5.4M, 4-Day Holiday US $6.8M, Cume US $24.3M
8. The World's End (Focus Features) Week 2 [Runs 1,553]
Friday US $1.4M, Saturday US $1.8M, Sunday US $1.8M
3-Day Weekend US $4.9M, 4-Day Holiday US $6.5M, Cume US $18.4M
9. Percy Jackson: Sea Of Monsters 3D (Fox) Week 4 [Runs 2,393] PG
Friday US $980K, Saturday US $1.7M, Sunday US $1.7M
3-Day Weekend US $4.3M, 4-Day Holiday US $5.9M, Cume US $56.5M
10. Getaway (Warner Bros) NEW [Runs 2,130] PG13
Friday US $1.4M, Saturday US $1.5M, Sunday US $1.4M
3-Day Weekend US $4.4M, 4-Day Holiday US $5.5M

Source: Deadline.com
Note: Top Ten movie based on the 3-day weekend/4-day holiday sales estimates
[ctahcb]