Sales Leads US: a summary for Corporate Marketers, Media Sales Executives and Advertising Agencies to see what clients are moving into the market and/or targeting U.S. consumers right now.
For prior Sales Leads US editions, click here.
FUD (pronounced "food"), a Sigma brand, announced an exciting new smoked sausage featuring the spicy flavor of Tapatío® Hot Sauce.The collaboration brings together two brands that truly understand Hispanic consumers and flavors.FUD (which stands for Fine, Unique, and Delicious) meats and cheeses have been around for more than 60 years and have a dominant presence in the US Hispanic market.Tapatío has made its hot sauce a staple on the tables of homes and restaurants alike for more than 40 years in the US.  Sigma is a global food company dedicated to bringing local favorite foods to communities everywhere. With presence in 18 countries worldwide, Sigma offers quality food at a range of price points and across diverse categories. In the US, we market over 350 meat and dairy products under these brands: Bar-S, FUD, La Chona, Longmont, Playero, Del Prado, Menu del Sol, and Norteñita.
Miami-based insurance provider UniVista has opened three offices in California, with plans to open another three and hire dozens more licensed agents by year's end. Additionally, its franchise program  is launching in 90 days on the west coast. In 2019, UniVista Insurance is projecting gross revenue of more than US$100 million by providing excellent insurance products to our Spanish-language customers on both the east and west coast of the U.S. Launched in 2009 under the leadership of Ivan Herrera, the company generated US$76 million in gross revenue in 2018, up from US$64 million in gross in 2017. Today, the company has 122 locations in Florida including more than 15 corporate offices, 107 franchises and three call centers. UniVista employs 1,114 men and women including 220 licensed agents. UniVista's focus has been on a market niche that was largely ignored by insurance companies, made up of hardworking, Spanish-speaking immigrants in communities like Hialeah, who could pay for insurance if the policies were priced right, Herrera said. The company also spent time training employees, with agents taking classes every day on everything from UniVista culture to how to avoid customer fraud. Additionally, UniVista has brought on social media sensation Marco Perez, known as "Marko", to be its ambassador to the Spanish-speaking community across the country.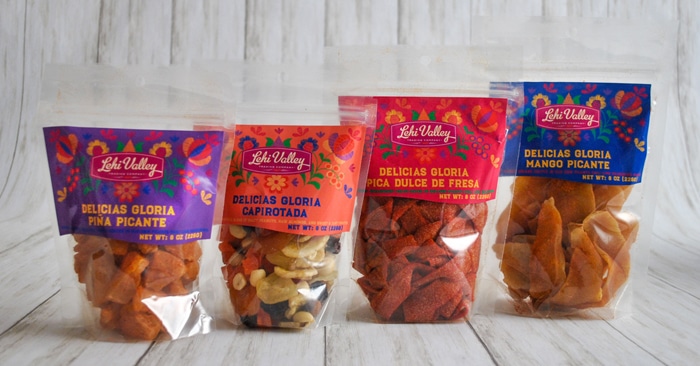 Snack company Lehi Valley Trading Company noticed the company wasn't making any snacks tailored to Mexican tastes, a growing consumer segment. Lehi is now launching Delicias Gloria (Gloria's Delights), a new Hispanic-focused snack line that the company hopes will help them expand into new channels, broaden their consumer base and liven up the Hispanic snack market using bright, clean, authentic flavors and colors.After testing in key Hispanic markets (Arizona, Texas and California) Lehi decided to invest in building out the branding and infrastructure for Gloria's. The new line includes capirotada, a mix of peanuts, raw almonds and sweet and tart fruits; piña picante, sweet and tart pineapple bits with picante chili lime seasoning; pica dulce de fresa, sour strawberry belts with picante chili lime seasoning; and mango picante, mango spears with picante chili lime seasoning. Each has an MSRP between $3.49-$9.99 and features authentic spices while maintaining a clean ingredient deck.According to research firm IRI, the Hispanic community is the fastest-growing ethnic group in the U.S. and spends over US$94.7 billion on consumer product goods yearly. According to consumer insights firm Claritas, the majority of food and CPG purchases is expected to come from Hispanic and Asian consumers between now and 2064, as Hispanics will represent 54% of population growth in the U.S., reaching 72 million by 2024. To tailor to this vast population, brands need to understand their specific tastes and cultural values to offer an authentic connection. Grocery stores are generally "not doing a great job" of working with the right distributors to cater to Hispanic tastes, according to Lehi Valley´s VP of marketing Christie Frazier-Coleman.
Social platform TikTok, part of China's ByteDance, has named Omnicom's PHD as its new media AOR following a review.Initiative, the incumbent, did not participate in the review.PHD will be responsible for the platform's media planning and buying duties globally, with exceptions including China and UK markets.
2019 NETWORKING SOLUTIONS. To find out about Portada's new networking solutions targeting the decision makers of the above campaigns, please contact Sales Manager Isabel Ojeda at [email protected].
Associates at Honda Power Equipment Mfg., Inc. marked 35 years of producing power equipment products in America by announcing a US$46.4 million investment to expand the Swepsonville, N.C. plant's manufacturing capabilities. HPE also announced plans to begin production in September of an all-new Honda HRN lawn mowe. The new investment strengthens HPE's production technologies in the North Carolina plant and includes a production line for the new Honda GCV general-purpose engine and a 135,000 sq. feet plant expansion for parts storage. The plant has the capacity to produce 2 million general-purpose engines per year, including the GCV engine, which is designed specifically for premium, residential power equipment applications.In addition to the investment and expansion announced, HPE invested US$10.5 million in a 116,000 sq. feet plant expansion announced in February 2018, which now supports assembly and parts storage operations. Once all renovation is completed, this area will house the new engine line. Honda has invested a total of US$350 million in the North Carolina facility.HPE is one of Honda's highest producing plants in the world with the annual capacity to produce more than two million Honda general-purpose engines and 500,000 finished products, including Honda lawn mowers, snow throwers, string trimmers, mini-tillers and generators.
Sales Leads US: a summary for Corporate Marketers, Media Sales Executives and Advertising Agencies to see what clients are moving into the market and/or targeting U.S. consumers right now.
[ctalatamb_es]