LuxHub, the centre of excellence within Havas that focuses on fashion, luxury and premium lifestyle, is expanding to Latin America. The LuxHub will be based in Buenos Aires, Argentina and have offices also in Mexico City and São Paulo. Tammy Smulders, Global Managing Director of Havas LuxHub based in London, UK, speaks with Portada about current challenges in luxury goods and services marketing.
Because of the specific challenges luxury brands face, Havas has created its own unit in charge of working with clients in this sector and    create  marketing strategies that meets these brands  unique needs. "LuxHub is a 360 degree offering comprehending media services, creative development, trends and insights, and relationship marketing," explains Tammy Smulders, Global Managing Director of Havas LuxHub.
LuxHub's  media buying and planning clients  include Hermes, Hugo Boss, Gant, NetJets, Topshop/Topman, and Calzedonia. and it provides consulting services to brands including Marriott and Harrods. "Luxury brands face a range of marketing challenges and opportunities, these range from creating relevance with millennials to the shift in consumer priorities from physical products to experiences," says Smulders.
To face these challenges, Havas' LuxHub  relies on  a consultancy model that works with business challenges first, and leverages a toolbox of media and creative solutions to maximize brand growth. Some of their solutions are AffiLux, a premium programmatic ad-serving product, SociaLux, an influencer-marketing product, and mobile marketing solutions product  MobiLux.
Designing a media mix for luxury brands is a combination of science and art.
Launching LuxHub in Latin America
"We are launching LuxHub in Latin America, and Havas is fortunate to be media AOR in LatAm for a range of luxury clients," says Smulders.
"The LuxHub will be based in Buenos Aires! We will have offices also in Mexico City and São Paulo," says Smulders.
When working with Latin America, the main challenge is the macroeconomic situation. "2015-2016 was a difficult time for the region: negative factors included deflation, geopolitical instability and fluctuating currencies," remembers Smulders.
Brazil faced a huge crisis, one of the largest in the past decades. Now Havas' team is hoping the country will recover and start growing the GDP in 2017. In Argentina, the situation is similar to Brazil, and growth is expected by the end of next year.
The coming years will open up new opportunities for luxury marketers.  Contrary to other luxury markets, in LatAm, beauty & fragrances represent up to 70% of luxury goods & services advertising, and, despite economic challenges, beauty & fragrances are the only sector in the luxury category which have registered positive growth in the past two years. Fashion represents only 4% of the luxury ad spend. In some countries, like Mexico & Argentina, wines and spirits are growing and pushing sector.
Because of the size of the markets, and the type of consumers, Brazil, Argentina and Mexico are the pillars of LatAm luxury marketing. Mexico is expected to increase in 2016, and Brasil and Argentina in 2017.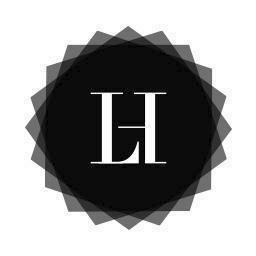 The Argentinean consumer, for example, is more sophisticated and the market is more mature than many others in the region. Mexico,is a mature market, but the consumer has a materialistic approach to luxury. Brazil is mature and is a blend of sophistication and materialistic tendencies, while the rest of the countries in the region are developing markets for luxury. Understanding this is essential to develop the correct strategic analysis.
Apart from the economy, the main strategic challenge for these brands is to approach the  local consumer with global brands. "'Glocal' insights – and not just regional but country-specific knowledge – are mandatory to fit with the clients' needs," considers Smulders.
When talking about which strategies work best for reaching these markets, it is important to know that in Latin America, the consumer is a digital researcher of trends and luxury. "Around half of the population uses internet but only 1% of luxury is sold online, not only because the consumer is seeking a real experience at the point of sale, but mostly because the luxury brands are not pushing their e-commerce," admits Smulders.
"We are shifting from media-centric strategies to consumer-centric strategies. Now it is  all about understanding the true relevance of each media strategy, touch-point, placement and creative."
Print is the Leader When Promoting Luxury Brands
Even though digital media has changed how consumers interact with brands, "our research shows that, while digital is the most effective way for luxury brands to reach the under 35 audience, for consumers over the age of 35, print is still the leading channel for luxury brand discovery and affinity building. Beyond that, there remains a feeling that, as citizens of the fashion and luxury world, brands are expected to reinforce their positions in established influential titles such as Vogue," says Smulders. This explains why we still see Vogue September editions with more than 600 pages."
Even in LatAm print remains a key media vehicle to reach the traditional consumer. "But not only the older ones, younger Millennials (18- to 24-year-olds) are reading more fashion and beauty magazines, whatever this influential demographic does, expect others to follow," ads Smulders.
Even if print circulation, in terms of numbers, is decreasing, it is becoming more "valuable" because in these times of  "digital rushing", having time to read a magazine and enjoy the content helps the consumer understand and engage with the brand.
The content and the quality of the product is fundamental, because it represents the characteristics and the needs of this luxury consumer. New trends will use print to communicate their values and show how different they are from the rest of the society.
The challenge for luxury brands is to be close to consumers by generating content that is attractive and shareable over social platforms. This is why, "independently from the touch points we select to reach this consumer, content creation and experience are key to generate engagement with them," Smulders concludes.