Sales Leads LatAm is a summary for Corporate Marketers, Media Sales Executives and Advertising Agencies to see what clients are moving into the market and/or targeting Latin American consumers right now.
For prior Sales Leads LatAm editions, click here.
Starting this winter, Delta will connect New York City to Bogota, Colombia, one of the leading business and tourism destinations in Latin America. The new service out of New York's John F. Kennedy International Airport launches Dec. 21, and the service out of El Dorado International Airport (BOG) starts Dec. 22. The route will fly the route with a Boeing 757-200 with 20 First Class, 29 Delta Comfort+ and 150 Main Cabin seats.As one of Delta Air Lines' main airport hubs, JFK serves many important destinations in Latin America including Brazil and Mexico, as well as Caribbean spots such as Jamaica, the Dominican Republic and Aruba, among others.In March, Delta announced an upgauge for the winter season Bogota flight connecting Delta's headquarters at Atlanta's Hartfield-Jackson International Airport. Also upcoming this December is the new nonstop service from New York to Mumbai.
Mercado Libre México appointed agency Super for the integral communication of its´ 3 business units in Mexico: Marketplace, Classifieds Service and Mercado Pago. Super, born from the merger of Kepel & Mata Aschen and Trade Media Agency, has currently offices in Miami, Mexico City, Buenos Aires, San Pablo, Lima, Santiago de Chile and Madrid.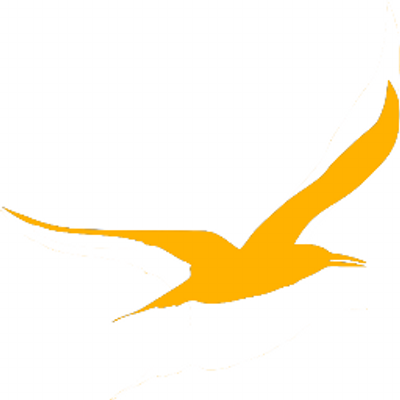 Chile-based peer-to-peer remittance company CurrencyBird has joined RippleNet, Ripple's global blockchain-based network of payment providers, according to an announcement.CurrencyBird has thus ostensibly become the first Chilean payments company to join RippleNet, a network of institutional payment-providers such as banks and money services businesses that use solutions developed by Ripple to send money globally.The company states that the partnership will allow it to add new routes to its more than 50 already existing destinations, new currencies, better prices and faster transfer speeds. In 2018, family remittances in Latin America and the Caribbean amounted to US$85 billion, according to data from non-profit organization The Dialogue. During 2017 and 2018, remittances from Chile have reportedly continued to increase, and may have even doubled, generally due to intra-regional migration. According to data from the World Bank, Chile received US$66 million in personal remittances in 2018.
Aviareps has expanded its Latin American (LATAM) market presence with the opening of its newest location in Lima, Peru. This strategic position will strengthen Aviareps' growing LATAM network by extending their expertise in specialised destination and hospitality marketing, public relations and sales (GSA) representation into the emerging market of Peru.In the early 2000s, Peru's GDP grew an average of 6.1% annually, making it one of the fastest-growing countries in LATAM. Though this growth has slowed to around 3% in the years since 2014, this significant economic development drastically changed the living conditions for citizens. In recent years, the poverty rate in Peru drastically sunk from 52% in 2005 to just over 26% in 2013, pulling more than 6 million residents out of poverty.Aviareps Peru will be run by Forsyth, under the regional leadership of Marcelo Kaiser, Vice President LATAM and General Manager Brazil. With the addition of the Lima location, the Aviareps LATAM network will include 8 offices made up of more than 65 specialists in both B2B and B2C sales, marketing, public relations for the aviation, tourism and hospitality industries.
Global provider of advertising technology Centro announced  Publicis Media as a new user to power programmatic advertising in Latin America. Precision, a data-informed digital media trading practice under Publicis Media, will leverage Centro's Basis platform for teams in Miami, Argentina, Chile, Colombia, Costa Rica, Guatemala, Mexico, Panama, Peru and others. Precision executes performance-driven digital campaigns for global brands that want to reach global audiences.Precision selected Basis for its robust feature set that empowers its team to execute high-performing programmatic campaigns that engage Latin American audiences.
Sales Leads LatAm is a summary for Corporate Marketers, Media Sales Executives and Advertising Agencies to see what clients are moving into the market and/or targeting Latin American consumers right now.
[ctalatamb]