Sales Leads LatAm is a summary for Corporate Marketers, Media Sales Executives and Advertising Agencies to see what clients are moving into the market and/or targeting Latin American consumers right now.
For prior Sales Leads LatAm editions, click here.
BNP Paribas Securities Services has secured one of its largest custody deals in the Latin America (Latam) region, winning a mandate from Colombian pension fund Protección S.A.The French global custodian described the deal as a "landmark mandate" for its Hispanic Latam business, after onboarding Protección's foreign portfolio of US$7.5 billion in assets.Protección S.A. is one of the largest pension funds in Colombia with over US$31 billion in assets under management.Since 2010, BNP Paribas Securities Services has rapidly expanded in the Americas, launching local custody and clearing in the United States, Brazil, Colombia and Peru.In 2015, BNP Paribas implemented new custody mandates for 16 asset managers in Colombia, managing funds with around US$3 billion in assets under management.The deal is its largest in the Latin America region for the bank, followed by its custody mandate with Brazilian asset management firm BB Gestão de Recursos DTVM and its US$7 billion Qualifying Investor Fund (QIF) in 2103.Last year, BNP Paribas was also appointed the sub-custodian for Clearstream in Colombia, helping foreign investors to access the local market and enables Clearstream to offer settlement of government debt, corporate bonds and equities.The mandate with Protección is also a significant boost to BNP Paribas' global asset owner business. This month, the bank was selected as the global custodian and fund administrator for the pension fund of Dutch mail service Pensionenfolds PostNL and its €8.6 billion (US$9.5 billion) of assets.
British multinational alcoholic beverages company Diageo has Kicked off a global media review.The drinks giant, which is one of the world's top advertisers and spends more than US$2.4bn a year on marketing, has contacted all of the large agency groups about pitching for the media planning and buying account.Dentsu Aegis Network's Carat retained the bulk of the business when Diageo last held a major international review in 2016.Diageo's brands include Guinness, Johnnie Walker, Smirnoff and Tanqueray.Diageo's biggest market is North America, which generates 35% of its net sales. Europe represents 23%, Asia-Pacific 21%, Africa 12% and Latin America and the Caribbean 9%."We increased marketing investment in all regions, with the largest increases in US Spirits," Diageo said.
American travel and restaurant website company TripAdvisor has appointed Havas Media as its global media AOR, following a review that kicked off earlier this year. It previously worked with All Response Media in the UK and Havas Edge in the US. The account will be led from Havas Media in the US, which will manage campaigns across North America and other markets.The appointment of Havas Media is happening concurrently with an ongoing creative agency review as TripAdvisor looks to better communicate how its platform is a differentiated experience for travellers and diners seeking relevant advice from others like them. The brand's last TV campaign, from 2017, was created by US agency Supermoon.
Sales Leads LatAm is a summary for Corporate Marketers, Media Sales Executives and Advertising Agencies to see what clients are moving into the market and/or targeting Latin American consumers right now.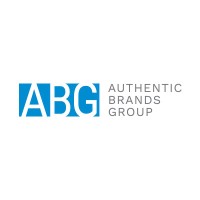 Authentic Brands Group lands in Mexico. The American retailer owner of brands like Aéropostale, Nautica, Juicy Couture or Nine West has opened its first headquarters in Mexico, as the brand explained to Mds. The group opened in the location of Polanco, in the capital, where all the operations for its Latin American market are managed. The new vicepresident of business development is  Mónica Nahúm, that has worked in companies like Mattel, Disney or Fox.The American retailer operates in Latin America with a commercial network of 350 stores, being Mexico the core of its business in this region, with presence in department stores like Liverpool and El Palacio de Hierro.Recently, the brand switched hands to the investment group Black Rock, that invested 875 million dollars to become a majority shareholder of the group. The company counts with a portfolio of more that fifty brands.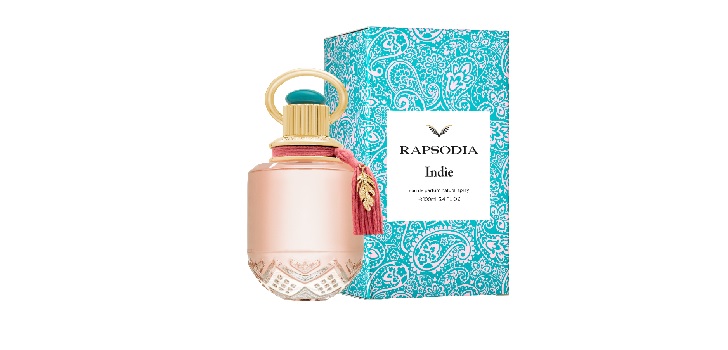 Puig speeds in Latin America. Spanish perfume giant Puig has sealed an alliance with the womenswear Argentinian brand Rapsodia, owned by L Catterton, to launch its first perfume. This is the first bet of Puig for Argentina, despite the company is already present in other Latin American markets. Rapsodia is one of the biggest womenswear brands in the South American country.Under the name of Indie, Rapsodia will start selling the perfume in its local market, sources told Mds. The company operates with fragrances for more than one decade.The alliance with Rapsodia happens after Puig set the goal of extending its products to perfumes and makeup, as well as expanding to new markets.Puig already has several partners in the Latin American market. The Spanish giant owns brands like Lavanda Añeja and Royal Regiment, besides being the licensee of the perfume of the Brazilian actress Juliana Paes.
International has opened three IHOP restaurants in Ecuador continuing its expansion in Latin America. Two IHOP restaurants are located in the port city of Guayaquil and one in the city of Ambato. 12 IHOP restaurants are expected to open throughout Ecuador by 2024 through an agreement with new franchisee Corporación El Rosado.Dine Brands International continues Latin America momentum with plans to bring the iconic American restaurant brand to Peru later this year through an agreement with Percapitals S.A.C. The first IHOP restaurant in Peru is expected to open in Lima, followed by an additional 24 restaurants throughout Peru in the next ten years.IHOP first entered Latin America in 2007 in Mexico – now the brand's largest market outside of the United States.Dine Brands International continues to place a major emphasis on expanding its international presence in markets including Central America, Colombia and Chile.
For prior Sales Leads LatAm editions, click here.
[ctalatamb]