Global technology company DigitalReef launched on June 17, establishing itself as a large scale, fully-integrated mobile marketing and advertising platform. DigitalReef was formed through the merger of five leading digital advertising and marketing firms: Flowsense, Imagination Unwired, IMOX,  Lemmonet and MobTarget. Portada talked to Maurizio Angelone, CEO of DigitalReef, to understand the rationale for the launch and the opportunities ahead.  
At inception, DigitalReef encompasses a total network of 300M+ registered users, capturing 3.3 billion monthly impressions with a reach of approximately 70% of mobile users in Latin America. According to Angelone,  the goal of creating DigitalReef is to provide a complete end-to-end solution for brands, marketers, and app developers seeking exposure on one of the world's largest direct-to-device advertising platforms and for network operators, OEMs and app publishers to engage with their user base in a more effective way."
"DigitalReef is the result of the integration of 5 companies: "Imagination Unwired, IMOX and Flowsense together form the DigitalReef technology platform while Lemmonet and Mobtarget represent the inventory we create, offering clients a more personalized mobile marketing and advertising experience," Angelone adds.
End to End Solution with a focus on Latin America
"All of the companies we brought together complement each other in a very unique way and together offer a powerful end to end solution with a focus in the LATAM market, which has been very fragmented in terms of adtech/martech offerings so far," Angelone notes.  "The companies we are merging were actually all founded in LATAM. With our combined footprint in LATAM we now represent a one stop shop for advertisers and brands who want a seamless mobile marketing and advertising journey in the region. We like to think of ourselves as the gateway to LATAM."
DigitalReef: Service Provider to Telcos and a Monetizer of Telco Media
DigitalReef clients include Amazon, Bradesco, Heineken, Samsung, Starbucks and Uber in addition to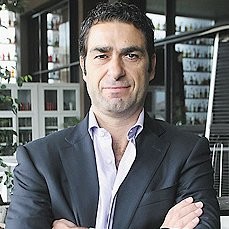 the largest local and regional network operators such as  Telefonica, Claro and Entel. DigitalReef has a wide portfolio of technologies and marketing solutions that are utilized by telcos. DigitalReef establishes a direct channel to telcos' and OEMs' consumer bases allowing for more control, more efficient engagement and monetization. Angelone,  a 20-year veteran in the mobile technology space with deep experience in growing the LATAM and other global mobile markets, notes that by providing a better understanding of their consumers DigitalReef offers clients the opportunity to better retain and more effectively target with relevant content, products and services. In Angelone's words his company  leverages advanced targeting to provide detailed clusters of users to brands resulting in higher CTRs. "We also provide access to exclusive first-party data inventory and offer a replacement to traditional cookies at a time when most browsers are phasing them out."
Angelone highlights that DigitalReef and its permission based marketing database offer great solutions for the upcoming era of cookieless marketing: "The world of targeting and shared targeting data is changing rapidly. Cookie-less browsers, loss of IDFA and eventual adoption by Android, will change how the advertising world finds and talks to consumers. This is a world where many billions of dollars of investment by major industry players across the advertising industry expires at day zero. This ultimately levels the playing field for everyone else."
As a company, DigitalReef's reach with over 300M+ registered users, accessed through DigitalReef's comprehensive customer data platform that blends artificial intelligence, first-party device and mobile specific user data in participation with operators and device manufacturers, "allows us to predict and identify context and behavior across our network. You simply can't beat first party data in understanding users in the new world," Angelone claims. DigitalReef collects anonymized behavioral data such as applications installed on a device or data usage. We do so in full compliance with the various local industry policies and regulations around the world. We also comply with strict telcos requirements in terms of data collection and privacy.
DigitalReef: A Device Based Alternative to the Duopoly
Angelone expects that by 2023, 80% of Latin American advertising industry expenditures will be on mobile. According to eMarketer, mobile advertising spend in LATAM is projected to grow at a 19% compound annual growth rate from US $4.4 billion in 2017 to US $10.5 billion by 2023. "The mobile advertising industry is constantly evolving with so many dynamics at play. Right now, the Facebook Google duopoly is still dominant with mobile web, search and in-app advertising but DigitalReef's ability to provide device based advertising channels makes it an exciting alternative for those brands and marketers looking to reach customers in new ways."
Flowsense's In-App Engagement: A Case Study
Flowsense, one of the five units of DigitalReef, brings an important part of the technologies that form DigitalReef's tech platform and will be instrumental to expand its presence in the engagement marketing space. With over 5 million apps available, it's a challenge for large companies to be relevant in the app ecosystem. However, it is understood that the future is mobile and consumers demand a more personalized relationship in their apps. "We see this market and this kind of demand – efficiency and personalization – as ever growing consumer trends, which need to be considered as an essential piece of the puzzle for any winning mobile app strategy," Angelone asserts.
For example, one of Flowsense's clients is Carrefour Soluções Financeiras (CSF), a Brazilian based financial company part of global retailer Carrefour Group. CSF tasked Flowsense with improving the company's app to boost offline traffic and revenue in physical stores. Flowsense succeeded by utilizing marketing automation to target push notifications and in-app messages based on audience segments and contextual understanding of the users, such as location and purchase history. The strategy resulted in:
CTR (click through rate) on push notifications increased to 25.4% in just 6 months (average CTR is typically 3%-5%)
Increased Carrefour Card activation by 70,000 incremental units
Reduced communication costs for billing by 77%, replacing SMS with push notifications