Changing Places LatAm: people change positions, get promoted or move to other companies. Portada is here to tell you about it.
(Looking for your next Career move? Check out Portada's Career Board!)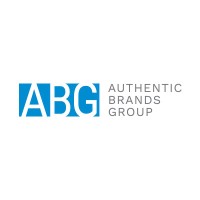 Authentic Brands names Mónica Nahúm director for Latin America after opening in Mexico. The executive was placed in front of the business of the American company for the region. The group is the owner of brands like Juicy Couture, Vince Camuto or Volcom, amongst others.
Karin Timpone, Marriott's global marketing officer, will be retiring at the end of 2019 to "pursue new opportunities." Timpone has been at Marriott since 2013, and led the company's marketing around the new Bonvoy program, which officially launched earlier this year.
Eliana Banchik is Michelin new President for Argentina, Paraguay and Uruguay.
Rafael Alvarez is the new Marketing Manager Dolls Latin America en Mattel, Inc.
Liberty Specialty Markets [LSM] announced the appointment of Alexander Montoya as President of LSM – US, Bermuda and LatAm, effective immediately. Liberty Specialty Markets (LSM) offers broad expertise in underwriting and claims handling, providing brokers and clients a wide range of product capability and capacity for specialty insurance and reinsurance markets worldwide.
Interpublic Group announced a round of leadership changes on Monday. Eileen Kiernan will take over as global CEO of UM.
General Motors has elevated Deborah Wahl, the head of Cadillac marketing, to global marketing chief, a position empty since March.She will report to Barry Engle, GM's president of the Americas .Melissa Grady, director of Cadillac media and performance marketing since September 2018, will replace Wahl as Cadillac's CMO.The marketing leaders at Chevrolet, Buick, GMC, Cadillac, OnStar, CCA and GM Financial will report to both Wahl and the leader of their respective business unit, according to the memo.
(Looking for your next Career move? Check out Portada's Career Board!)
[ctalatamb]