TelevisaUnivision and Combate Global, the premier Hispanic Mixed Martial Arts (MMA) sports franchise, announced the premiere of a new MMA competition reality series for TelevisaUnivision's recently launched streaming platform, ViX+ for the U.S. and Mexico.
On Wednesday, August 24, viewers can watch the first of the six episodes on VIX+, which provides a deep look at the vastly different cultures that exist within the confines of each of four of the world's most unique MMA training camps in Mexico, the U.S. and Spain, and that serve as breeding grounds for world champions in this gruelingly competitive sport.
"We are proud to have Combate Global as part of the TelevisaUnivision sports portfolio, and especially with this series, to not only show the competition inside the ring but also bring viewers the journey fighters take on, mentally and physically, ahead of each of their fights" said TelevisaUnivision SVP, Sports Entertainment, Federico Larino.
"Combate Global is once again making history with an unprecedented format for a combat sports competition reality series – we are excited to work with TelevesiaUnivison to bring the most real MMA viewing experience to our fans" said Combate Global CEO Campbell McLaren.
With this series, McLaren, also the co-founder and creator of the Ultimate Fighting Championship (UFC), steps into the limelight as "Señor Campbell," and inserts his natural and sometimes heavy-handed, but always vocal, demeanor into the show.
At the helm of each gym is a distinguished master trainer with a unique approach to the sport and a distinct system for preparing fighters for battle inside La Jaula, bringing an element of distinct competition to the show, as each episode will culminate with Combate Global MMA bouts that pit fighters from the different camps against one another.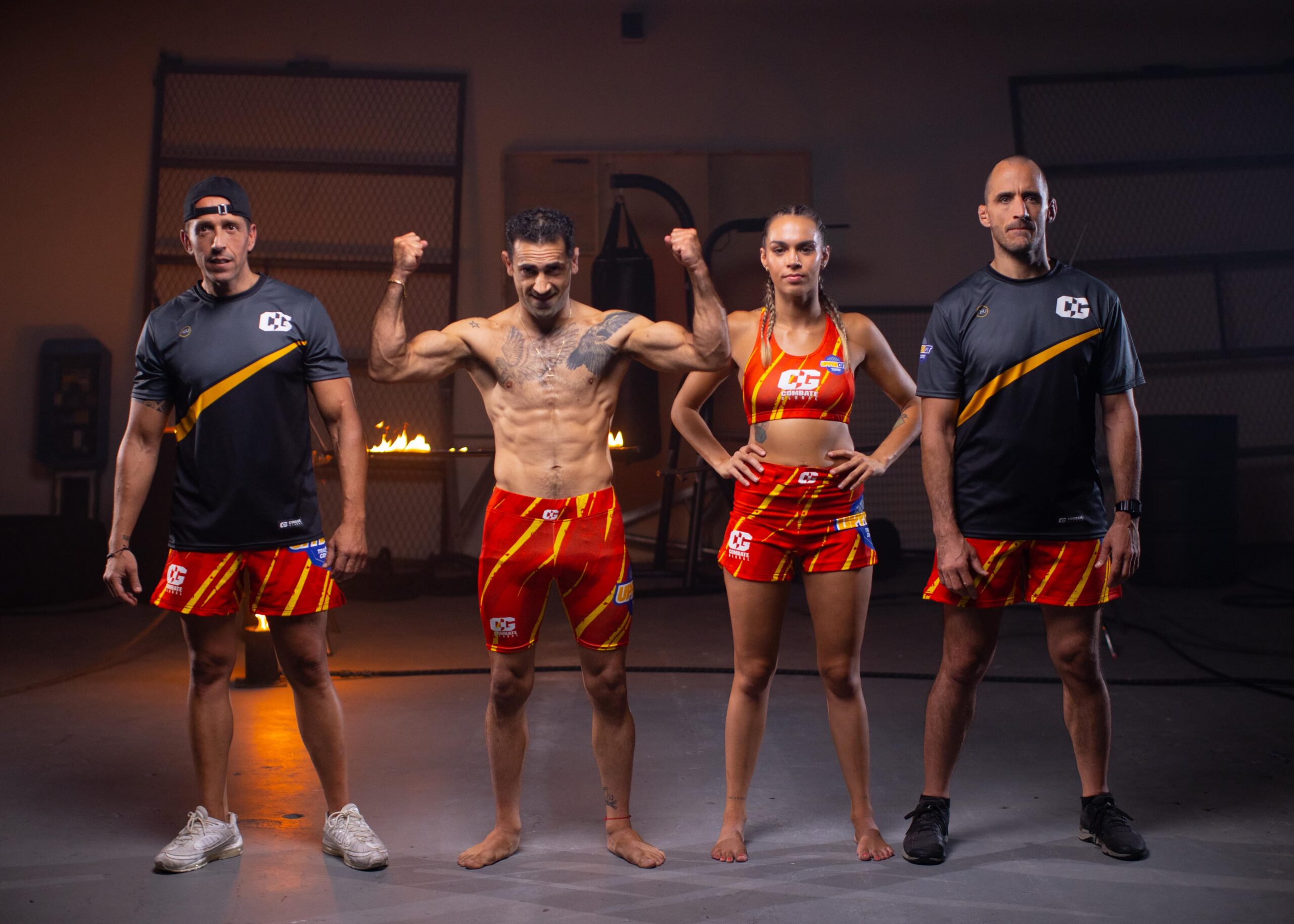 The gyms competing in the series are Bonebreakers in Mexico City, Mexico; Goat Shed Academy in Miami, Fla.; Saekson's Academy in Los Angeles, Calif.; and Uppercut Training Center in Barcelona, Spain. Points will be awarded to the gyms based on their fighters' performances in each bout and the gym that earns the greatest number of points over the course of the series will be awarded a $50,000 bonus prize.
More on each of the Combate Global gyms:
Bonebreakers – Mexico City, Mexico
The most renowned gym in Mexico, Bonebreakers is situated in the heart of Mexico City and is home to an army of over 70 competitive fighters, including reigning Combate Global World Bantamweight (135 pounds) Champion David "The Black Spartan" Martinez.
Head trainer Raul Salas opened the doors to the flagship Bonebreakers location in 2006 and has since expanded the camp's footprint to include satellite Bonebreakers gyms throughout Mexico and Central America. Salas holds a black belt under the International Mixed Martial Arts Federation (IMMAF), as well as ranks in both Brazilian Jiu-Jitsu and Kung-Fu and is intent on defending the honor of both Bonebreakers and Mexico in the Combate Global competition series.
Saekson's Academy – Los Angeles, California
Saekson's Academy, named after legendary fighting champion Saekson Janjira, is situated in Los Angeles County and is a family owned and operated organization. The gym specializes in Muay Thai, the ferociously aggressive style of kickboxing that originated in Thailand, and that has become a key component to success in modern day MMA with its use of punches, kicks and knee and elbow strikes.
Head trainer Julio Trana boasts over 20 years of Muay Thai experience since transitioning from the sport of boxing in which he was an amateur competitor in his native country of Nicaragua.  Trana, who has trained with a slew of legendary combat sports figures, is determined to further his family's legacy in the sport, as well as cement Los Angeles' place on the MMA map.
Goat Shed Academy – Miami, Florida
Goat Shed Academy is one of the hottest new MMA facilities in North America, but also one of the most controversial.  Open only two years, the camp is situated in Miami, Fla., a U.S. hotbed for the sport, and has become the training ground of choice for more than two dozen MMA competitors from various parts of the U.S., Venezuela and Cuba.
Goat Shed is run by outspoken, retired, former two-time world kickboxing champion and Judo and Brazilian Jiu-Jitsu black belt Asim Zaidi, who named his organization after the popular abbreviation, G.O.A.T., to let the world know that he is out to breed the "Greatest Of All Time" in the sport of MMA.
Uppercut Training Center – Barcelona, Spain
A relatively young entity, Uppercut Training Center opened its doors during the height of the COVID-19 pandemic in 2020, on a mission to assist a single fighter in need of a proper training camp.
Uppercut co-founders Oriol Gaset and Ramon Maneiro, whose friendship dates back 20 years, persevered through the tough times posed by the pandemic, though, and have since developed a small, but fearsome squad of fighters. Gaset is a former MMA fighter whose career consisted of nearly 30 professional bouts, while Maneiro, a lifelong student of martial arts, has developed a reputation as one of the best trainers in the world for integrating boxing and kickboxing into MMA.