JD Peet's, Casai, Mastercard, Forever 21, Mondelez, Heineken and more brands targeting the Latin American consumers right now.
JD Peet's announced the acceleration of its digital advertising and marketing programs through the appointment of Havas as its global media agency outside North America. The expansion of a long standing relationship between JDE and Havas will see the Vivendi-owned Havas Media Group (HMG) network become responsible for all media across 54 markets both online (digital) and offline for coffee and tea brands including Jacobs, L'OR, Senseo, Tassimo, Ti Ora, and Douwe Egberts. The new partnership will be fully operational by January 2021 and follows a competitive review conducted by JDE Peet's over the last 6 months.
JD Peet's is the world's largest pure-play coffee and tea group by revenue, serving approximately 130 billion cups of coffee and tea in the financial year ended 31 December 2019in more than 100 developed and emerging countries.
Mexico-based hospitality startup Casai has landed US $48 million for its Series A round.Casai  draws its name from "Casa Intelligente," or "smart home". The idea behind Casai is that travelers get luxury amenities, locally sourced designs for apartments, and high-tech features throughout the unit, such as keyless check in and smart home devices. Casai doesn't own the units, but makes arrangements with landlords (often revenue-sharing models), and the units are exclusive to Casai. Casai has nearly 200 units in Mexico City, and is exploring expanding into other areas of Mexico and into Brazil. The new funding will be used to invest in research and development for the company's smart home technology and to expand the team. The Series A includes $23 million in equity funding and up to $25 million in debt financing from Triple Point Capital. Andreesen Horowitz led the round.
Mastercard launched a regional campaign on the occasion of the reopening of Latin America and the Caribbean after its Covid-19 confinement. "Lo Esencial", the name of the campaign,  is based on three pillars: security in online and contactless purchases, support for local communities and businesses, and strengthening the company's network of alliances to create solutions addressing the  new normal. According to a survey carried out by Mastercard in 13 Latin American countries,  Latin Americans now feel a greater appreciation for their families; in addition to a greater interest in health (47%), in investing time in oneself (41%), in mental health (32%) and in spending time with friends (26%). Roberto Ramírez Laverde, Senior Vice President of Marketing and Communication of Mastercard Latin America and the Caribbean, tells Portada that the campaign is running until the end of the year and will likely also run in the first quarter of 2021. The campaign is using media vehicles including Pay TV, put of home, social, online video and display. The campaign has been created in Latin American headquarters in Miami with input of all Latin American local teams. Mastercard's creative agency McCann and media buying agency Carat also provided support. (Read our full INTERVIEW with Ramírez in Spanish: "Roberto Ramírez explica 4 elementos clave de la innovación digital en Mastercard.")
Authentic Brands Group (ABG), a global brand development, marketing, and entertainment company, and AR Holdings, a Latin American-based brand and retail operator,  announced a partnership to grow Forever 21 across the territory. AR Holdings will drive Forever 21 across all channels in the region including its ecommerce, wholesale, and 26 retail locations in Chile, Colombia, Costa Rica, Dominican Republic, Ecuador, El Salvador, Guatemala, Panama, and Peru. "Over the last eight years, Forever 21 has established a strong foothold in Latin America and we are excited to launch the next phase of its growth in the region," said Jarrod Weber, Group President Lifestyle, Chief Brand Officer of ABG, owner of the Forever 21 brand. "AR Holdings is an experienced leader in the Latin American retail market with vast expertise in the fashion, home, and restaurant industries. We look forward to kicking off this long-term partnership." "Our partnership with ABG for Forever 21 in nine countries across Latin America is a major accomplishment for AR Holdings and clearly reflects our determination to continue growing our business throughout the region," said John Keith, President AR Holdings.  ABG and SPARC Group,a  global enterprise that designs, sources, manufactures, distributes, and markets apparel and accessories, acquired Forever 21 earlier this year with the initial strategy of positioning the retailer for sustainable growth. Through this strategic partnership, AR Holdings will continue to offer Forever 21's global assortment of on-trend merchandise for women, men, and kids at a compelling value across LATAM and through a dedicated ecommerce platform, which will launch in 2021.


JOIN US AT PORTADA LIVE Americas May 19, 2021
At this exclusive virtual event, Brand Decision Makers and Marketing Service Suppliers from all over the Americas will share and accelerate knowledge on topics including content marketing, e-commerce marketing and leveraging MarTech. To find out about virtual networking solutions at Portada Live
PepsiCo announced the extension of its partnership with the UEFA Champions League for the 2021/22 – 2023/24 seasons. The continuation follows PepsiCo's recent announcement of its multi-year premier partnership with UEFA Women's football through 2025, now presenting a unified and significant presence across football's prestigious league. SodaStream© joins PepsiCo's starting brand line-up for its UEFA Champions League activation, alongside the Pepsi® trademark – including Pepsi MAX, Lay's® and Gatorade™. Doritos®, Ruffles®, Lipton® and 7UP® will also support.
Mondelez International has awarded its global content production and management account to MediaMonks and Publicis Groupe after a competitive pitch to consolidate the business. MediaMonks, part of Sir Martin Sorrell's S4 Capital, will manage the confectionery and snack food group's global tech infrastructure, global websites and content production for North America, Latin America, Asia, the Middle-East and Africa. The owner of brands such as Cadbury, Oreo, Philadelphia, Ritz and Trident is one of the world's largest advertisers, spending US $1.21billion on advertising expense in 2019
Dentsu Red Star, which currently holds the majority of Heineken global billings, will become the sole media agency,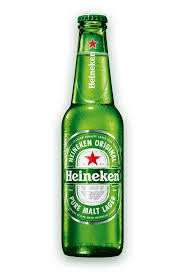 Heineken is moving all media buying and planning services to dentsu as of 1 January 2021,  as Heineken evolves its media operating model. The move aims to maximize its global media investment to drive sustainable business growth. As a partner, dentsu will be implementing a future media model allowing Heineken to access more specialist capabilities and talent to accelerate the growth of its brands. Publicis Groupe will retain media duties in its home country of France. On the creative side, Heineken together with Publicis Groupe, will be creating Le Pub, a new creative agency model headquartered in Amsterdam. With a team across Amsterdam and Milan and powered by Epsilon and Publicis Sapient, the new model will integrate creativity, data and brand experience for Heineken.  According to the brand, the creation of Le Pub demonstrates that "innovation is at the heart of the Heineken brand's marketing and communication strategies". "Innovative in both structure and approach, the new model will deliver greater agility, localisation and personalisation at scale for Heineken," the release added.