What: Quad/Graphics is about to purchase Brown Printing  from parent company Gruner + Jahr for US $100 million.
Why it matters: The deal is expected to close in the second half of 2014. After the acquisition, the Brown Printing unit will be branded as Quad Graphics. Quad is the largest printer in Latin America and Brown Printing Company prints several magazines in the U.S. Hispanic market.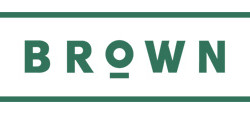 Quad, the largest printer in Latin America, is acquiring Brown Printing Company, a Gruner + Jahr owned mostly U.S. based printer. The purchase amount is US $100 million and the transaction is expected to clear regulatory approval during the second half of 2014. It is expected that after the acquisition, the Brown Printing unit will be branded as Quad Graphics. Brown Printing is a magazine and catalogue printer. U.S. Hispanic publishers who are Brown Printing clients include impreMedia (Vista) as well as General Mills custom publication Que Rica Vida!

The deal expands Quad's magazine and catalog printing business.The transaction has been approved by the Quad board and by Gruner + Jahr's shareholders and board and is estimated to close in the second half of 2014, accretive to earnings, according to the company . The funding will be raised from a combination of cash on hand and a revolving credit facility. Jennifer Bergin VP of Marketing, at Brown Printing tells Portada that "until the deal is closed it is going to be business as usual and there will be no change. After that, we can not exactly speculate, but both companies will continue to work independently until then."
Complementary?
Brown Printing has been traditionally doing long-run (large circulation magazines) and catalog work. According to Brown Printing's Bergin,"Quad has a much broader service offering to bring to our customers, which includes more manufacturing capabilities, more locations, as well as Directory Printing, Direct Marketing, catalog and retail (In-Store Marketing and packaging)."
Quad is significantly bigger than Brown, being the second largest printer in the U.S. and the largest printer in Latin America. This company also has two facilities in Poland and a partnership with Asian countries. Quad is a public company with annual revenue of US$ 4.8 billion while Brown Printing's are US$ 350 million. "There is an opportunity for Brown to grow with additional capabilities and opportunities for our employees," Bergin concludes.
"This acquisition will enhance the many ways we help publishers and marketers drive top-line revenues while better controlling their overall total cost of product and distribution. With print as our foundation, we will continue to find innovative ways to connect and integrate print with other media channels to increase reach, response and return on investment," says Joel Quadracci, Quad/Graphics' chairman, president and CEO, in a statement.