Los Angeles based Arbol Publishing just acquired the rights to publish Playboy Latino magazine, a Spanish-language publication to be published 6 times a year with an average page count of 120 pages and a circulation of 100,000.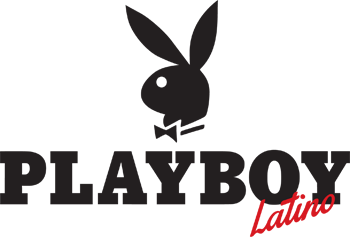 Arbol Publishing just struck an agreement with Playboy Enterprises to publish Playboy Latino. The Spanish-language magazine will have a bi-monthly frequency and a circulation of 100,000. The agreement is for five years with additional renewals to be negotiated. The distribution method is going to be subscription based for both print and digital. Content is going to be sourced from Playboy archives and produced by Arbol Publishing.
Edgardo Iorio, publisher of Arbol Publishing tells Portada that ad categories particularly suited for Playboy Latino are Automotive-Fashion-Watches-Tourism and  Alcohol.
Cars-Fashion-Watches-Tourism and  Alcohol are the main ad categories targeted by the new magazine.
The English-language U.S. edition of Playboy, founded by Hugh Hefner, this year celebrated its 60th anniversary.  It has a readership of more than 5 million and its website gets close to 3 million unique visits per month. In addition to Playboy Latino and the Playboy's U.S. edition, there are 26 foreign editions of Playboy published around the world.
Men's Titles
Arbol Publishing publishes several titles that target the U.S. Hispanic male audience. They are  Automundo (monthly 105,000 , BPA audited), Transporte Latino  (monthly 95,000 BPA) and Que Pasa Vegas monthly 55,000 BPA). Iorio tells Portada that the U.S. Hispanic transport industry (Hispanics working in the U.S. transport industry), amounts to between 1.5 and 2 million people. Their family headcount is on average 4. Therefore, media reaching the Hispanic Transport professional reaches approximately 8 million Hispanics. At US$ 50,000 to US $55,000 their average income is relatively high.  According to Iorio, Arbol Publishing's men targeted titles are a unique way to reach the Hispanic male demographic. The launch of Playboy Latino now adds an additional way to reach the male demographic. Que Pasa Vegas magazine is an affluent Hispanic consumer play, according to Iorio. 32% of Hispanics choose Vegas as their favorite vacation spot. Iorio is a big believer in print media: "Print still is the most credible and lasting media. It is like comparing a printed picture and a digital one. How many more times are you going to see that framed picture and how many of those digital  photos in your flash memory will you ever see again?.They may be get lost for ever in some unwanted mishap?" 
Arbol Publishing also publishes Estilo Hogar, a  quarterly magazine with a circulation of 45,000. "We just liked the ideaof a lifestyle mag that appeals to Men and Latino women. There was a void in that subject," says Iorio.