What? FOX Life announces the launch of the channel for the Latino Families in the US. Why it matters: FOX Life shows Latino and International Lifestyle Programming, including Utilisima.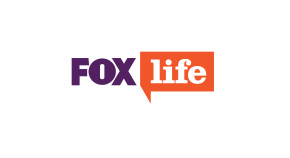 On Monday, November 4, Fox International Channels (FIC) will launch in the United States FOX Life, a Spanish-language lifestyle network that combines two worldwide iconic brands, FOX Life and Utilisima.
"We are excited to transition Utilisima to FOX Life and offer an even wider range of content to Latino viewers in the U.S.," said Carlos Martinez, President of Fox International Channels Latin America. "Through this transition, our goal is to unify and leverage the best lifestyle content and grow FOX's international recognition even more."
FOX Life is available in Latin America and Europe, it is now coming to Latino families in the US, offering a mix of the hands-on approach of the original productions  of Utilisima.
FOX Life programming will continue to air 100% in Spanish, including original productions, acquisitions and dubbed content to elevate the established personal connection with the U.S. Hispanic audience.
Programming offering will include the eclectic mix of international and local entertainment, lifestyle and reality programming, designed to match the modern woman who wants to maintain quality and feminine sensibility in everything she does. Some of its top-rated and fan favorites include "Hola Martin," "Luz En Casa," "El Toque de Aquiles," "La Pastelería", "Sabores de Familia" and "Tienda de Diseño", among others.
New content will feature Malaysian Chef Wan, Aaron Sanchez, Luz Blanchet, Lorena Garcia, Aquiles Chavez, Alessandra Rampolla, Jaime Oliver and Rocco DiSpirito. Additionally, FOX Life will air dubbed programs such as "The Housewives of New Jersey," "Rocco's Dinner Party" and "DC Cupcakes".
"We look forward to bringing this new content to Hispanic families. With this transition the network will grow even more," added Martínez.
FOX Life´s original content will continue to be produced by FOX Toma 1, FIC´s non-scripted content production house, based in Buenos Aires, Argentina. The network currently reaches out to more than 58 million people across 19 territories in Latin America, and the U.S.