MMA audience growth: Combate Global, the premier Hispanic Mixed Martial Arts (MMA) sports franchise, posted the second-highest television viewership in company history with its latest tentpole event on Univision and TUDN USA on Sunday, May 29 from Miami, Fla. Portada talked to Combate Global CEO Campbell McLaren.
Despite a late start of 11:52 p.m. ET for the program, the Combate Global event averaged 884,000 P2+ viewers, including 414,000 viewers in the A1849 demographic, marking the second largest Combate viewership ever for both demographic groups, with a huge following among Hispanics due to Combate Global's partnership with Univision and TUDN USA. In addition, Combate Global is broadcast through Paramount+. According to Campbell McLaren, CEO of Combate Global, the MMA company's "Paramount+ English language audience is one-third Hispanic. Our big audience in Spain that watches us on Eurosport is 100 percent Hispanic, and our growing French audience on RMC Sport is probably 0% Hispanic."
The performance is bested by that of only one other previous Combate Global show, which took place on August 1, 2021, and garnered an average of 1,097,000 Univision viewers. According to Nielsen data, Combate Global is the number one-viewed Spanish-language program in late-night television. 
On July 28, 2021 – Combate Global, LLC and Univision Communications Inc. announced that Univision had acquired a significant equity stake in the premier Hispanic Mixed Martial Arts (MMA) sports franchise. The transaction formally aligned Combate Global's world-class talent and deep connection to the MMA community with Univision's promotional and production capabilities, positioning the fight organization for international expansion.
Once again, Combate has put on an amazing show for a massive, new audience that we have introduced to MMA giving this audience exactly what it loves – much more action."
The Combate Global viewership figure for its latest tentpole event represents an increase of nearly 79 percent from the average number of viewers (494,000 P2+ viewers, including 258,000 A1849 viewers) that watched its previous tentpole show on March 24. 
Last Sunday's Combate Global event, which aired in over 70 countries worldwide, was headlined by the return of reigning Combate Global World Bantamweight (135 pounds) Champion David "The Black Spartan" Martinez (7-1) of Mexico City.  Martinez scored a thunderous, first round (2:08) TKO on Arturo "El Makako" Vergara in a non-title bout.
The number two sport
Combate Global is rapidly becoming the number two sport after soccer for Spanish speaking fans worldwide. It is the only MMA property regularly airing on broadcast television in both the U.S. (Univision) and Mexico (Televisa).  In 2021, Combate Global partnered with CBS Sports to distribute its live shows in English in the U.S. on Paramount+.  The company's programming is available in over 70 countries in Europe, Africa and elsewhere globally.
There is a great deal of crossover between the Combate Global Hispanic MMA audience and the Hispanic soccer audience, with the big difference being that Combate has a very large female audience, as well as a younger audience," McLaren told Portada.
Nielsen research indicates that an astounding 91 percent of Combate Global viewers in the U.S. are not regular viewers of other MMA content, demonstrating that Combate Global has garnered a new MMA audience with its World Cup-style, country vs. country-style competition. Each year of Combate Global action culminates with "COPA COMBATE," the toughest event in sports, and the most coveted destination for representing one's country.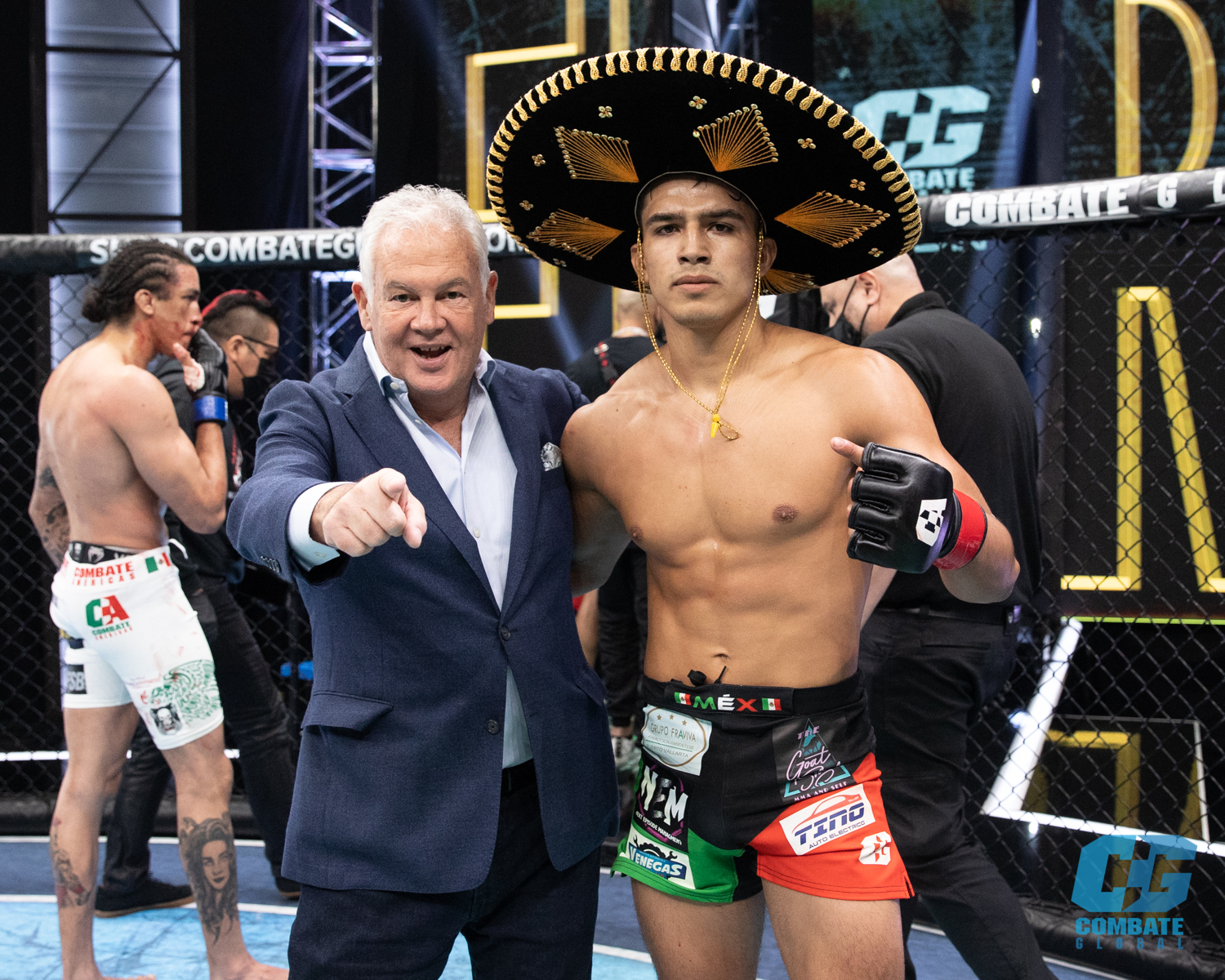 Sponsorships and advertising to the MMA audience
McLaren tells Portada that Combate Global has had an "incredible response at Univision ypfronts." "Several high-profile sponsors will be announced over the course of the next few weeks. Moving forward, every ad category seems as a good match, too. We see every category that values Gen-Z and millennials – both male and female – as being perfect partners for Combate Global," McLaren, said.
We see every category that values Gen-Z and millennials – both male and female – as being perfect partners for Combate Global.
What's next for Combate Global?
With such an impact and success among the American and Hispanic market, Combate Global is looking to grow their audience in Europe, beyond Spain.
"Combate is doing exceptional ratings in Spain and France, and we are anticipating similar growth in Italy and Portugal.  We are also pleased to have donated our live programming to Xsport in Ukraine, hoping to provide some entertainment to the war-torn country," McLaren noted.
We are anticipating similar growth in Italy and Portugal.
Combate Global CEO Campbell McLaren, also the co-founder and creator of the Ultimate Fighting Championship (UFC), has been described by New York Magazine as "the marketing genius behind the UFC," while Yahoo Sports has said he "knows more about the sport than just about anyone in it today."  Under his direction, the growth of Combate Americas' television footprint and worldwide audience triggered a re-branding in 2021 to Combate Global.