Coca-Cola Racing's Daniel Suarez is the sole Mexican-born driver currently on the NASCAR Cup Series circuit. He is the face of and focal point of an industry-wide initiative that began in 2019, Daniel's Amigos, to drive awareness and grow the Hispanic and Latino fan base in the sport of NASCAR. Portada talked to Suarez about how he reaches out to the Hispanic sports fan.
As a rising star in the sport that is proud of his Mexican roots, Daniel Suarez has teamed with Coca-Cola racing to plan several special moments throughout Hispanic Heritage Month. First, Daniel raced on September 18 in the Bass Pro Shops night race in Bristol, TN, in a sphecially designed car with a Hispanic Heritage Month commemorative paint scheme.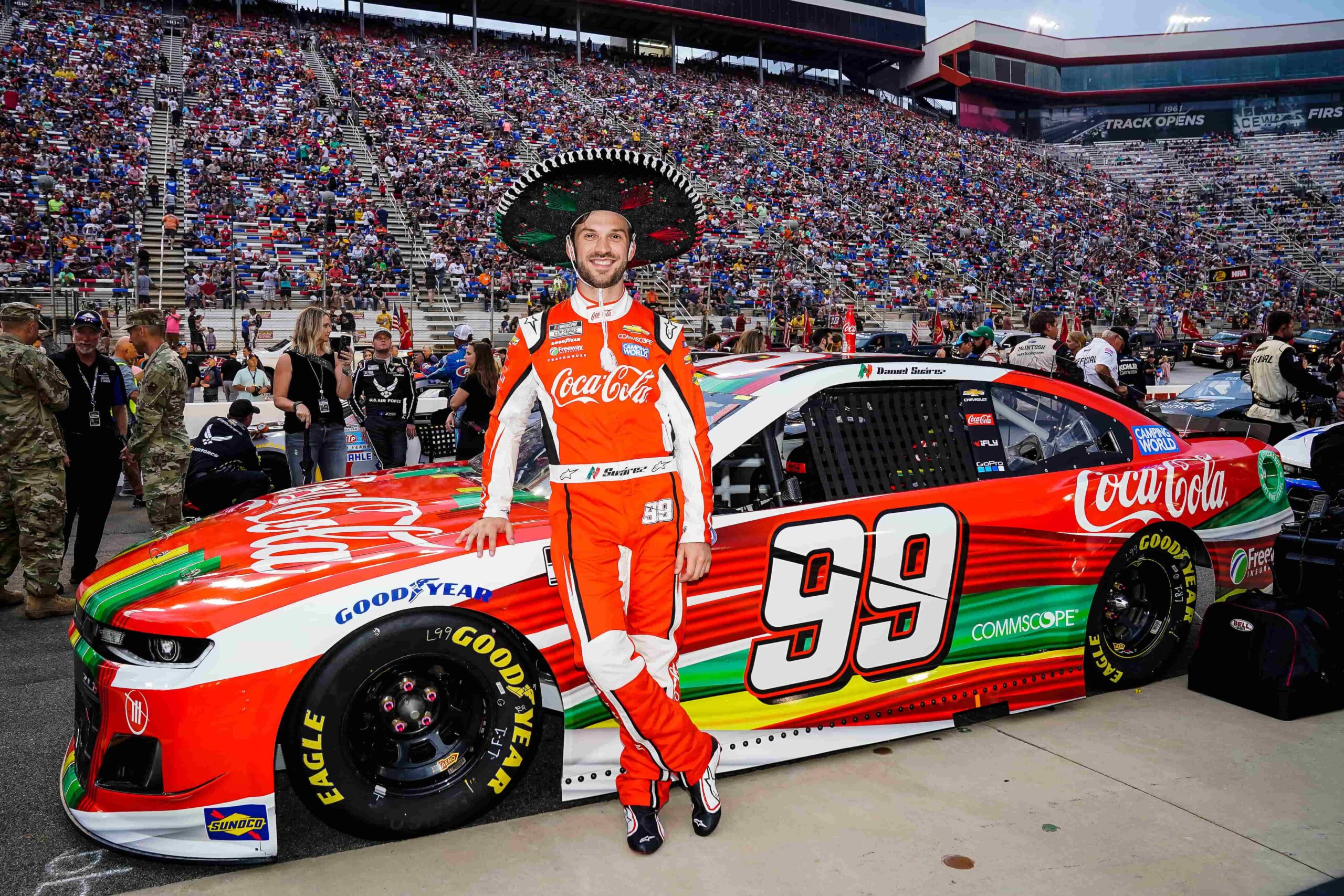 The second event was a Daniel's Amigos meet-and-greet event with Daniel Suarez before the race in Las Vegas on September 26. This event was also in partnership with Coca-Cola, NASCAR, Las Vegas Motor Speedway, and Trackhouse Racing (Daniel's racing team). Invitees included Las Vegas Hispanic Chamber of Commerce leaders, local Hispanic College leaders, and students from the Nevada "SLAM" school, a sports leadership-focused charter school. There are several SLAM schools across the country (started in Miami), and Armando "Pitbull" Perez is heavily involved with the SLAM Foundation and the establishment of the schools.
Daniel will wrap up Hispanic Heritage Month in Charlotte, North Carolina on October 9. Coca-Cola and NASCAR will be sponsors of the 9th annual Charlotte Hola Festival, the largest Hispanic Heritage celebration in Charlotte highlighting Latin American culture and all its richness. Daniel will make an appearance, speaking to festival attendees and giving away some tickets to the October 10th race, the Bank of America ROVAL 400, which will happen in Concord, North Carolina, just outside of Charlotte.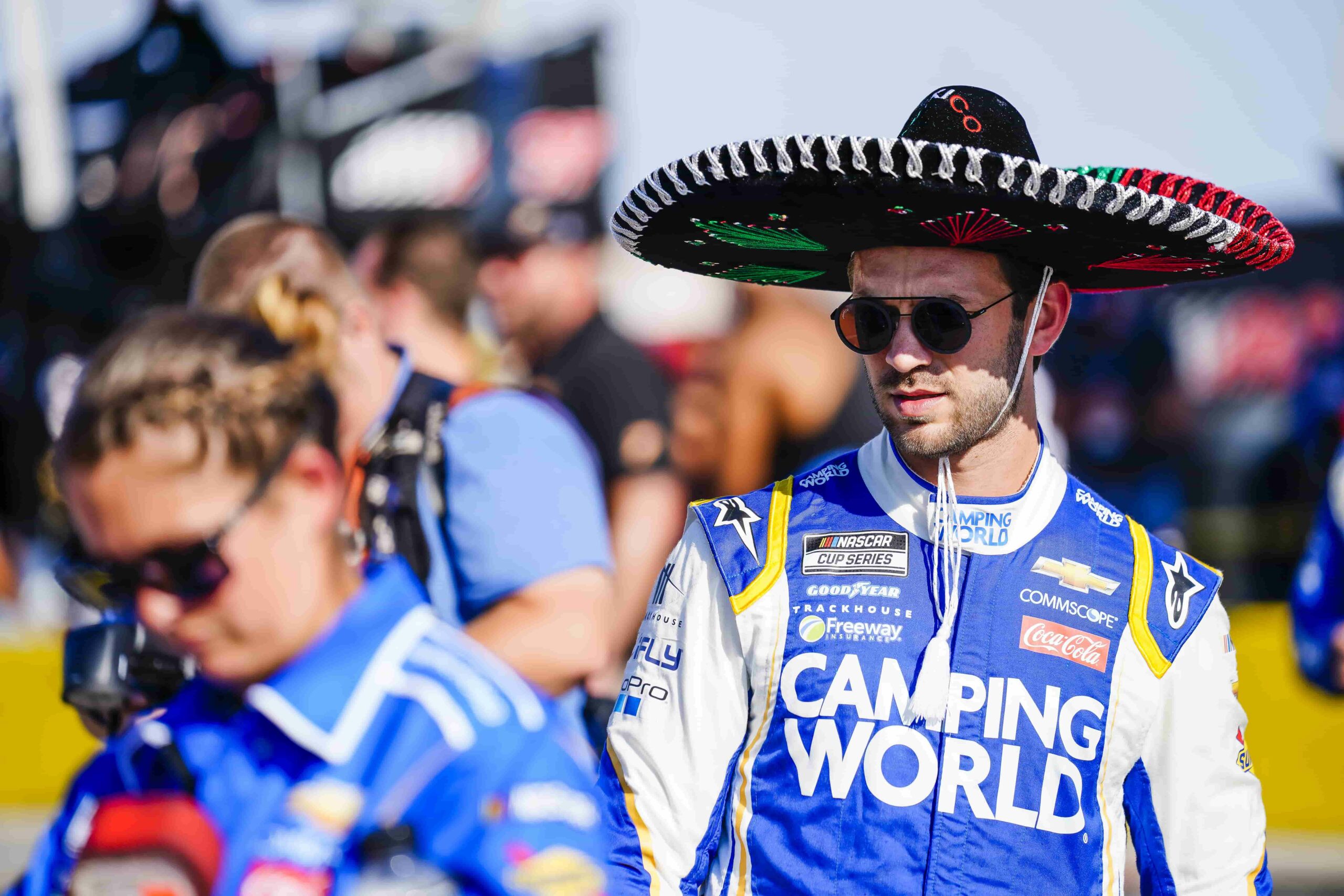 Coca-Cola Nascar: Portada interviewed Suarez about his experience as the only Mexican-born driver in the NASCAR Cup Series
Portada: What has your experience been as the only Mexican-born driver in the NASCAR Cup Series and how does it feel to be the face for Hispanics in the sport?
Daniel Suarez: "It's an honor, privilege, and a responsibility. I'm proud of where I come from and hope I can serve as an inspiration to those kids who want to come to NASCAR someday as drivers, engineers, or whatever they want to do in the sport."
With the Hispanic population growing in the country, do you sense a growing interest in NASCAR from Hispanics, and does it excite you to be someone those Hispanics can look up to and support?
D.S.: "Oh yes, I see more and more Hispanics at the race track every year. We have a strong car culture and family culture that I think fits NASCAR perfectly. I want to show that they are welcome here and that they will have a good time when they visit."
How do you feel you can help attract your fellow Hispanics to become NASCAR enthusiasts?
D. S.: "I think we can show them they are welcome and this sport's values are their values. And, just how much fun and cool it is to come to watch the racing. I think if we can get them to the track, they will keep coming back."
What can NASCAR and the sport do to attract more Hispanics?
D. S.: "We have to keep showing everyone they are welcome and show them a good time with things to do before and after the race."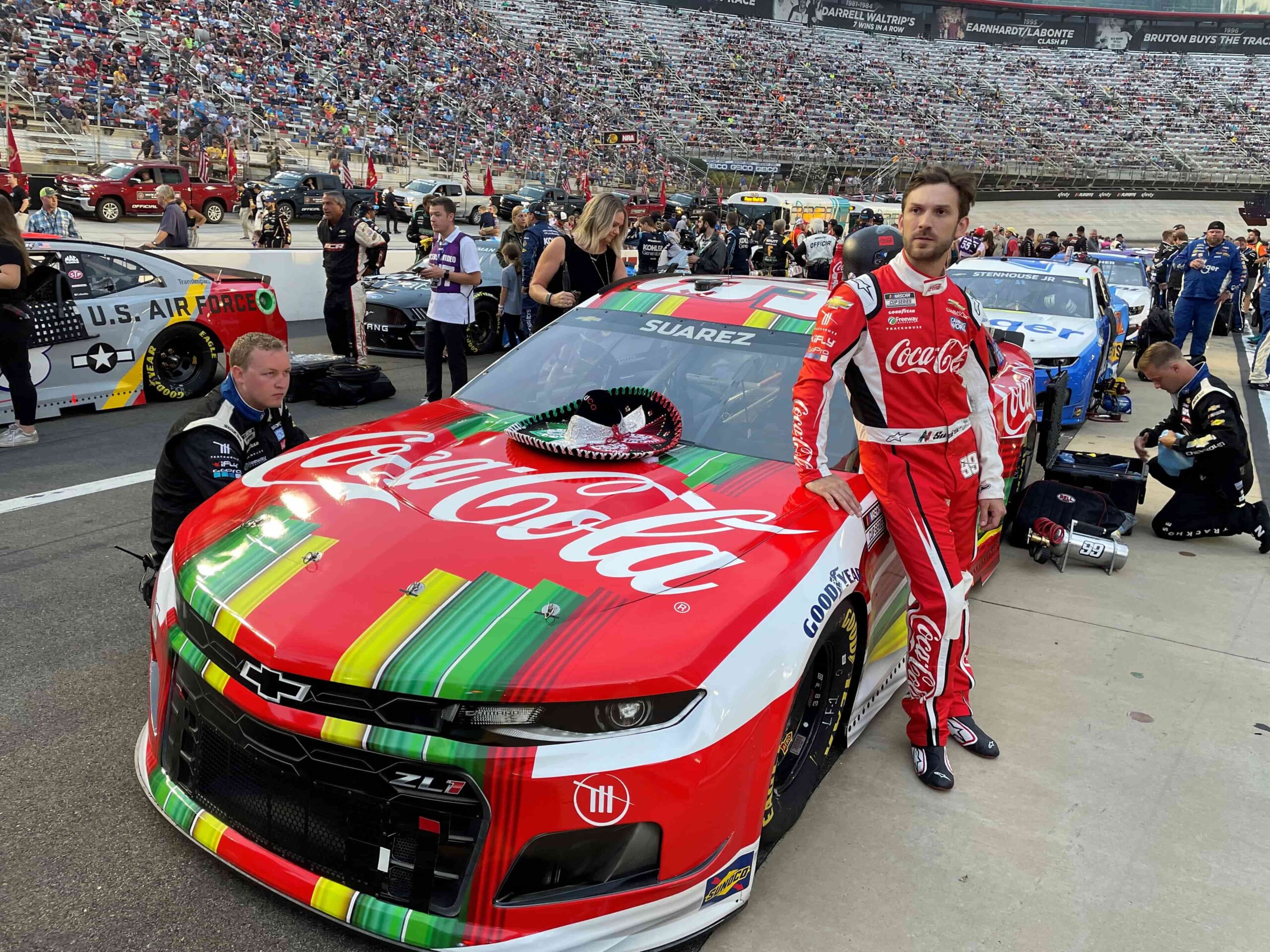 How do partnerships – like yours with Coca-Cola Racing – help to appeal more to Hispanics?
D. S.: "Coca-Cola has gone out of its way to help me show the Hispanic community how welcoming NASCAR is to everyone. We ran a special paint scheme honoring National Hispanic Heritage month at Bristol and they were strong supporters of the Daniel's Amigos program when we brought several hundred Hispanic fans to Las Vegas Motor Speedway. About 70 percent of the people we brought were coming to a NASCAR event for the first time."
You recently held an event for Daniel's Amigos at Las Vegas Motor Speedway after a long hiatus due to the pandemic. What is it like to connect with your fans in a city with a large Hispanic population and how do you feel getting to interact with fans again?
D. S.: "The fans are the best part of racing. Getting to meet them, hear their stories, share your story with them. We had a Mariachi Band and gave away a lot of prizes. It was a lot of fun. I hope we can work with Coca-Cola and NASCAR to do more and more events in the future."
What was it like to sport your native Mexican colors on your car to kick off Hispanic Heritage Month? What role did you play in helping design the look of the car?
D. S.: "I loved it. Coca-Cola and Trackhouse designed the paint scheme and it was one of the best I have ever seen. That car just looked fast. I got a ton of compliments on how cool our Chevrolet looked that night in Bristol."
How Coca-Cola Racing NASCAR Driver Daniel Suarez Inspires Hispanic Sports Fans
How has your partnership with Coca-Cola Racing helped raise your profile as a driver?
D. S.: "Coke has used us in so many different ways. From Daniel's Amigos to sustainability issues to the whole Coke Family of Drivers. It's been a lot of fun to be part of the Coca-Cola Racing program and look forward to keeping working with them in the future."
What do you look for when considering a sponsorship like Coca-Cola? Do you look for sponsors that are aligned with your values and mission?
D. S.: "Of course. Coca-Cola has been a huge supporter of mine and I feel like we have been a great team for several years now. They are very good friends. Daniels Amigos would not have happened without a lot of hard work by Coca-Cola. I can't tell you how much I appreciate what they have done for me."