People change positions, get promoted or move to other companies. Portada is here to tell you about it.
(Looking for your next Career move? Check out Portada's  Career Board!)
For prior Changing Places editions, click here.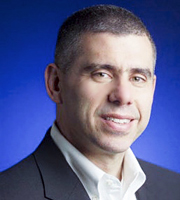 In the US, artificial intelligence-driven marketing platform Rocket Fuel has hired former Google and DoubleClick CEM exec Ben Saitz for a new role, Chief Customer Officer. Saitz (pictured) joins from customer experience management firm Medallia, where he served as VP, Customer Solutions.In his new role, Saitz will lead all post-sales functions as the company aims to put its customers at the heart of its business.
Raul Lopez is now Principal and Chief Research Officer at New American Dimensions.Lopez will further develop the company's growing portfolio of regional and national accounts. Prior to joining NAD, Raul spent 3 years at Geoscape establishing a market research group.
NBCUniversal Telemundo Enterprises has presented the plans for the building of its new global Headquarters in Miami-Dade County in a groundbreaking ceremony . NBCUniversal and parent company Comcast will invest more than US$250 million in the construction of the new global headquarters.Executives from Comcast and NBCUniversal Telemundo Enterprises gathered with local government officials for the announcement and to discuss the immediate impact on South Florida.NBCUniversal Telemundo Enterprises encompasses the company's Hispanic franchises and all of its Hispanic content efforts across all of NBCUniversal's networks and platforms.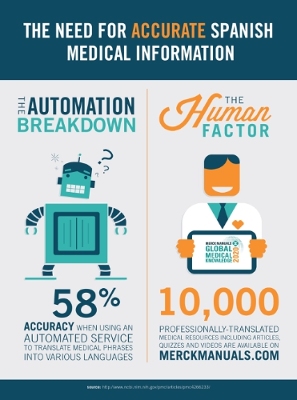 Merck Manuals has announced the 116-medical resource is now available in Spanish on MerckManuals.com in the United States. The Manuals' more than 10,000 medical resources were translated into Spanish using highly qualified native Spanish-speaking doctors and medical linguists. Since 1899, The Merck Manuals has worked to break down barriers in medical communication. The Manuals transitioned to an all-digital format in 2015, available at no cost with no registration or advertisements.
 Luis Camaño has joined Grupo Gallegos to lead its newly formed Brand Activation Group. Camaño comes from Alcone Marketing where he was Chief Creative Officer. He began his career with BBDO in Argentina and New York.Camaño's responsibilities with Grupo Gallegos include working alongside peers in the creative, strategic and account leadership.
Jack Hobbs is launching Revolver Podcasts, a multicultural-targeted, bi-lingual, audio, on-demand network that offers listeners the ability to enjoy a variety of on-demand programs. Revolver Podcasts enables people across the world to discover, share and create content: a perpetual generator of experiential, social, digital, mobile and traditional media platforms.Building on the president's experience in Hispanic broadcasting, Hobbs, who forged the podcast market in 2005, teamed up with Jeff Hinson and Javier Saralegui, all of whom are former Univision executives, to create a digital audio network connecting consumers with custom and unique content nationwide by merging data and creativity. The company is also working with partners to concept, co-develop, create and distribute data-inspired content across a wide range of topics including.
Havas has promoted North America Chief Growth Officer Laura Maness to Havas Worldwide New York president, effective March 1, Adage reports.Maness comes from Havas' Chicago office where she was U.S. chief growth officer. She will report to Andrew Benett, Global CEO, Havas Worldwide and Havas Creative Group. Maness will handle key accounts, such as Liberty Mutual, Dos Equis and TD Ameritrade,among other tasks.
Linda Kaplan Thaler, CEO and chief creative officer of the Kaplan Thaler Group and chairman of Publicis New York, is stepping down from her position to pursue other projects and expand her career. Kaplan Thaler Group and Publicis New York merged in 2012, and eventually,returned to its previous name. Kaplan Thaler became then chairman when the merger became official.
Zeno has named Nancy Ruscheinski as its first global chief operating officer, according to The Holmes Report. Ruscheinski joins Zeno after 28 years with firm Edelman, where she most recently held the vice chair of client engagement position. Ruscheinski will remain based in Chicago and report to CEO Barby Siegel.
Nike has appointed Adam Sussman as first chief digital officer. He will report to Trevor Edwards, Nike brand president. He will lead a team that develops digital products and services across Nike's platforms and drive consumer engagement.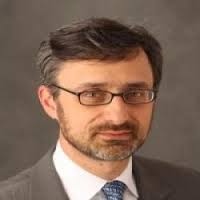 Interpublic Group announced that Philippe Krakowsky has been named Chairman of IPG Mediabrands. In this role, Krakowsky will partner with Henry Tajer, Global CEO of IPG Mediabrands, to lead the media management company, which oversees US$37 billion in global billings for its clients . Krakowsky will continue in his corporate role as EVP, Chief Strategy and Talent Officer at Interpublic, as he supports Tajer and his senior Mediabrands management team.
After 12 years at Google, exec Jon Kaplan has joined Pinterest to head global ad sales. Kaplan will start in San Francisco on 7 March, relocating from New York, to fill the role of Joanna Bradford, according to Re/code.He will report to general manager for monetisation Tim Kendall.
Campbell Soup Company has announced the appointment of Greg Shewchuk as Senior Vice President, Chief Marketing and Commercial Officer, Americas Simple Meals & Beverages, effective March 7, 2016. Greg will report to Mark Alexander, President, Americas Simple Meals & Beverages.Greg will be responsible for all aspects of marketing and consumer connection across the division's US$4 billion portfolio of brands, which includes Campbell's, V8, Swanson, Pace and Prego.Shewchuk joins Campbell from Mead Johnson Nutrition Company.
Tim Spengler has joined Fuisz Video as its chief executive, WSJ reports. Spengler was most recently president of content marketing and revenue strategy at Clear Channel Communications (now iHeart Media) and prior to that spent more than a decade at IPG. At Fuisz Video Spengler replaces founder Justin Fuisz who remains chairman.
Oscar Gastelum, Area Manager at South Pacific Financial Corporation (SPFC), was named 2016 President of the North County San Diego Chapter of the National Association of Hispanic Real Estate Professionals® (NAHREP).Oscar has over 20 years of experience in the mortgage banking industry in Southern California.
beIN SPORTS has named Roy Meyeringh Vice President of Business Development & Affiliate Sales for beIN SPORTS USA.In his new position, Meyeringh will drive all aspects of North American distribution as well as non-traditional revenue streams. He will also focus on forging strategic partnerships and alliances to continue enhancing the beIN SPORTS brand. Meyeringh joined beIN SPORTS USA in August of 2013 serving as Senior Director of Business Development & Strategy.
[ctahcb]