People change positions, get promoted or move to other companies. Portada is here to tell you about it.
Miguel Angel Chala is the new publisher of Miami based Latin Trade Group. Prior in his career Chala worked as a consultant in his own firm Brandlnk and at Televisa Publishing and Digital.
English-language cable channel "El Rey Network" is expanding its' Ad Sales division: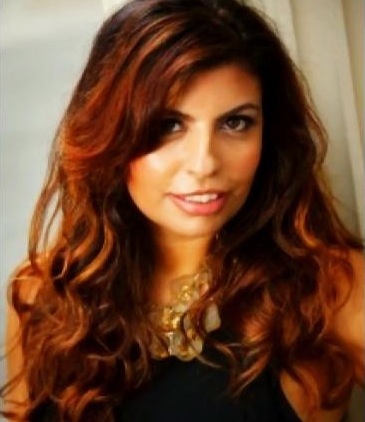 Renée Mizrahi was named Vice President, integrated Marketing and Ad Sales team. Renée has over 15 years of experience in mobile, digital and television ad sales marketing. Recently, she served as Vice President, Integrated Marketing & Account Services at start-up Viggle. Previously, Renée worked at CBS Interactive where she was the Director of Marketing responsible for CBS Interactive corporate marketing positioning & custom solutions lead for CBS' Entertainment and Sports brands. She has also held marketing positions at media companies including The Knot Inc., Star Magazine, and Meredith Corporation. Renée is a graduate of Pace University with a Bachelors of Business Administration.
Melissa Viele Kearney has been appointed as one of El Rey Network's Account Executive. She has previously worked for Screenvision and for MediaCom working on Warner Bros. She was promoted from Assistant Buyer to Supervisor at Wieden + Kennedy in New York working on brands including ABC Television, EA Games and Starbucks.
Chris Owen has been appointed as the other Account executive. He joins El Rey Network with almost a decade of sales and agency experience. He recently worked for ESPN where he pitched sponsorships for the Global Expansion of ESPN X Games to blue chip companies. Prior to ESPN, Chris worked for MTV, MTV2 and mtvU at Viacom. He began his media career at Zenithmedia, progressing from an entry-level role to Sr. Buyer in just three years where he helped transition two major accounts, Nestléand 20th Century FOX to the agency.
They will all report to Senior Vice President of Sales & Marketing , Michael Finn.
Roberto Siewczynski will lead Catapult's new multicultural business unit "CatapultVista" as its' Executive Vice President . He will absorb the personnel and clients of PanaVista, formerly a separate multicultural agency under the Epsilon umbrella. PanaVista provided Hispanic shopper and promotions expertise for clients including The Clorox Company (Clorox, Pine-Sol, Kingsford, Hidden Valley Ranch), GlaxoSmithKline, and ConAgra. The agency was also known for 'NVista, a qualitative and quantitative study on Hispanic Shoppers that is now in its fifth year. CatapultVista's office will be headquartered at 1255 Corporate Drive Suite #250 in Irving TX.
Maytte Sepulveda joins Vme TV with the new program "Hola Maytte." The show will focus on providing audiences with motivational and inspirational content for self-improvement. The motivational speaker will join the network's lineup in March. Ms. Sepulveda has had radio and television programs in the US and South America during the past two decades, in addition to publishing books that focus on hope, change and self-improvement. She also serves as a Peace Ambassador for the United Nations "World Peace Initiative for Women."
ComScore named company president Serge Matta as its' new chief executive as part of an executive restructuring, swinging to a fourth-quarter profit. Mr. Matta has worked at comScore since 1999 and was appointed president last June. He was key factor in expanding the company's telecom solutions globally.
Magid Abraham was appointed ComScore's executive chairman , taking over the role from co-founder Gian Fulgoni. Fulgoni will serve as chairman and remain on the board.Abraham had previously served for Comscore as CEO and co-founder. All appointments are effective March 1.
Boris Gartner was named vice president and general manager of La Fabrica UCI, Univision Communicatios Inc.'s new digital venture .He will report to Isaac Lee, president Univision News and Fusion, and Mehul Nagrani, senior vice president and general manager, Digital. He will have the responsibility of developing digital brands with alternative content offerings in both English and Spanish. La Fabrica UCI will operate from production facilities in New York and Miami. The company will create content through partnerships, acquisitions and in-house content development.
Timm Amundson has been appointed as Chief Strategy Officer of Gutierrez Brand Group agency .He will be in charge of serving both existing and new clients in need of total market advertising and marketing. Amundson brings more than 20-years of experience. He has helped developing marketing strategy and programming to help launch Corona Beer's iconic beach image and drive double-digit growth for many years across all consumer markets. He has also developed breakthrough advertising creative, sponsorships and programming to foster the explosive growth of Modelo Especial beer and other beer brands in the US market among Hispanic and General Market consumers.
Read prior Changing Places weekly editions.