People change positions, get promoted or move to other companies. Portada is here to tell you about it.
(Looking for your next Career move? Check out Portada's  Career Board!)
For prior Changing Places editions, click here.
Grupo Radio Centro (GRC) has announced the appointment of veteran radio executive Bill Shadorf as Executive Vice President/General Manager. Based in Los Angeles, Shadorf will lead all sales and operations for Grupo Radio Centro and report directly to GRC President and CEO Francisco Aguirre. Shadorf's dynamic executive career includes top executive positions as Vice President General Manager/West Coast Market Manager for Spanish Broadcasting Systems and Vice President of Corporate Sales at Univision Radio.
Also joining Grupo Radio Centro's executive team is Zev Levy as vice president, Director of Sales for Radio Centro 93.9 FM (KXOS-FM). Levy will oversee all aspects of sales for the station, including Interactive and Entertainment.Levy's experience includes serving as Director of Sales for KLAX 97.9FM "La Raza" and KXOL 96.3FM "Latino."
Shadorf and Levy are both longtime radio executives who carved a name for themselves in the industry.
MEC has announced the rebranding of MEC Bravo, one of the leading Hispanic media agencies, to MEC Multicultural to reflect the agency's expansion into broader consumer segments. Led by Vilma Vale-Brennan in New York, the practice will continue to deliver genuinely integrated communications plans backed by culturally-relevant insights to connect with Hispanic, African America and Asian audiences.
Peter Horst has been appointed chief marketing officer at Hershey Co., succeeding Mike Wege, who was appointed senior VP, administrative officer. Horst was previously senior VP, brand marketing at Capital One Financial Corp. He also served as CMO for Capital One Bank.
Diageo has promoted James Thompson to replace North American Chief Marketing and Innovation Officer Peter McDonough, who is leaving the company after nearly nine years.Thompson, who is currently the liquor giant's managing director for its global reserve business, will assume the CMO role on Aug. 1. The reserve division covers luxury brands such as Johnnie Walker Blue Label, Cîroc Vodka, Ketel One Vodka andDon Julio Tequila. Previously, Mr. Thompson spent six years as Diageo's CMO for Asia Pacific. He has also held several North American roles, including president for Guinness Canada.
Nathan Phillips has joined digital marketing and creative agency Narrative as chief creative officer. He was previously a group creative director at Noise and has also held agency positions at SS+K and at Publicis Modem.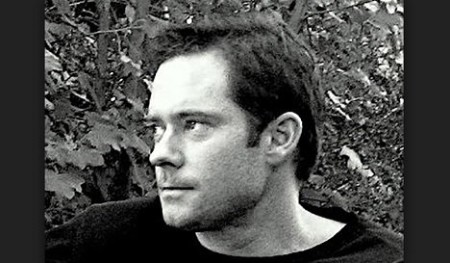 Frank Foster has been appointed senior VP and general manager of TiVo's research and analytics subsidiary. He will oversee TiVo strategic development in the research and analytic solutions areas, audience measurement, data provisioning and programmatic ad efforts. He was most recently president and general manager of Crossbeam Media, a unit of Comcast that focuses on TV, online and mobile ad platforms. He also served as VP advanced media sales and planning at Comcast Spotlight and, prior to that, was head of TV ad sales and TV product development for AT&T AdWorks.
[ctahcb]