What: Members of Portada's Agency Star Committee discuss how multicultural marketing can make "total market" campaigns more effective. In spite of the increasing awareness of the opportunities offered by multicultural marketing, brands could understand better how it connects to more universal audiences.
Why it matters: José Bello (Total Market, Senior Director, Hearts & Science), Dana Bonkowski (SVP, Multicultural Lead, Starcom), Darcy Bowe (SVP, Media Director, Starcom USA), Cynthia Dickson, David Queamante (SVP, Client Business Partner, UM Worldwide), and Jessica Román (VP, Media Director, Publicis Media) are agency executives with decades of experience in marketing and advertising. Their insights shed valuable light on how to approach multicultural marketing in complicated times as these.
Multicultural Marketing: A Growing Audience
As diversity keeps increasing, brands realize that establishing real connections with multicultural consumers is no longer an option, but a must. The numbers are clear: in the U.S., minority buying power is growing more quickly than the white consumer market. By 2060, the white population in America will constitute 44% of the total population, while 29% will be Hispanics, according to the U.S. Census Bureau.
Thus, businesses are more aware than before of the importance of tapping into this segment. Although they have more access to data and tools than ever, they still need much more information about best marketing practices for multicultural audiences.
Luckily for brands, agencies can help them understand what to do and avoid to leverage this opportunity. Therefore, Portada invited members of the Agency Star Committee to talk about how multicultural insights can make
general market campaigns more effective. Around the table were José Bello (Total Market, Senior Director,Hearts & Science), Dana Bonkowski (SVP, Multicultural Lead, Starcom), Darcy Bowe (SVP, Media Director, Starcom USA), Cynthia Dickson, David Queamante (SVP, Client Business Partner, UM Worldwide), and Jessica Román (VP, Media Director, Publicis Media).
For an opportunity to attend thought-provoking sessions and discuss multicultural marketing with these and many more top-notch executives, join us at Portada New York (and virtual) on September 29.
1. How to Start Doing Multicultural Marketing?
First, you have to integrate multicultural marketing into your business. Don't ask whether there's an opportunity there, understand what that opportunity is. Starcom's Dana Bonkowski says: "The business-building power of multicultural America is the strongest it's ever been. But right now it's also the hardest time, even with the technologies and tools available. How can we keep our consumers' attention? How can we keep up with new platforms and devices? And, most importantly, how can we establish an emotional connection with a population that's more diverse each day?"
According to Dana Bonkowski, multicultural should be included from the very first brief. "If the client doesn't talk about it, make them. Always keep in mind that "multicultural is a group of people. It's not a tactic or a box; it's a group of individuals that could possibly solve whatever business challenge you might be faced with." This is precisely what needs to be done as agencies face the task of making clients understand this chance to grow.
Education (and Introspection)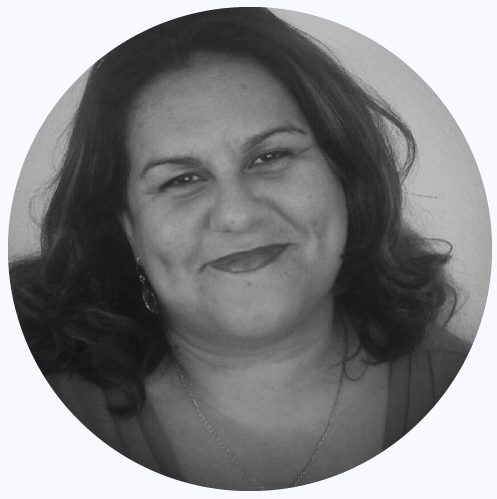 "Given the evolving landscape, we may need to take a step back and help clients identify the business opportunity that the multicultural segment represents for them," explains Publicis Media's Jessica Román. "For some clients, it means a re-education of this segment. And a reminder of the amazing buying power that it represents, among other things".
For Cynthia Dickson, this "re-education" is about remembering when agencies were expected to do everything and the industry wasn't so specialized in niches. "Something that we did at a full-service agency was focus groups. We really took the time to understand the consumer base," says Dickinson. "If you don't take the time nowadays, you don't really understand what is driving your business". Furthermore, she suggests heavy introspection work: look into yourself before you look into multicultural marketing. "Start first with your product and your company. Really do the research there. Start at the basics, that's really going to help your partners understand your business and drive it forward." 
2. Finding a Strategy Through Data
As Hearts & Science's José Bello explains, some clients still want to test if multicultural would help their brand grow. "That's not what we should be testing, we already know for sure. All the numbers show that most businesses will grow and be impacted," he states. However, it's not that easy to make brands understand where the testing efforts need to go. "We should be testing for the best tactics and the best creatives for specific targets".
We're pretty lucky to have quite a bit of data. Then we actually crunch it and tell the story, which is the biggest challenge.
The next step is crunching the data, but the question is how much data is enough to start. As the wheels of retail move more quickly, getting data is not nearly as difficult as what happens next. "Processing and boiling quite a bit of data down to useful insights can actually be the biggest challenge," according to UM Worldwide's David Queamante. "Sometimes you have to start with tactic tests and then refine your strategy as more data comes in". 
But oftentimes, explains multicultural marketing expert Starcom USA's Darcy Bowe, you just have to start talking to that audience. "We may not have time to do qualitative research to get deep insights," she says. "But just by using quantitative research we can tell businesses, 'Hey, you're not even talking to some people'".
3. Multicultural Marketing or Total Market: Segmentation vs. Inclusion
To what extent should brands segment their target? Is there a balance between "total market" and multicultural initiatives? In 2014, AHAA defined the concept of total market as: "A marketing approach which integrates segments to enhance value and growth effectiveness." Using a universal dominant strategy might've been a good idea a few years ago but it simply does not work anymore.
For José Bello, not segmenting is one of worst things that have happened to marketing in the last few years: "I think we all understand the total market philosophy. Unfortunately, it got lost in translation among non-multicultural agency teams and clients, and it hurt us all. Things would be more clear if we went back to multicultural; back to U.S. Hispanics, African-American, etc, instead of the total market bucket," he reflects.
But perhaps it's not that the "total market" concept doesn't work, it's that we pushed it too far. As Jessica Román asserts, "I don't believe the 'total market' concept will go away. However, the pendulum may have swung too far, and we need to bring it back in order to find that balance. There are times when you have to pause, analyze, and tweak what's before you. In some cases, you even may have to take a step back, before you can move forward with a truly successful total market approach."
Trust Your Agency
Segmentation might sound complicated for clients, but agencies know it's just a matter of understanding your position and addressing consumers as humans. To highlight their nuances, not to segregate their differences. However, agencies are often required to offer more "blatant" displays of divisive targeting, or to generalize campaigns so that one fits all. This puts a strain on the efforts to address specific audiences without singling them out. "Sometimes it's easy [for clients] to find mistakes that are not grave enough just to make agencies feel they're not doing a good job," commented Dana Bonkowski. "But we have tons of research are at our disposal for clients to see. So the sooner we can use data to find the right segmentation strategy and set them off for success, the better."
 If you're going to focus on the white half of the population, you're going to miss the mark, period. If you're not incorporating a multicultural media mix, you're trying to move the needle but you're only pushing on half of the audience.
So, trust that your agency knows how much segmentation you actually have to do. As Cynthia Dixon says, "If you don't understand the basic platform of your product and the marketing position of your brand, it's really hard for your partners to help you succeed. That's really what's gonna help us put your dollar in front of the person that's gonna purchase your product."

4. Collaboration Breeds Creativity
Multicultural marketing requires multiple creativity. We should be testing the best creatives, but what's the best way to produce good creative, to begin with? The answer is a multicultural environment in every brief and every meeting. "Not having multicultural voices and eyes at the table is a miss," asserts José Bello. "That's what all clients need to do: never start a meeting without your multicultural eyes present. It's the client's prerogative to ask, 'Where is the multicultural team? Where is my multicultural media person and my multicultural creative person?' If there isn't one, don't start the meeting. Wait for them or postpone until they can be there, because that meeting would yield incomplete results."
Once you have a skilled and diverse team, use it to really create a connection with your identified target. "We should be talking to audiences individually because they value our brand and we need to communicate which values the brand can offer them," says Darcy Bowe. "If we don't expand our creative capabilities and have more than one message to talk to more than one audience, we're just trying to shove our message down everyone's throats because we identify them as a potential customer, but we're not really talking to them."
The more individuals we can get comfortable talking about multicultural, the better chance we have to succeed. 
Working Together Towards Inclusion
Ultimately, a team must always be willing to cooperate to reach a common goal. "This collaborative process of wanting to move this marketplace forward should always be at the forefront," declared Jessica Román. "It shouldn't be 'us against them', we should all be ready to embark on this process together."
In short, multicultural insights are essential for success. "The buyer out there is multicultural, there's no way around it," declares David Queamante. "If you're going to focus on the non-ethnic half of the population, you're going to miss the mark, period. If you're not incorporating a multicultural media mix, you're trying to move the needle but you're only pushing on half of the audience." 
The main takeaway from the panel are these three concepts: self-evaluation, inclusion, and collaboration. Willingness to go back a few steps in order to go forward. A commitment to creating real connections with real people, the groups of individuals that constitute our market and our society. "This isn't a secret," shared Dana Bonkowski. "The one thing we have in common is that we're nimble. We're here to serve our clients. There are different paths to success. The key thing is that the more individuals are comfortable talking about multicultural, the better chance we have to succeed."