Announcing our Latin Online Video Forum, Miami June 3!
Because of its exploding usage and strong engagement Online Video is a very large opportunity for both brand marketers and media properties in the U.S. Hispanic and Latin American markets. This is particularly the case because Latin audiences vastly over-index in online video usage. That is why Portada is organizing the Latin Online Video Forum in Miami on June 3.
Latin Online Video Forum attendees will get an in-depth understanding of the functioning of online video content and its benefits to marketers and media properties. Actionable insights targeted to the U.S. Hispanic and Latin American markets will be provided.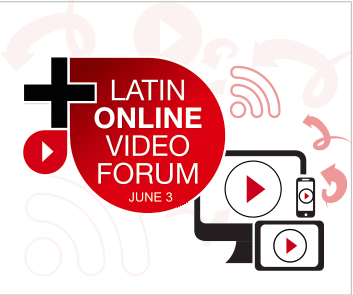 Key Topics/Questions we will explore:
• U.S. Hispanic Online Video usage patterns.
• Addressable TV: how TV is learning from Digital Media
• Across the 4 screens the latest research on consumption in Latin America on mobile, tablets, desktop and connected TV.
• Platform Agnostic buying in the U.S. Hispanic and Latin American markets
• Online Video 101: The Key Metrics, Advertising types, product integrations and more…
• Should Latin publishers and agencies embrace programmatic video buying?
• Does repurposed broadcast content work for online video?
Watch out for announcements about major speakers and other surprises in the coming weeks!
The Forum will precede the 2014 Latam Advertising and Media Summit. It can be attended separately or in combination with the Latam Summit.
Register at early bird price here!
SPECIAL FREE HOTEL NIGHTS OFFER! Attend the Online Video Forum and the Latam Summit for US$ 699 and get 2 FREE HOTEL NIGHTS*!
* For nights of June 2nd and June 3rd, 2014. (Limited Time Offer).
---
Editorial Staff (@portada_online)
Portada is the leading source of news and analysis on the Latin Marketing and Media space. Credibility is our biggest asset: The Portada team is very passionate about producing high-quality independent content that helps drive forward the Latin Marketing and Media space.
El equipo editorial de Portada se apasiona por elaborar contenidos de alta calidad. La credibilidad es nuestro mayor activo. La misión de Portada es ayudar a profesionales de negocios y medios a comprender y alcanzar a consumidores latinoamericanos, del mercado hispano de EE UU y España.